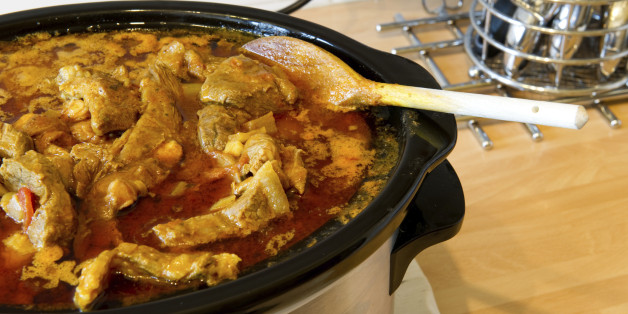 Slow cookers are having a renaissance right now, as more and more busy home cooks look for simple ways to prepare healthy and delicious meals in less time. The days when the Crock-Pot would only come out a few times a year for chili or stew are long gone. As the slow cooker moves from a dusty back shelf to front and center on the kitchen counter, home cooks everywhere are finding that this set-it-and-forget-it method of cooking consistently produces good results -- and even better results if you follow a few expert tips.
Click Here to see the Complete List of Slow-Cooker Tips Every Home Cook Should Know
Slow-cooking expert Stephanie O'Dea, New York Times bestselling author of 365 Slow Cooker Suppers says that we shouldn't be afraid to prepare a wide variety of foods in the slow cooker; meats, vegetables, and desserts can all be cooked this way. "Fish cooks perfectly in a foil or parchment packet on high for two hours, and the slow cooker bakes potatoes easily -- up to 12 at a time," says O'Dea. "You can also make falafel, crème brûlée, cheesecake, yogurt, and tapioca pudding!"
Plus, your slow cooker can save you money. According to Franco Robazetti, executive chef of Jersey City's famous Zeppelin Hall Biergarten, "Slow cookers allow meat to be cooked at a low temperature for a long period of time, which breaks down connective tissues and leaves you with tender meat that just falls right off the bone. That means you can cook with cheaper cuts, since they will taste amazing anyway."
Before you start experimenting with slow cooker cheesecake or even a hearty beef stew, there are a few tips and tricks to know (there's nothing worse than coming home after hours of daydreaming about perfectly cooked meat to find dry, stringy beef or a greasy mess!). We've consulted the pros, and gathered their top suggestions for a great dish every time.
More Content from The Daily Meal:
11 Slow Cooker Recipes for The Busy Days of Fall
101 Best Slow-Cooker Recipes Ever
Come Home to 6 Slow-Cooker Recipes