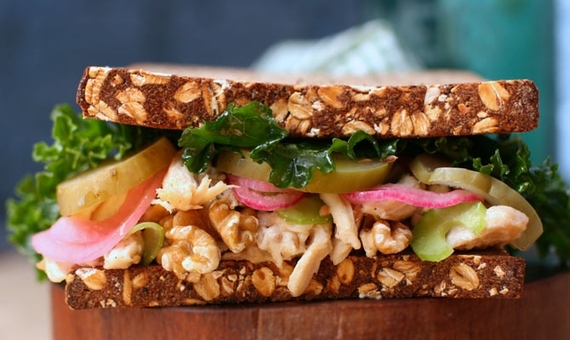 Throughout modern history, it's never been particularly difficult to find a sandwich to eat. Just about every place that sells food will be able to make you one in some form or another, and if worse comes to worst it's also pretty easy to find bread and something to put inside it. But recently it seems as if a golden age of sandwiches has begun. From "artisan" breads to lavish, gourmet fillings, it's easier than ever to find a groan-inducingly good sandwich (and hardly anyone would argue against a perfectly composed sandwich being akin to a work of art). Thankfully, many chain sandwich shops are stepping up their game and offering some world-class sandwiches. They deserve to be recognized, so we're saluting the top 25.(Photo Credit: 'witchcraft)
Click Here to see the Top 25 Sandwich Chains Shops
In order to assemble our list, we reached out to the folks who would know best: you. We started with about 65 chains, defining a chain as any shop that has 10 or more locations. Some were national, some were regional. Next we assembled a survey and put it to a vote, asking you to select your favorites. With 1,287 responses collected from all over the country, the results were nothing short of definitive, and surprising.
Click Here to see 14 Wild Fast-Food Secret Menu Items
So what did we learn ? For one, quality is key. If you want to attract customers and keep them happy, you not only need to serve a product you can be proud of, but you also need to keep up with the times, make sure your bread and fillings are fresh, and give your customers an experience they'll enjoy. Next, even the small guys can compete with the mega-chains, because at the end of the day they're both on the same playing field.
From the little guys who made our list like Atlanta Bread Company and Steak Escape to the behemoths like Subway, and from the entrepreneurs with a grand vision to the old guard trying to cement their legacy, we salute them all. Why? Because the sandwich is quite possibly the greatest food ever invented, and they're working day in and day out to make sure nobody forgets that.
-Dan Myers, The Daily Meal
More Content from The Daily Meal:
America's 25 Best Butcher Shops
PHOTO GALLERY
America's Best Chain Sandwich Shops