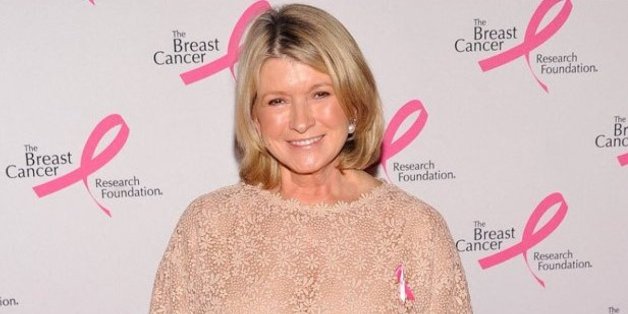 For many of us, our mothers are awe inspiring. We see them as a person who can do it all, and we are often right. Moms have this impressive ability to care for the home, heart, and table while juggling their own jobs, friends, and partners. And since we are all convinced our mother is the best mother of all, it is impossible to assign a value to any mom. Whether she is a single parent, in a loving relationship, or a stepmother, her role as a caretaker and nurturer is one that is no more valuable than her fellow mothers.
Click Here to see the Complete Slideshow of The 20 Most Influential Moms in Food
But then there are moms who spread that motherly affection and natural talent beyond themselves. They look at the world's children and wonder what they can do to make their environment a better one to live in. While many moms choose to do this in their own way, we have a particular soft spot for the women who concern themselves with the nutritional value of our children's lives.
So in honor of Mother's Day, we set out to find the most influential mothers in the food industry. Since moms are each important in their own way, we felt that ranking their value was somewhat of a futile effort. Instead, we took a look at some of the food industry's most prominent activists, restaurateurs, celebrities, chefs, entrepreneurs, authors, and corporate figureheads who are mothers. We looked at dozens of mothers and considered the several ways they've influenced the food industry. Aside from their accomplishments, we took a look at their power ranking, their social reach, their "cool" factor, and how they serve as a "mother to the world," all while being focused on food and nutrition.
For instance as a mother of four and the world's first female Iron Chef, Cat Cora made it on to our list. We have mothers like Rosalind Brewer, who may not have a celebrity status but does serve as president and CEO of Sam's Club, which millions of families rely on for the best value for their food. It was a close, but editorial discretion ultimately helped to finalize the list, making leaving off moms like Jean Nidetch, the founder of Weight Watchers, and Lauren Deen, a longtime food producer, pretty tough.
In taking all of these factors into consideration, we comprised a list of some of the most influential mothers in the food industry in no particular order. And to all of the mothers out there, from the women who taught world renowned chefs how to cook, to the mom that was able to squeeze in a pan of brownies for their kid's classroom party, we salute you!
PHOTO GALLERY
Most Influential Moms in Food
-- Lauren Gordon, The Daily Meal
More Content from The Daily Meal:
America's 50 Most Powerful People in Food for 2014
Mother's Day Dinner Ideas She'll Love
10 Things You Didn't Know About Mother's Day
15 Last Minute Mother's Day Gift Ideas