By Simone Hill for TheKnot.com

Worried you'll have a rogue wedding guest? We've all been to at least one wedding with a guest who made us cringe, but these stories help put everything into perspective. That way, if your uncle's dance moves get a little out of control at your wedding, you'll know it's nothing to worry about -- especially when compared with these jaw-dropping stories.
Forever Hold Your Peace, Please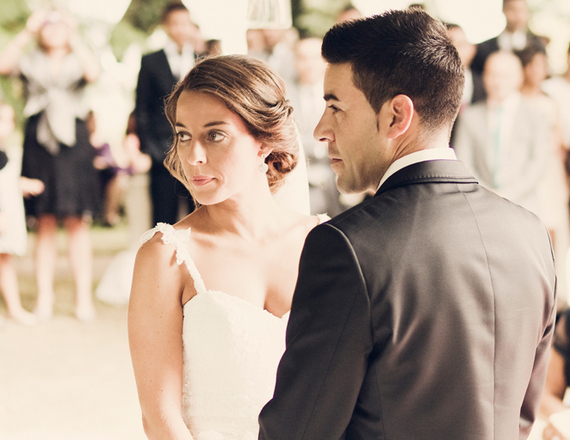 Photo: Shutterstock
"I had an uncle of a groom stand up after the couple was pronounced and start yelling and waving his finger, 'How could you marry this woman? Your mother is in heaven crying!' The bride went into hysterics, the groomsmen were ready to beat him down and I had tell the groom's father (the brother of the badly behaved uncle) that he was not allowed near my couple and he would have to leave. It took me about an hour and half to calm the bride down so she could enjoy the rest of her wedding. The happy part of the story is that while the couple was hiding away in my office, the very handsome groom, dressed in all the regalia of a US Navy officer, knelt at his sobbing bride's feet, held her hands and said, 'Baby, don't worry. We are married now and there is nothing they can do about it.' " - Anne B.
Sink or Swim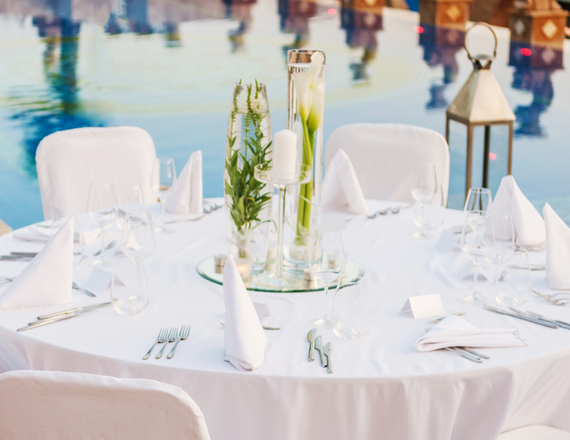 Photo: Thinkstock
"At my uncle's wedding, a drunk guest tripped into my baby brother, knocking him into the pool. My mom obviously jumped in in her cocktail dress. I was worried she wasn't getting to him fast enough so I jumped in after both of them in my flower girl dress." - afox007
More from The Knot: 10 signs your friend is jealous of your engagement
Boot and Rally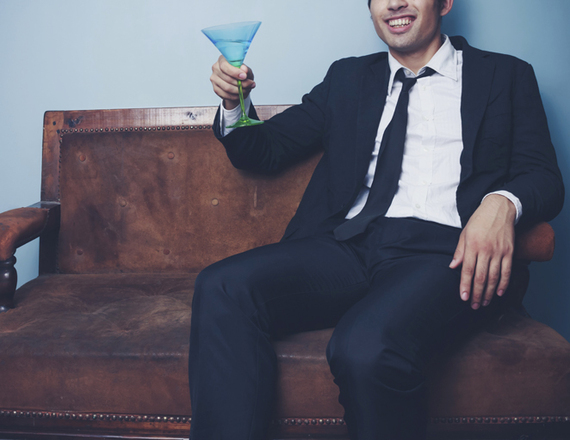 Photo: Thinkstock
"One of my friends got so drunk that he puked on his wife in the parking lot. This was after he spent the better part of the reception trying to get my mom's okay to pick a fight with my dad. They drove 30 minutes home, cleaned up, then wanted to drive back for the after-party." - mellowmarshmallow
Drop It Like It's Hot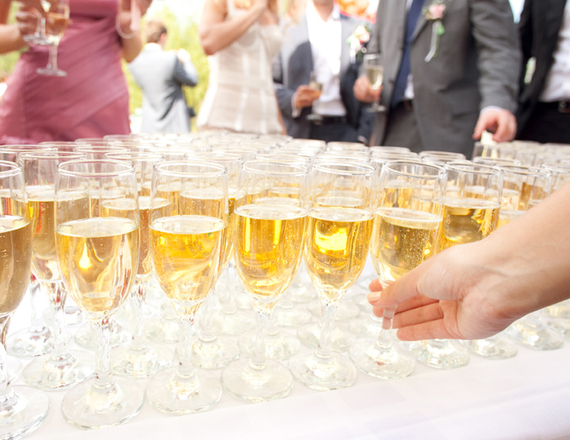 Photo: Shutterstock
"One of my fiance's friends brought a date to a wedding who was a childhood friend he hadn't spoken to in a while. His date was perfectly sweet and reserved -- pre-alcohol. After a couple drinks, she ended up straddling my fiance's friend at their dinner table and attempted to grind on everyone on the dance floor without giving much care to her hemline. We finally had to ask the friend step in when she started grinding on my fiance's boss's 70-year-old husband." - TexasBride2014
More from The Knot:What to wear to a summer wedding
Envy Eruption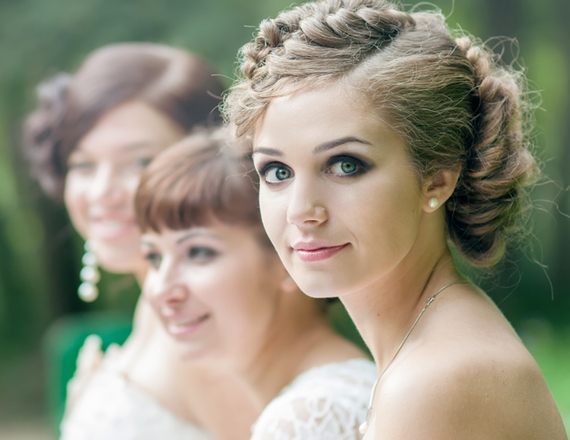 Photo: Shutterstock
"At my cousin's wedding (that I was a bridesmaid in), a girl got really drunk and came up to the head table and started yelling at all of the girls, saying how she deserved to be a bridesmaid and not us. Then she told my cousin that she looked fat and started crying and ran out. I don't think anyone has talked to her since." - SaraBrideSoon
Bouquet Brawl


Photo: Shutterstock
"At a cousin's wedding back in my early 20s, there was a full-out brawl for the bouquet toss. Being young and extremely single at the time, even though I completely hated the tradition, I was goaded into standing up with the other girls for the toss. I was standing about mid crowd, trying to disappear, when the bride tossed the bouquet right into my hands. WHAM--I was seeing stars. A bridesmaid had punched me in the face and stole the bouquet! While I was still standing there in shock trying to comprehend what had just happened, the groom's brother's long-term girlfriend decides that if the rules have changed and you can just take the bouquet, then it should be hers. So she tried to wrestle it out of the bridesmaid's hands. The two girls were actually rolling on the floor at one point trying to win this damn bouquet. Needless to say, both were single by the end of the night. And I spent the rest of the night getting poured free doubles by the cute bartender."
- SoonToBeMrsKlein
More from The Knot:
9 hot summer wedding trends
150+ summer wedding ideas to steal
How to plan your wedding at work (without getting fired!)
How to be a great wedding guest!