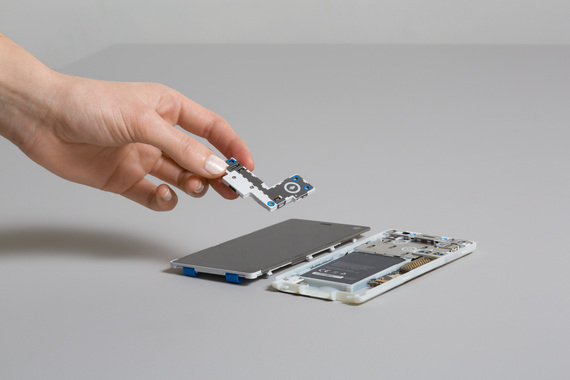 By Alex Cequea
I have a love-hate relationship with my iPhone. On the one hand, it's powerful enough to make many of my own brain cells obsolete. On the other hand, it contributes to an economic system that skirts ethical lines via oppressive labor practices abroad, sourcing of conflict minerals that may or may not include child slavery, and planned obsolescence that like clockwork makes the phone useless after a couple of years. Even worse, if I want to repair my iPhone or exchange the components myself, I need special tools that only Apple uses.
Fairphone wants to change all that, and 100,000 happy users from around the world are already on board.
I got to meet Sean Ansett from Fairphone at the SXSW Social Good Hub, which was put together by the UN Foundation. Sean pulled out his Fairphone and walked me through an impromptu demo. He talked to me about the features and took the whole phone apart in front of me in about 30 seconds.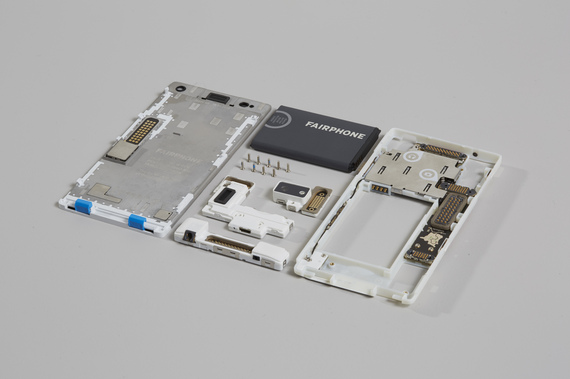 "The whole thing snaps together very easily," he said, separating all of the phone components and putting them in my hand.
Fairphone is a Dutch-based company that has been around for a couple of years. When I first heard of them, I immediately resonated with the effort to build a smartphone in a more ethical way and with more carefully sourced materials. It was a breath of fresh air from techie earth lovers like myself. But, it wasn't until Sean put the pieces of the phone in my hand (and let me assemble it back together in seconds), that I got a glimpse into bigger aspect of their mission.
Most companies want you to buy a brand new device instead of taking the time to fix it. Apple goes out of their way to make the process awkward and time-consuming. The motivation comes partly out of business interests, and partly out of the obsession Steve Jobs had with locking users out of the components and into a uniform experience. Android phones are generally easier to mess with, but the knowledge of what to do is typically out of reach for the average user.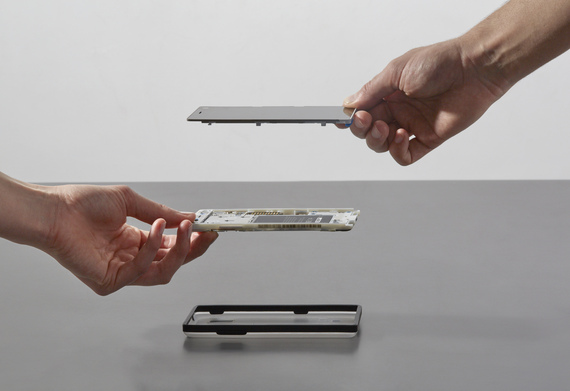 Fairphone wants to demystify the mechanics of the mobile phone, and the modular design of the Fairphone 2 makes it easy to swap internal components in and out to repair or otherwise tinker away. This means that in the future you could potentially buy one phone and keep changing out the internal components every year, saving yourself a ton of money while staying up-to-date with current technology. This also means that your relationship with the smartphone evolves. Now the smartphone is no longer a throw-away conduit of information, and instead becomes an ever-changing device that stays with you for years, minimizing the devastating impact of disposable technology on our landfills and our environment. Earth-lovers rejoice!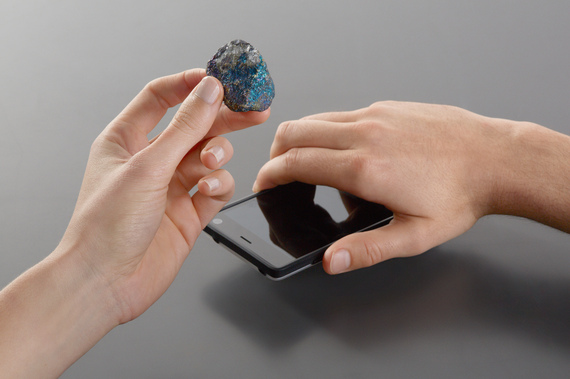 The company currently has its strongest presence in Europe. Germany is their biggest market, followed by France and the Netherlands. They've currently sold over 100,000 devices, and they plan on targeting the US market in 2017. I think an ethical alternative is sorely needed in the US marketplace, and I can imagine it becoming very popular with the millennial crowd--who often favors socially responsible ventures but wouldn't be caught dead without their smartphones.
For my fellow techie earth lovers who are wondering about the specs, the Fairphone 2 runs a customized version of Android and it's comparable to a Galaxy S5. It's got a 5-inch Full HD display, an 8MP camera (2MP front-facing camera), 2GB of RAM, and 2 micro-sim card slots. It comes in one 32 GB version, and you can extend the memory size (up to 64GB) by adding a memory card in the sd-card slot.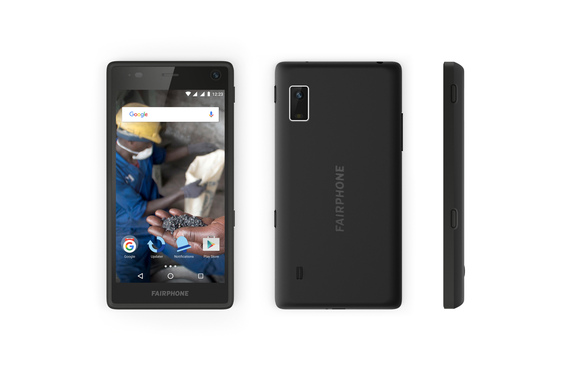 My iPhone is a big part of my life, and even though I strive to make choices in my daily life that are as socially responsible as possible, I'm nowhere near perfect. There's always a subconscious pinch in my heart when I use my iPhone because I know about the labor issues surrounding Apple products.
The Fairphone could represent a paradigm shift around technology and our connection to it. If they continue to make an impact in the marketplace, then perhaps my love-hate smartphone relationship will turn into a love affair.
Alex Cequea is a Freelance Marketing Consultant and the host of a web series called Social Good Now, where he creates short animated videos to highlight social issues. Formerly he was a Marketing Executive at Cisco, and Editor in Chief of iPhone Life magazine and Android Life magazine. Alex has been featured on TEDx Houston, CNN, Time.com, Univision, Fast Company, and the Houston Chronicle. Follow Social Good Now on Facebook.