In cooperation with our longstanding partner, Crowdrise, The Huffington Post is celebrating its 10 year anniversary by focusing on the promise of the next 10 years ahead. We're highlighting causes that are near and dear to our ethos -- causes where we believe meaningful strides can be made in the coming decade -- and empowering readers to act and take part. Join us!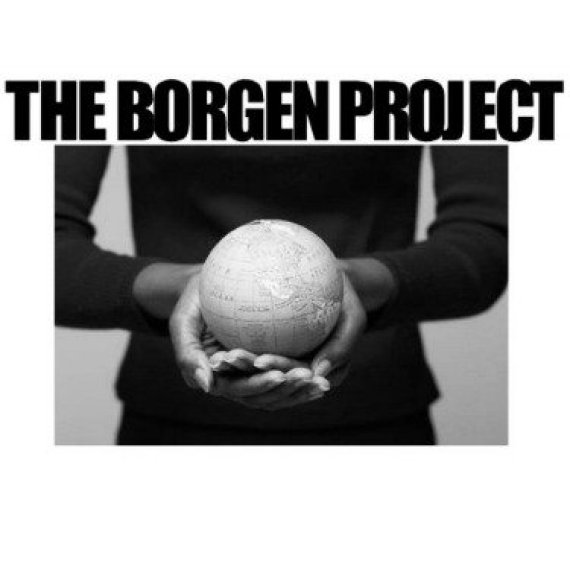 By Clint Borgen
Clint Borgen is the President of The Borgen Project, an innovative national campaign that works to bring greater political attention to extreme poverty.
The United States should do more to empower women and address global poverty for this simple reason... We can.
But for those who cringe at the thought of the United States improving life for a mother in Africa, consider yourself warned. What happens in slums and villages across the globe has a direct impact on your own job and economic prosperity. The data is very clear. It is in the economic interest of the United States to empower women and turn starving families into healthy, thriving consumers of U.S. goods and products.

While there are examples of good and bad aid, overall, where the U.S. has invested in the world's poor, the U.S. has seen an economic return on its investment.

Beginning in the 1990s, it took a mere 20 years to cut global poverty in half. In a short period of time, millions of people became consumers and U.S. companies hired more workers to keep up with the demand in emerging markets. Amazingly, nearly half of all U.S. exports now go to developing nations.

This drop in global poverty didn't happen by accident; it was driven by foreign assistance programs. The U. S. and our allies invested in the poor. Congress funded State Department and USAID programs that taught impoverished farmers how to increase crop productivity. Americans built wells, provided polio vaccines and changed lives through programs that moved people out of poverty.

After World War II, with GIs coming home in search of work, U.S. leaders did the unthinkable... They invested the equivalent of $110 billion in today's dollars overseas, rebuilding our allies and enemies alike. The return on investment for providing aid to Europe has been remarkable. The U.S. now exports $240 billion of goods annually to EU nations.

In South Korea, the U.S. gave $5.6 billion in aid throughout the 1960s and 70's. Today, we export over $38 billion per year to South Korea.
Nearly all of our top trading partners are past recipients of U.S. assistance.

As Former Secretary of Defense Chuck Hagel told a group of business leaders, "It's not aid, it's an investment." Our foreign assistance programs are the equivalent of a boomerang that, after being thrown, helps million of people and then returns with billions of dollars in tow. As a nation, we need to stop obsessing about losing the boomerang and start paying attention to what it's returning with.

Last year, the U.S. Chamber of Commerce sent a letter to Congress urging stronger support for the International Affairs Budget. The Chamber pointed out that only one percent of the Federal Budget goes to the International Affairs Budget.

The drop in global poverty has created millions of consumers and driven billions of dollars into the U.S. economy. People who, 20years ago, were barely surviving are now eating fish from Alaska, wheat from Kansas and beef from Texas. They're brushing their teeth with Colgate toothpaste, writing letters in Microsoft Word and building roads with Caterpillar machinery.

Even companies that make extremely expensive products are prospering from the global drop in poverty. In November 2011, Boeing announced the largest commercial contract in the company's history--230 jets. The airline making the purchase wasn't from America, Canada or any traditionally prosperous nation. The $22 billion deal went to Indonesia's Lion Air.

Aid investments by the U.S. and our allies have improved living conditions for millions of people across Indonesia; a country that was once among the poorest in the world. The result: spurred economic growth and a rising middle class. With millions of Indonesians now able to buy airplane tickets, Lion Air has met the growing demand by purchasing American-made 737's from Boeing factories in the U.S.

We don't like to talk about it, but the United States comprises a measly five percent of the world's population. Superpower or not, the economic strength of this country rises and falls as a result of what's occurring with the other 95 percent of the world.

The United States' ability to create jobs at home is directly tied to the purchasing power of the rest of the world. When other nations thrive... the United States thrives and there are few better investments we can make than giving impoverished women the tools to succeed.
| | | |
| --- | --- | --- |
| | | |
| | Supporting the causes that will shape the next decade | |
| | | |
| | | |