Although the western United States is blessed with a plethora of stunning waterfalls, they are not all created equal. Some are hidden deep within lush forests; others a blue oasis set within an expansive desert. Whichever you prefer, these waterfall hikes are sure to blow your mind and leave you in awe.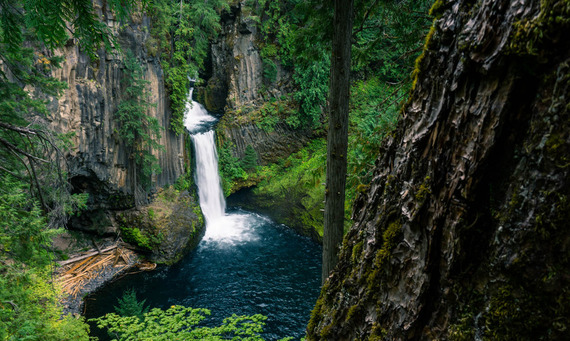 Photo credit: Eric Johnson. Take a quick 0.4-mile hike to this 113-foot waterfall. These beautiful falls are constantly flowing, year-round. The best part? The falls are beautifully framed by a columnar basalt formation. In addition to the falls, there are plenty of hidden gems to enjoy along the trail. Get your camera ready! Learn more.
Inside Tip: If you're headed back toward Eugene or Portland, stop off at Brewer's Union Local 180 for some Sweet Potato fries and a cold one.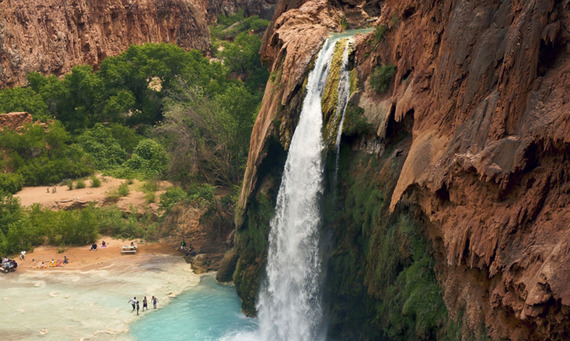 Photo credit: Bernini Ngo. Hit the trail to take in the Grand Canyon's blue paradise. The trek to the campground is 10-miles, 20 round trip. If you have a little extra energy the next day, hike out to the Colorado River to take in Mooney and Beaver Falls. Planning to head here this summer? Make sure to reserve your permit a few months in advance. Learn more.
Inside Tip: Campsites are first-come, first-served. If you want to score one with a scenic creek-side view, be sure to get on the trail early.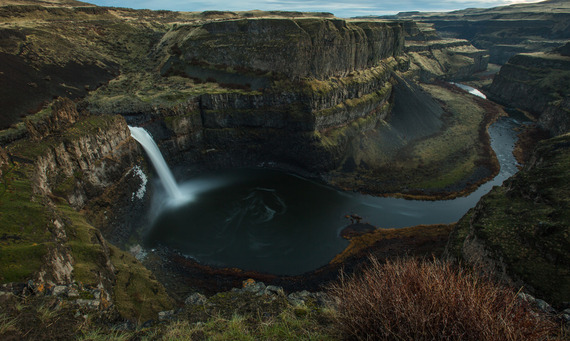 Photo credit: Mitch Pittman. This 198-foot waterfall is the official state waterfall of Washington. You can enjoy a nice view of the falls with a just a short walk to the lookout point. But if you want to get an even better perspective of the falls, take the social trail cut into the grass for a few hundred yards. If you choose this route, be careful as there are no fences protecting you from the cliff's edge. Learn more.
Inside Tip: There are 11 first-come, first-served campsites here. To get more
information, call the state park at (509) 646-9218.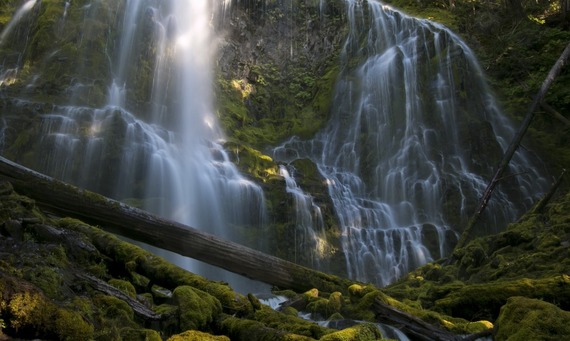 Photo credit: Whitney Whitehouse. A shot of this scenic 220-foot waterfall will make you the envy of your Instagram followers. With only a 2-mile round trip hike to the falls, this one should be on your bucket list. There is an upper and lower set of falls - be sure to stop by both. Be careful when you're hiking around the falls as the rocks and logs get a little slippery from the spray. Learn more.
Inside Tip: If you're coming from Central Oregon, check out Three Creeks Brewing in Sisters for some good food and drinks.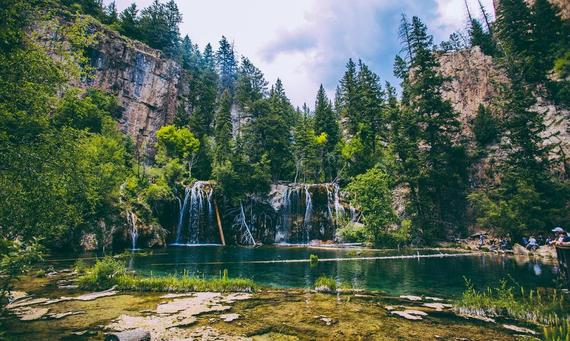 Photo credit: Nicola Easterby. Don't miss this amazing view of cascading waterfalls surrounded by pine tree-lined cliffs. The 2.4-mile hike to the falls is a good one for beginner to intermediate levels. If you get a little warm on the hike, cool off with a quick splash from the waterfall at Spouting Rock. Learn more.
Inside Tip: Parking at the trailhead is limited. Hike to the lake on a weekday or early in the morning if possible. If parking is too full, you can exit and park at Blair Ranch, then take the Glenwood Canyon Bike and Pedestrian Path to the trailhead.
Lower Yosemite Falls, California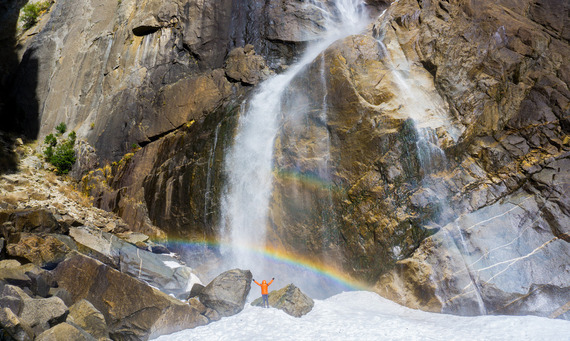 Photo credit: Tiffany Nguyen. You can enjoy one of Yosemite's most popular attractions by hiking a quick 1-mile loop to North America's tallest waterfall (2,425 feet). The hike provides you with amazing views of both the upper and lower falls. Lower Yosemite falls is open all year, but the peak seasons are late spring to early summer once the snow has melted. Learn more.
Inside Tip: For the best views, consider walking the loop in a clockwise direction.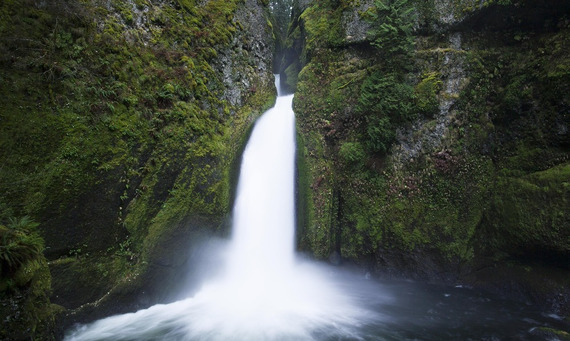 Photo credit: Vic Garcia. This is a very easy and short 2-mile out-and-back hike to the powerful 65-foot lower waterfall. As you approach the lower falls, the upper falls will come into view. Once you get to the viewpoint, before you take out your phone or camera, be sure to take a breath and enjoy the beauty of this waterfall. The good thing about this quick hike is that it's located only a few minutes drive to more of the Columbia River Gorge's amazing waterfalls. Learn more.
Inside Tip: The parking lot is small, which keeps the crowds down and leads many to try a different waterfall in the Gorge. Get there early to secure your spot.
Photo credit: Michael Matti. This 2-mile round-trip, family-friendly hike leads you to this breathtaking 135-foot waterfall. Looking for a little extra adventure? Along the hike, there are a few areas where you can scramble into the gorge for a close up of a few smaller falls. Learn more.
Inside Tip: You can wade across the stream leading off of the falls for a great up-close perspective and your next Instagram-worthy shot.
Photo Credit: Brian Heifferon. This amazing 40 foot beach waterfall should be at the top of your list. It features a relatively easy 8.4-mile roundtrip hike that includes sweeping coastal views, forests, and a fun swimming hole along the way, so you can't go wrong. The view from the beach looking up at the falls is surreal. It's hard to believe something so cool exists just a short drive from San Francisco. Learn more.
Inside tip: Make sure you pack some water, a snack, and your camera. There is a short, tricky scramble from the upper falls down to the beach, so take your time and watch your step.