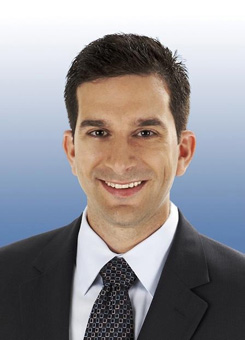 This past Sunday, Ald. Scott Waguespack (32nd) was a participating runner in the Bucktown 5K.
The last few days, he has been a participant in the controversy surrounding the towing debacle before the event.
After 127 cars got towed to clear the race course Sunday morning, most of them seemingly unjustly, the crap hit the fan. These drivers were pissed off. Of course, the alderman's office heard this drumbeat of discontent in person, by phone and by e-mail.
So Ald. Waguespack and his staff looked into the problem and discovered there were some discrepancies that led to so many cars being towed improperly.
Then, they provided some direction on how to schedule a tow hearing and wrote a letter on behalf of the drivers. A letter, which not only explained the situation to the hearing officer, but went on to firmly ask for reimbursement for the tow fees.
This letter will go a long way to assist towed drivers in winning their hearing and getting their money back.
Ald. Waguespack's response to this situation is completely contrary to a similar situation that occurred at this Spring's Ravenswood Run, where over 300 cars were towed. Ald. Gene Schulter (47th) gave a cursory look into the problem, but ultimately did nothing for his constituents in a similar situation, leaving them hung out to dry.
Everyone else involved with the Bucktown 5K race, Running Away Multisports and race organizer JMC, seemed to shrug their shoulders at the problem, while Waguespack and crew stepped up to the plate.
Ald. Waguespack may have only finished 1,769th in the Bucktown 5K, but he finished first in handling a tough situation.
Bravo Ald. Waguespack and crew! Great job!
Here's a copy of the e-mail the 32nd ward office sent out along with the tow hearing letter below.
---------------------------- Original Message ----------------------------

Subject: Bucktown 5K Towing

From: "Elizabeth Gomez"

Date: Tue, October 7, 2008 3:37 pm

To: 32ndward@gmail.com

--------------------------------------------------------------------------

Hi Everyone,

Thank you for being patient as we try to resolve your towing
situation. As I explained on the phone, we've been working
with various city departments and trying to reach the event
organizer to evaluate the process and breakdown
with this event.

In the meantime, you can appeal the towing of your vehicle
by requesting a hearing by doing one of two things:

1. Follow the instructions provided on the back of
your receipt that you should have received when you picked
up your car.

2. Call John Rachmaciej, Chief Auto Pound Supervisor,
at 312-746-6955 to request the hearing.

Also attached is a letter from the Alderman to support your
request for a refund. Please let me know if we can be of
further assistance at 773-248-1330.

Thank you.

Elizabeth Gomez
Director of Business and Community Relations
32nd Ward Alderman Scott Waguespack
Here's a copy of Ald. Waguespack's Tow Letter for download.
For more news and info on parking tickets, red light camera tickets and parking in Chicago, checkout The Expired Meter.