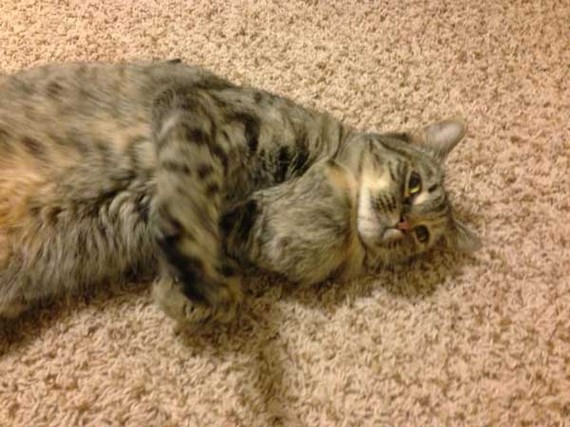 Animal control was called to the scene of a recently vacated apartment building in Arlington, Texas. Her owners had moved and decided not to take Sweet Pea, a 1-year-old tortoise-colored cat with them. When animal control finally got to her, her health had deteriorated.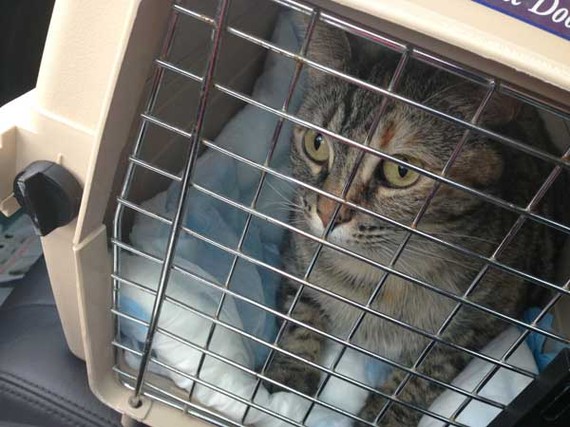 She was malnourished and dehydrated from being abandoned; compromising her immune system. But the most shocking illness was visibly apparent. She had a baseball-sized tumor protruding from her neck. Amazingly, Sweet Pea didn't show any indication of pain from the tumor. It was more of an annoyance ... an annoyance that was getting bigger by the day. With the numerous problems stacked against Sweet Pea and the cost for treating her had now surpassed what the animal shelter could provide, she was put on the euthanasia list.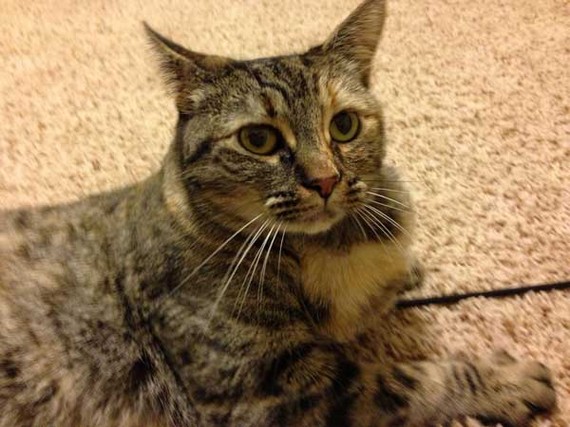 Pawsitive Karma stepped in and raised funds to pull her from the shelter, to surgically remove the tumor and to place her in a loving home. Before Sweet Pea could reach her surgery date, she was struck down by another obstacle. She was diagnosed with Feline Leukemia or FeLV. FeLV is a virus that affects the immune system and can shorten the life of a cat if the cat is not properly cared for and is transmitted from cat to cat.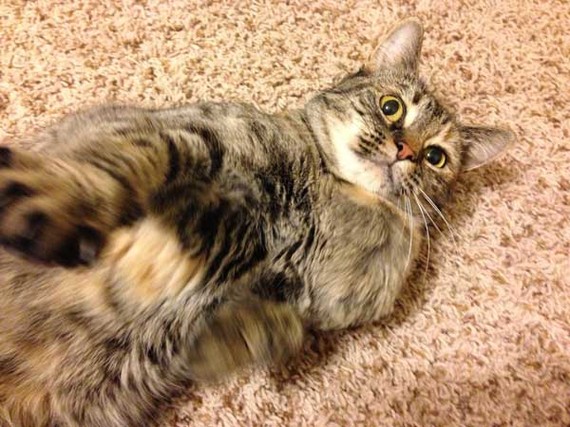 Sweet Pea's loving personality won the rescuers over and they decided to take the risk. The rescue just "couldn't see her die in a shelter."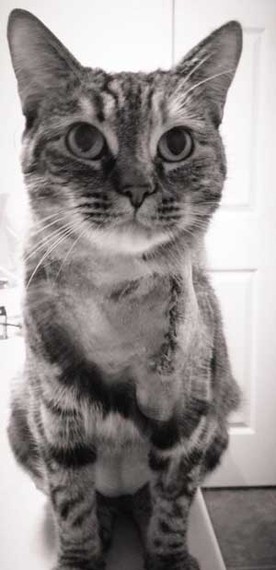 It has been a year since her first surgery and the removal of the baseball-sized tumor. Even after the tumor was sent to pathology, the diagnosis was inconclusive. She went in for a second surgery in October after foster and founder of Pawsitive Karma, Tabitha Galeana, felt the tumor coming back in her neck. The doctors went into the tissue and dug deeper, this time into the muscle to remove the abnormal tissue. Each time Sweet Pea "bounced back" and is as confident and boisterous as ever. For Tabitha, her foster, Sweet Pea's life and recovery is a bit of miracle, so much so, that the miracle cat has her own Facebook page for fans to follow.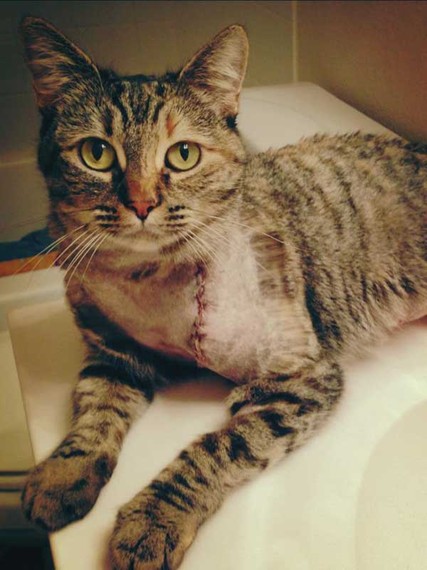 At 2-years-old, Sweet Pea still needs a home, a home without cats or only FeLV+ cats. She loves other animals, including dogs. Her favorite thing to do is to look out the window and to chatter at birds or people walking by.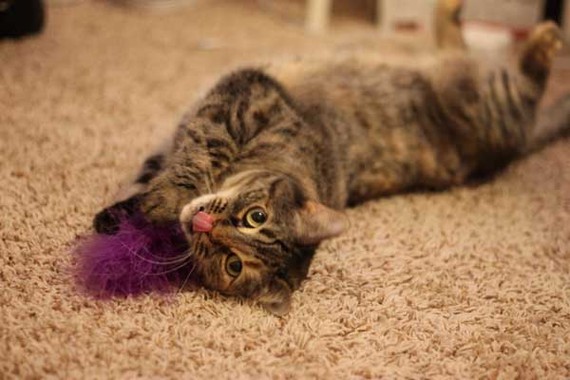 If you would like to adopt Sweet Pea or would like to donate to Pawsitive Karma go to the Positive Karma website, like them on Facebook!
Do you have a Tail of Hope or Survival? We'd love to hear it! Visit us at thepetcollective.tv and tell us your story!
Visit The Pet Collective Website for more amazing Tails of Hope!
Connect with The Pet Collective:
The Pet Collective YouTube Channel: /ThePetCollective
The Pet Collective Cares YouTube Channel: /TPCCares
The Pet Collective Facebook: /thepetcollective
Share The Pet Collective with your friends and family, because everyone needs their daily dose of cute!