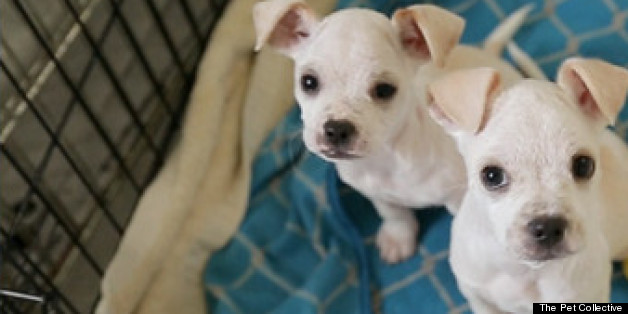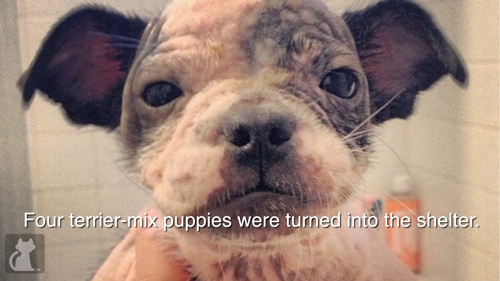 This story is about four Boston Terrier pups that got mange from their mother. They would have been okay, had they received the proper medical care. Unfortunately, that did not happen. It took weeks and the loss of one of the pups for the breeder to finally relinquish them to the local shelter. Too young to be adopted, they would have been euthanized had the shelter not taken steps to save them, and had a loving foster mom not stepped forward to care for the remaining three.

Demodectic Mange, also called Demodex, is a skin disease caused by tiny mites. Most pups get a few mange mites from their moms when they are born or soon after. A few mites are considered normal, and are to be expected, usually doing no harm. It only get dangerous when an animal with a compromised immune system (like newborn puppies) allows the mite numbers to get out of control. An overpopulation of mites, and prolonged absence of medical care can cause the mange to spread, leading to other potentially deadly infections. Demodex is not contagious, and cannot be passed to humans, it just looks horrible and is very uncomfortable for the animal plagued.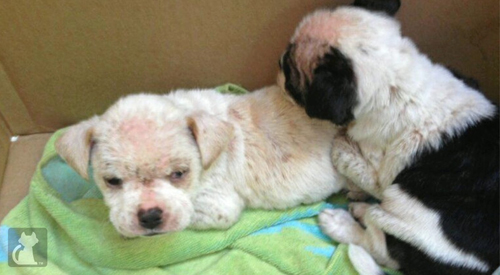 In this case, four puppies were born to a mother already suffering from Demodex. The owner could not care for the entire family, so he kept the mother and abandoned her poor, sick little pups at a local shelter. The pups were barely a couple weeks old, and too young to even be adopted, when the mange had reached a critical point. Their hair was falling out in clumps, and their skin became scaly. What started out as a few spots, soon spread to the rest of their tiny, fragile little bodies.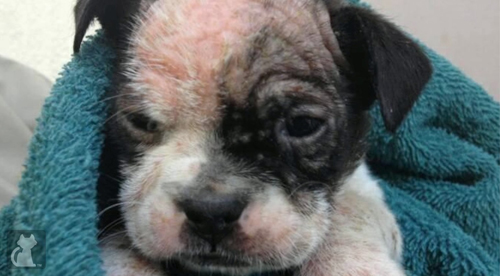 The pups were sick, weak and in desperate need of medical care. Often, dogs that need costly, on-going medical treatments are humanely euthanized. The understaffed and underfunded shelter simply doesn't have the time or money to give many of the sick or injured animals the costly care they need. Instead of euthanizing these pups, the shelter reached out to their community, and asked for help. A kind foster mom by the name of Candi Crawford, stepped forward and took on the challenge of caring for three very sick little puppies.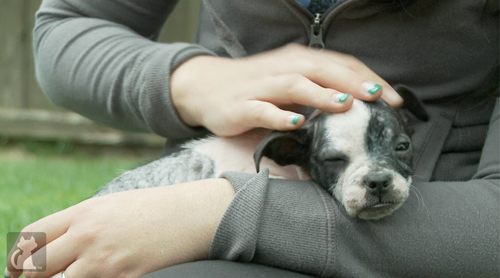 The pups needed costly dips and skin salves. For one pup, the mange caused other, more serious infections, and the toll was too much for his tiny body. He sadly passed away, but within two weeks, his brother and two sisters were doing much better. Their hair began to grow back and they had become the rambunctious little pups that they were born to be.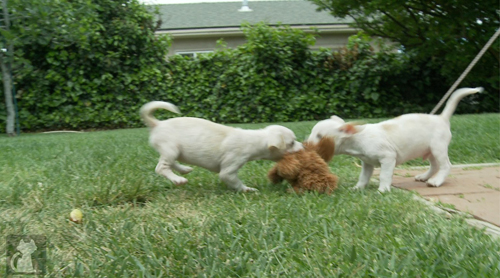 Today, the pups have recovered and found their forever homes.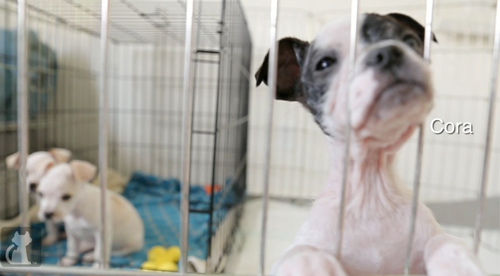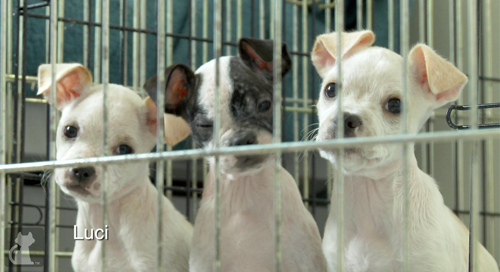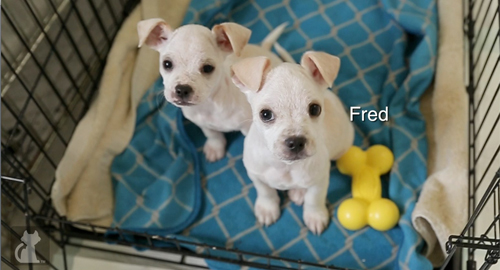 Lucky pup, Cora, found a home with foster mom Candi, who couldn't help but fall in love with this little cutie.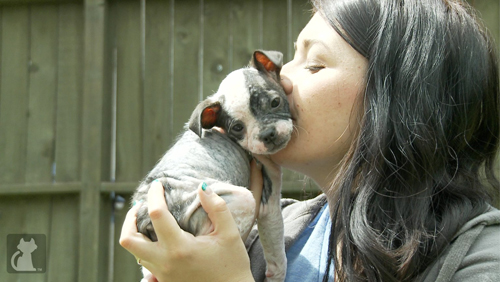 The Baldwin Park Animal Care Center in Baldwin Park Ca. always has so many beautiful animals available for adoption. Please reach out to them on Facebook to show them your support, and share the many dogs, cats and bunnies that are available for adoption. You can see more of their adoptable pets on PetFinder: Baldwin Park. Also remember, no matter what breed of dog you are looking for, they can be found at your local shelter or with a local rescue organization.
Do you have a Tail of Hope? We'd love to hear it! Visit us at thepetcollective.tv and tell us your story!
Visit The Pet Collective Website for more amazing Tails of Hope!
Connect with The Pet Collective
The Pet Collective YouTube Channel: /ThePetCollective
The Pet Collective Cares YouTube Channel: /TPCCares
The Pet Collective Facebook: /thepetcollective