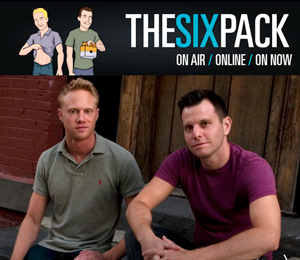 The Six Pack is a new-school, cutting-edge radio show hosted by DJ Ben Harvey and comedian Dave Rubin. Distributed online and on SiriusXM, the show gives you a weekly dose of hot topics, celebrity guests, and brand new music, all packaged in six convenient parts. Ben and Dave take you on a journey through what's trending now, from news to views to dudes. Previous guests include Joy Behar, Andy Cohen, Fran Drescher, Steve-O, Congressman Barney Frank and many more.
Currently in its third year, The Six Pack is one of the top comedy podcasts on iTunes, with listenership in over 70 countries. Huffington Post Gay Voices will regularly feature episodes of The Six Pack.
Episode #89: "Google Romney"
LISTEN: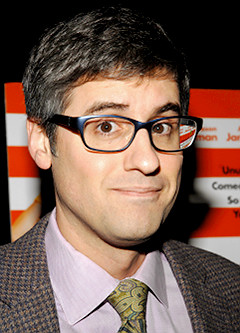 Mo Rocca makes his triumphant return to The Six Pack this week. Sure, last time turned out to be his big so-called "coming out" party, but this time is even heartier as he tells us all about his new Cooking Channel special, My Grandma's Ravioli, and gives his thoughts on the GOP hopefuls and glitter bombing.
When asked if he feels the glitter-bombing phenomenon is an effective method to get a point across, Mo says, "I don't think so. I don't think it works... It's always better to play it a little bit more more polite, self-possessed, and dignified." He goes on to give his advice for Mitt Romney: "I think one thing that Mitt Romney should do is go see The Book of Mormon, and he should laugh. And I'm not being snarky here; I really think he should. I think part of the discomfort with him is about his religion, and he hasn't talked about it."
Also, be sure to catch the very special phone call we make to New Jersey Governor Chris Christie's office to see about his veto of the gay marriage bill in New Jersey. Did he take our call personally? Only one way to find out!
Catch The Six Pack Saturdays on SiriusXM OutQ channel 108 from 1 to 3 p.m. EST and as a weekly podcast on iTunes, sixpackradio.com, and now... Huffington Post Gay Voices! Listen to the entire podcast episode here.