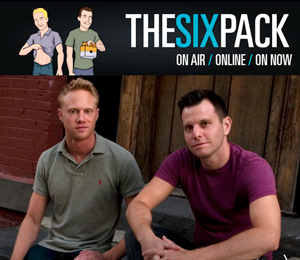 The Six Pack is a new-school, cutting-edge radio show hosted by DJ Ben Harvey and comedian Dave Rubin. Distributed online and on SiriusXM, the show gives you a weekly dose of hot topics, celebrity guests, and brand new music, all packaged in six convenient parts. Ben and Dave take you on a journey through what's trending now, from news to views to dudes. Previous guests include Joy Behar, Andy Cohen, Fran Drescher, Steve-O, Congressman Barney Frank and many more.
Currently in its third year, The Six Pack is one of the top comedy podcasts on iTunes, with listenership in over 70 countries. The Huffington Post will regularly feature episodes of The Six Pack.
Episode #98: "The Budding Grapes"
LISTEN: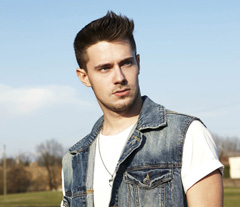 "If the rainbow is supposed to be our representative of the gay community, why can't we have more shades?" These are the words of Chris Crocker of YouTube fame and most recently the person of interest in HBO's newest documentary, Me @ the Zoo.
Crocker joins us for a second time on this week's episode of The Six Pack, giving the inside scoop on his new HBO documentary, the backlash he's received from the LGBT community, and why Anderson Cooper may be a better gay spokesperson than he.
"I've gotten a lot of flack from the transgender community, which I don't understand, because isn't the whole message of the transgender community, 'Accept me as I am'? It's really jarring to me that people can't understand fluidity, that I can't fill both gender spaces as freely as I want to."
Crocker also points out that he has often been sought out as a sort of spokesperson for the LGBT community at large but makes it clear that he is not the person for the job. "The gay community wants a spokesperson for them that is completely [heterosexual-acting], friendly, and that can camouflage into the straight community, like an Anderson Cooper type, and I clearly don't fit that mold, so let Anderson Cooper fit that mold."
To hear the full episode, with coverage of New York Pride and a trip to Gay Wine Weekend, listen above!
Catch The Six Pack Saturdays on SiriusXM OutQ channel 108 from 1 to 3 p.m. EST and as a weekly podcast on iTunes, sixpackradio.com, and now... HuffPost! Listen to the entire podcast episode here.