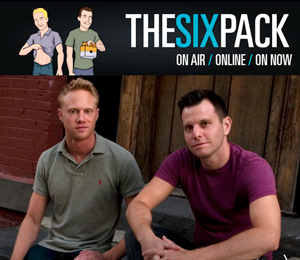 The Six Pack is a new-school, cutting-edge radio show hosted by DJ Ben Harvey and comedian Dave Rubin. Distributed online and on SiriusXM, the show gives you a weekly dose of hot topics, celebrity guests, and brand new music, all packaged in six convenient parts. Ben and Dave take you on a journey through what's trending now, from news to views to dudes. Previous guests include Joy Behar, Andy Cohen, Fran Drescher, Steve-O, Congressman Barney Frank and many more.
Currently in its third year, The Six Pack is one of the top comedy podcasts on iTunes, with listenership in over 70 countries. The Huffington Post will regularly feature episodes of The Six Pack.
Episode #100: "Just the Beginning"
LISTEN: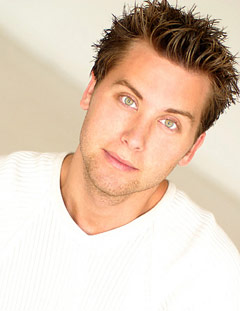 Lance Bass, once a boy-bander, now a radio host, TV star, and do-gooder, joins us this week for the 100th episode of The Six Pack! It's been six years since Lance declared "I'm gay" on the cover of People magazine. With the recent coming out of Anderson Cooper and Frank Ocean, does this make Lance a trailblazer?
Regarding Anderson Cooper's coming out, Lance says:
Everyone does it on their own time. Anderson and I have been friends for years, and of course I know him, and and I know his boyfriend very well, for years. But he was out to his friends and family, so to us it wasn't a big deal, and the industry knew. Unfortunately, there are still people who have to worry about their careers in this industry, because we make everything for Middle America. Those are the minds we're trying to change. So with Anderson I understand it completely, because he's a journalist and doesn't want anyone to look at him and say, "Of course he's going to side with him, because he's gay!"
Lance also gives us his take on the resurgence of boy bands and what it was like to be in the closet while in 'NSYNC. (And does he think any of the One Direction guys is gay? You know we can't help but ask.) Click play!
Catch The Six Pack Saturdays on SiriusXM OutQ channel 108 from 1 to 3 p.m. EST and as a weekly podcast on iTunes, sixpackradio.com, and now... HuffPost! Listen to the entire podcast episode here.