Our little-sister site TheSnug.com keeps us up to date on what's trending in DIY and decor. We're always surprised to learn that mason jars are still a favorite among crafters and do-it-yourselfers. Here are five crazy-popular mason-jar ideas from the editors of The Snug.
Mason-Jar Lighting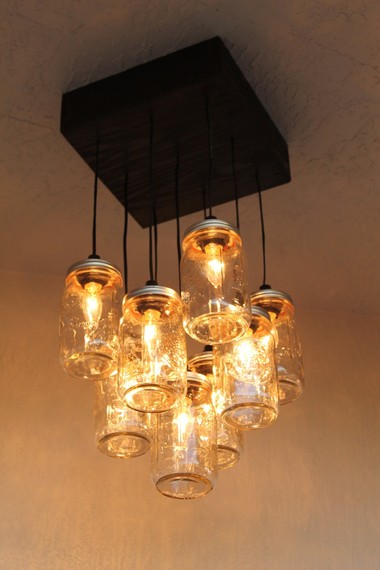 Sure, you can make these charming chandeliers, but you can also get the DIY look with a quick shopping trip to Etsy. (Shown above: $250 via Etsy)
Mason-Jar Herb Garden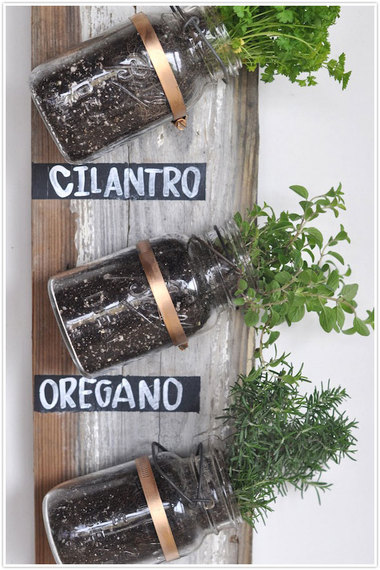 Think you don't have room for gardening in your life? Think again. This space-saving solution is just as beautiful as it is practical. Get the full how-to for the project shown here via Camille Styles.
Magnetic Spice Rack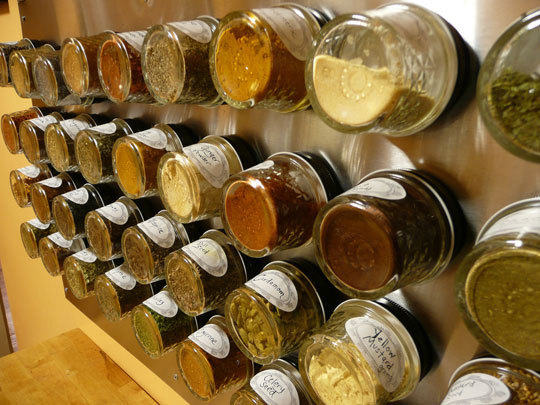 Mini mason jars (or even baby-food containers) work great for this DIY project. Attach magnets to the lids and you're in business. Learn more about this project and other mini-mason-jar DIY ideas via The Snug.
Mason-Jar Wall Organizer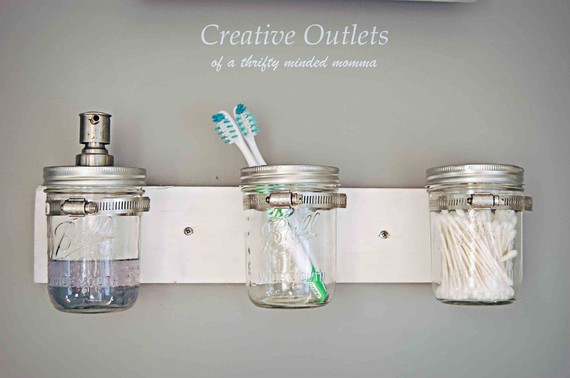 Take the logic from the herb garden how-to above and apply it to bathroom organization. This piece will keep clutter off the vanity for sure. Get the full how-to via Creative Outlets.
Mason Jar Cleaning Hack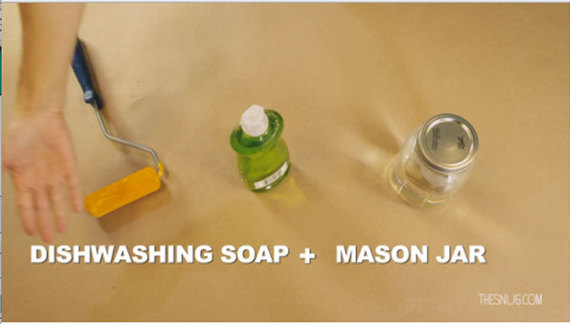 Cleaning up after a paint job is the pits. But a dedicated mason jar just for this clean-up hack is really worth it! Watch the full how-to video here!
See the Mason Jars Forever channel at The Snug for new mason-jar DIY ideas daily!
More:
Get the DIY Look! Mason Jar Lighting Upgrades