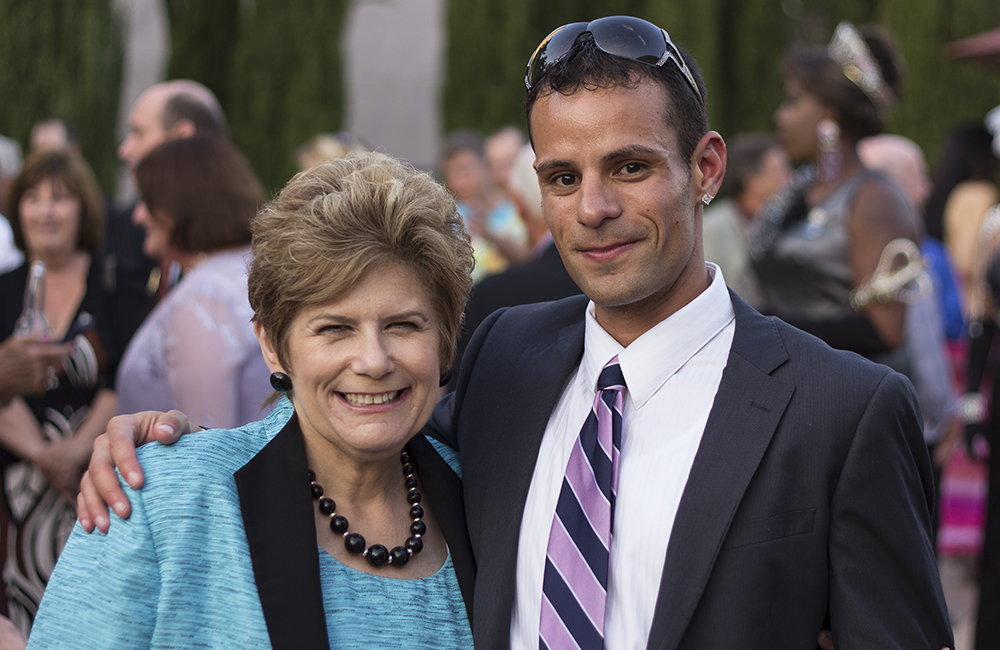 Campaign founder Will Walters with San Diego County District Attorney Bonnie Dumanis during the "Know Rights or No Rights" campaign launch at the 38th annual Nicky Awards
A national campaign to draw the attention of young Americans, especially LGBT youth, to the Bill of Rights and the amendments to the U.S. Constitution in a fun and youthful way was recently launched on the red carpet at the 38th annual Nicky Awards, which honored such top-level San Diego politicos as out gay Interim Mayor Todd Gloria, San Diego Police Chief William Lansdowne and out lesbian district attorney Bonnie Dumanis.
"Know Rights or No Rights" campaign founder Will Walters said that personal experience inspired him to launch the campaign, which uses the everyday activities of young Americans to illustrate what rights they are using when, for instance, they go to see a movie.
"Right there you have freedom of expression, freedom of movement and freedom of assembly as guaranteed by the First and Fourth Amendments," Walters said.
Video by Dave Macintosh with contributions from Real LGBT TV, EqualityNewsTV.com and Hillcrest Productions
Walters was thrust into the media spotlight in 2011 after San Diego LGBT Pride festival organizers had him arrested because they said his clothing was too revealing. According to him, his leather outfit was more modest than most two-piece women's swimsuits. News outlets around the globe picked up the story. He is currently engaged in a discrimination lawsuit against both San Diego LGBT Pride and the City of San Diego.

For more information on the "Know Rights or No Rights" campaign, visit freewillusa.com.