My life, like so many others, is built upon relationships. Mine started on 3rd Avenue, between Arbor Vitae and Hardy streets in Inglewood, California.
 
There were 40 of us. War babies. we played baseball in the street, football on our front lawn, flew kites, rode bikes, skated on the sidewalk. Grew up together.
One of my current happiest thoughts is that we kids on our block and neighborhood may have moved miles and even continents apart since then, yet with a few clicks, still converse on a consistent basis via email, text, Facebook, Twitter, Instagram, Vine, Skype and Pinterest. 
Did we see this coming? Someone did.
They and others like them have brought our manner of communication to the level it is today.
 
Thank you.
Growing up in Inglewood, our friends and families were of the utmost importance. Still are. Just like yours. We maintain these relationships through communication.
 
And it's so easy today.
Staying in touch through social media has become ubiquitous. I converse with dear ones, not only from my neighborhood, but throughout the world on a daily basis. Culture, politics, and religious beliefs rarely enter our conversations, as we generally communicate on a basic and fulfilling human level.
"Did it really snow where you are in Syria?"
"How was Harper's Birthday?"
 
This mode of communication is not new for me. Being a 'halfatechie,' I started online with Compuserve back in the 80s -- and to watch its growth from where it was to where it is seems a miracle.
 
Or is it?
You see, deep down, as far back as I can remember, I have believed that "Anything Is Possible."
Who am I to say this?
In fact, who am I anyway? 
Many of you know, many of you do not.
I'll describe myself this way.
At my core I am a father, a friend, a storyteller, a composer, and author and a producer.
 
I am grateful for a career in the communication business myself. I started out with no contacts, no connections, no rich uncle, no experience, little knowledge about the business, and as far as I was concerned, no idea of what to do as I had just been told that due to emergency surgery, I couldn't play my trumpet, which I thought was my golden ticket.
Why am I sharing this with you? 
I've been so fortunate to experience such a wonderful career. Along this journey I have observed threads of thought patterns and practices that come as close as I have seen to ensuring success. Every single time, without fail, the undercurrent of these successes has been an undying belief that "Anything Is Possible".
When I was a kid, I believed that if I changed my thoughts from negative to positive, that I would change my physical being. That was before I had heard of DNA. When I shared those thoughts, precious few of my family and friends walked away believing that I was still in touch with 'reality.'
What I believed then has now been proven to be true.
I close with this thought, beautifully illustrated by my favorite artist, Yulee Kim.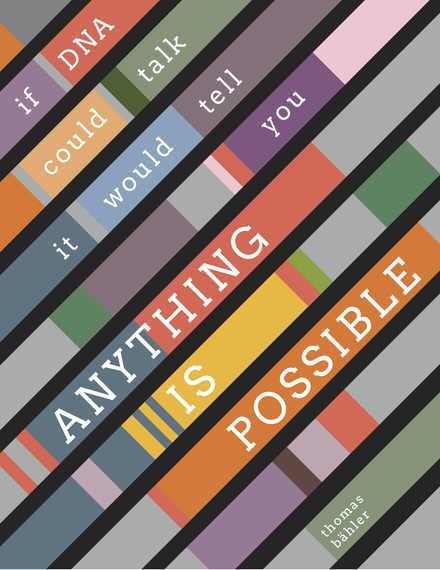 Image credit: Yulee Kim.