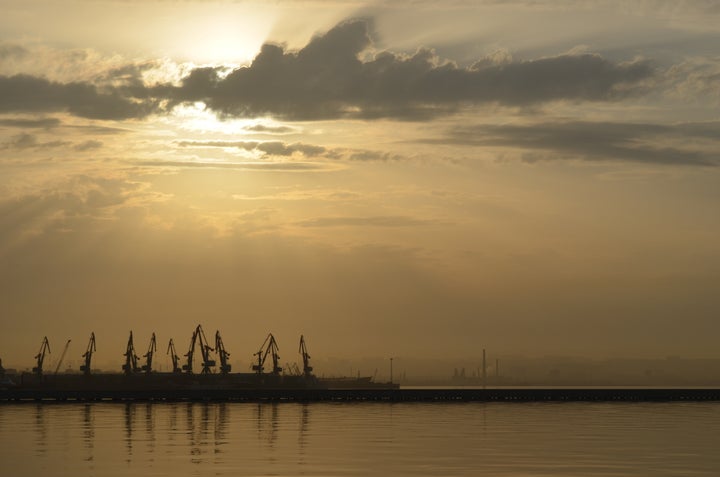 As that annual Olympics of musical kitsch, the Eurovision Song Contest, descends on Azerbaijan this week, the world media spotlight is illuminating the host city and Azerbaijani capital, Baku.
Well over 100 million television viewers across the globe will tune into the finale this Saturday and this oil-rich nation is poised to deliver a suitably extravagant spectacle.
The country's government is said to have spent $1 billion on a city makeover, which is intended to not only shed the city from its dubious distinction as the world's dirtiest capital, but also boost the country's fledgling tourist industry.
The show's budget alone exceeds $63 million and will center around Crystal Hall, the pop-up diamond arena capable of holding some 23,000 music lover that was custom-built for the contest.
But it wouldn't be a Eurovision Song Contest without some pre-game controversy. Armenia has withdrawn from this year's contest due to safety concerns for their delegation travelling to Azerbaijan, while neighboring Iran has reacted strongly against Baku's possible staging of a gay pride parade to coincide with the festival. Azerbaijan's own human rights record hasn't gone unnoticed either. Amnesty International claimed last week that the Azeri politicians trample freedom of expression and, on Monday, police backed up the claim by detaining anti-government protesters.
How is the Caspian city shaping up amid the furor? I visited Baku this week and discovered a sun-kissed city of ancient ruins and innovative architecture consumed by anticipation for the Eurovision glitterball.
PHOTO GALLERY
Exploring Baku