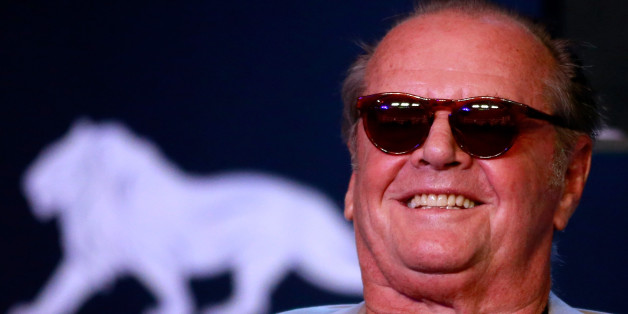 Jack Nicholson turned 77 on Monday. The winner of three Academy Awards and a 12-time nominee (the most by any male actor), he remains one of the most iconic figures in American film history. He first rose to prominence in the late sixties and early seventies, reflecting a grittier, more earthy screen male in New Hollywood era films like Chinatown, Easy Rider and Five Easy Piece, and has been a fixture at Lakers games and red carpets ever since.
Though rumors have spread recently that the star intends to hang it up for good as a performer, not even a prolonged absence from the screen can remove that smirk -- and those shades -- from our collective hearts. In honor of the man's name day, here's Jack at his most insightful:
"I'll tell you one thing: Don't ever give anybody your best advice, because they're not going to follow it."

"It's very easy to go down, so always live up. Incline yourself upward."

"Always try in interviews to avoid the cliches about the problems of public life. Always try to avoid interviews."

"If men are honest, everything they do and everywhere they go is for a chance to see women."

"There's only two people in your life you should lie to... the police and your girlfriend."

"With my sunglasses on, I'm Jack Nicholson. Without them, I'm fat and 60."

"The minute that you're not learning I believe you're dead."

"People who speak in metaphors should shampoo my crotch."

"My motto is: more good times."

Thomas McKenna is an aspiring writer & blogger based in New York. Previously he was an editorial fellow for HuffPost Sports. Follow him @tmckenna1.