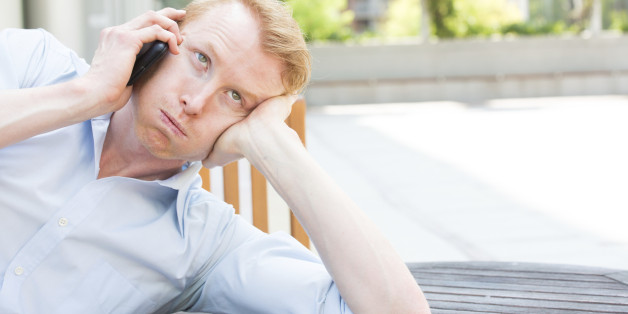 Confession: I've never dated someone I met offline.
I grew up with the Internet and social networking, so online dating feels, somehow, more natural than walking up to a good-looking guy in public and saying, "Hey, I'm Tom. How's your week/end going?"
Questions run anxiously through my head like: What if he's straight? What if he's spoken for? What if he's not interested?
At least with online dating, I get to carefully craft my first impression and correspond with potential love interests behind the anonymity of an app. Rejection stings less when it comes in the form of an ignored message.
After the back-and-forth banter about work, weekend activities, and mutual interests, there's the inevitable, "So, would you ever want to get together some time?"
That question -- so open-ended -- typically just leaves me with more questions. Why? When? What will I wear?
As this post suggests, I don't care for dating. Historically, I've been prone to skipping the getting-to-know-each-other stage and falling right into the isolating-together phase of a relationship. I made a conscious decision recently, after some reflection on the wreckage of my dating past, to do what everyone else does: Date, get to know some interesting guys and find that compatible someone who's willing to give a serious and long-term relationship a go.
This brings us to the crux of this post: the first date. I recently went on a first date that was just incredible, and I attribute it three key points:
Mindfulness
Spontaneity
Shared interests
It turns out, both of us were pretty mindful during the date, staying in the present and just enjoying each other's company. I went into it with the mindset of meeting (for the first time, mind you) someone who seemed pretty interesting (and handsome) online. We were spontaneous, meaning that after dinner we went for a walk and stopped into a pretty groovy bar on a whim to chat some more. Finally, we were already primed with shared interests to talk about when conversation waned.
Having grown up without queer role models - no same-sex relationship to model my own after - it's not a surprise that I'm not the best at dating. However, those three key points above seem to be a recipe for first date success. For me, at least.
What are your key ingredients for a successful first date? What are your goals?