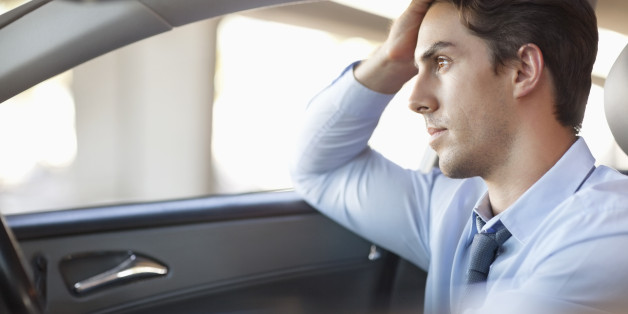 Last week the Detroit Democratic Caucus announced its united opposition to HB 4612, an insurance industry-backed measure forwarded by Gov. Rick Snyder, which eliminates the life-saving health care coverage currently provided under Michigan's No Fault law, without addressing the unaffordable premiums motorists in the state's urban areas are forced to pay.
Detroit's average premium of $5,072, is the nation's most expensive, and is $1,200 higher than second place Philadelphia. And the unfortunate reality is that, more often than not, a car insurance premium in Detroit is higher than the value of the car. Making no-fault insurance premiums more affordable throughout Michigan, but particularly in urban Michigan, must be a vital component in Michigan's economic revival.
HB 4612 places a $1 million cap on care for the most severely injured, limits rehabilitation to 52 weeks, places severe restrictions on attendant care, places unfair burdens on health care providers, and keeps the Michigan Catastrophic Claims Association's books and records secret.
This misguided legislation would simply shift the cost of health care from the No Fault system to the Medicaid system, so that insurance company profits can continue to skyrocket. This same approach was taken in Colorado where it backfired, leaving taxpayers on the hook for a 205 percent increase in the Medicaid budget. It is estimated that HB 4612 would cost Michiganians $4 billion over the next 15 years.
At the same time, because the fine print in the bill shifts other costs to hospitals, Michigan health care providers would lose a combined $180 million. According to an Anderson Economic Group study, that would mean a loss of 10,000 jobs in the state's health care industry, the fastest growing industry in the state. The Detroit Medical Center, Detroit's top employer, has a higher volume of Medicaid and Medicare patients and would take a severe economic blow.
Medical bills for catastrophic injuries can stack up in a hurry. The "reasonable and necessary" treatments required to be provided under Michigan's present No Fault law ensures that the injured are taken care of, giving families the ability to avoid financial ruin resulting from medical bills. A Harvard Medical School study found that bills from un-covered health care expenses are the leading cause of family bankruptcies in the United States.
In testimony before the House Insurance Committee insurers refused to certify that imposing such a cap would result in any premium savings while insurance companies pocket billions.
There are a number of common sense solutions that can and should be implemented without tearing away life-saving health care coverage.
The first step in bringing auto insurance rates down is getting a handle on how rates are set. The Michigan Catastrophic Claims Association (MCCA), a fund that pays for auto injury costs over $500,000, charges $175 per year to every policy in the state. The MCCA, which has $14 billion in assets, is funded entirely by Michigan drivers and was created by state law, but it is governed by a board of insurance company executives. The MCCA is fighting to shield its books and records from public review under the Freedom of Information Act and Open Meetings Act. There is an ongoing lawsuit filed by the Coalition Protecting Auto No Fault, the Brain Injury Association of Michigan, with a supportive brief by the Detroit Branch NAACP, to open the MCCA to public scrutiny so that drivers can see if the fund is being properly managed.
Without MCCA transparency, it is impossible for any good faith discussion on auto no-fault reform to proceed. No data, no deal.
Besides transparency, other, better solutions that would actually help to lower rates now, should include
Closing a loophole in the law which prevents consumer refunds even when an insurance company is found to be overcharging;
Prohibiting the use of credit scoring in setting rates. Presently a driver with a DUI and a good credit score gets a better rate than a laid off factory worker, with a challenged credit score who has never had a ticket
Having companies obtain prior approval from the insurance commissioner before issuing rate hikes.
Preventing insurers from raising the policyholder's premium if he/she is not at-fault for an accident. Otherwise, what is the point of having insurance?
Then the elephant in the room: comprehensive and collision coverage. The truth is that the governor and Republican-led state legislature is focusing on the wrong thing. Liability makes up about one third of the premium, while comprehensive and collision make up 60 percent of the premium. The MLBC believes that we need to go fishing where the big fish are. Evidence from other states suggests that very significant premium savings for consumers could be realized by dealing squarely with huge mark-ups for collision repair, steering to certain repair shops by insurers, and the lack of standards and oversight for repair shops.
We have a quality auto insurance system. We should improve it by making premiums more affordable, protecting health care coverage, and strengthening oversight of insurance company and car repair practices.