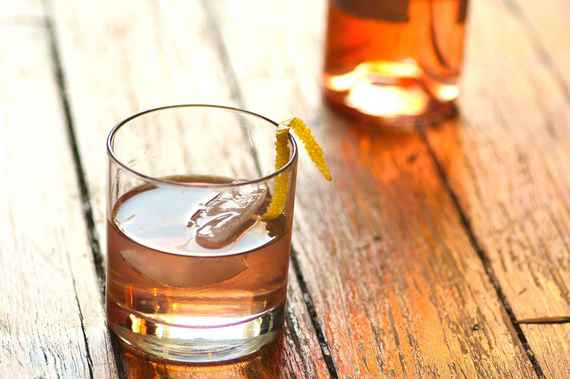 If you walk into a cocktail bar and ask for a Moscow Mule, it's time to order a new concoction. So, in an effort to suss out what should be in said concoction, we asked 10 industry experts what underrated or overlooked boozes you should be sampling. Here's what they said: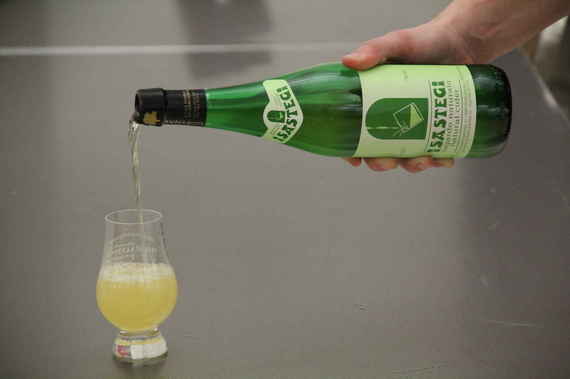 Kirk Estopinal, co-owner, Bellocq (New Orleans, LA)
Underrated booze: Isastegi cider
Why: "Natural cider... is delicious and diverse." Spanish ciders lack the extreme sweetness associated with popular American ciders, and are better-described as subtly sour. Estopinal uses the cider as a syrup in cocktails, and notes that it "keeps its acidified quality if you gently heat up the syrup."
How to use it: Rhi's Kryptonite
Add 2.5oz Calvados brandy, .25oz Isastegi cider syrup (recipe below), and 14 drops Angostura bitters to a mixing glass. Add ice and stir briefly. Strain into a double Old-Fashioned glass with fresh ice. Express the lemon peel and place it in the glass with an eye for aesthetic. Add two drops of Fee Brothers' Old Fashion bitters.
Cider syrup
Heat 1 cup each, demerara sugar, white sugar, and Isastegi cider and stir until combined. Never boil.
Bobby Heugel, co-owner, Anvil Bar and Refuge & The Pastry War (Houston, TX)
Underrated booze: D'aristi Xtabentun
Why: Heugel claims this Mexican liqueur, which actually evolved from a Mayan liquor, has been a secret weapon for years. "This liqueur now produced with rum, honey, and imported anise... adds sweet anise tones to cocktails in a very balanced manner."
How to use it: Xtabentun Margarita
Shake 1.75oz Pueblo Viejo Blanco tequila, .75oz Xtabentun, .75oz of a 50:50 Persian/Key lime juice blend, 2 bar spoons turbinado syrup, and strain into a cocktail glass with cubed ice. Garnish with a lime wedge.
More: 15 sure-fire ways to get on any bartender's bad side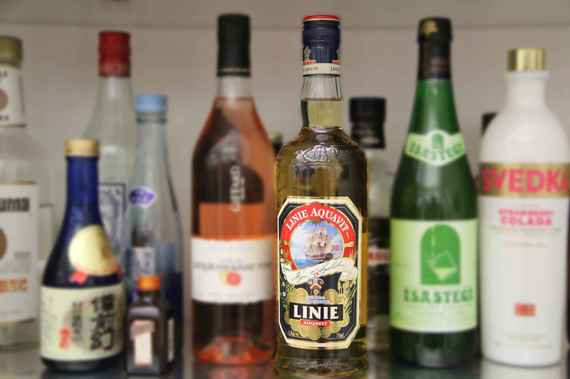 Leo Robitschek, bartender, NoMad (New York, NY)
Underrated booze: Linie aquavit
Why: The herbaceous Scandinavian liquor brings a caraway-dill flavor that mixes well with dark liquors.
How to use it: North Sea Oil
Stir .25oz Combier triple sec, .25oz Laphroaig 10yr Scotch, .75oz Cocchi Americano, and 1.5oz Linie Aquavit in a tumbler with ice. Garnish with a grapefruit twist.
Erick Castro, bartender, Polite Provisions (San Diego, CA)
Underrated booze: Olmeca Altos tequila
Why: "It's a kick-ass tequila" partially produced using the Tahona method -- the traditional process of crushing the roasted agave with a 2-ton millstone made of volcanic rock. The bourbon barrel-aged reposada mingles smokey wood flavors with citrus and ginger.
How to use it: Mayan Concubine
Combine 2oz Olmeca Altos reposado, .75oz lemon juice, .5oz simple syrup, .5oz Rothman & Winter Apricot Liqueur, and a dash of Angostura bitters in a cocktail shaker with ice cubes. Shake and strain. Garnish with a lemon twist.
Neal Bodenheimer, co-owner, Cure (New Orleans, LA)
Underrated booze: Distillery Emile Pernot's Grande Liqueur de Sapins
Why: The piney-tasting liqueur is "a great alternative to Chartreuse", but was actually first created as a low-sugar, higher-alcohol version of the Sapins for confectioners to use in baking.
How to use it: Sutpen Sour
Dry shake .75oz fresh lime juice and egg white. Add 1.5oz Buffalo Trace bourbon, .5oz Liqueur de Sapins (55 percent), .25oz ginger syrup, and .25oz simple syrup, then give it a hard shake. Strain into a rocks-filled double old-fashioned glass. Float .5oz Lustau Moscatel Sherry on top.
There's still plenty more underrated booze from great bartenders all over the country, including a Mexican liqueur, a French grapefruit liqueur, and a mint-flavored liqueur, and they're all on Thrillist.com!
More from Thrillist:
What Your Cocktail Says About You
6 things you should absolutely not eat while hungover
Follow Thrillist on Twitter: www.twitter.com/Thrillist