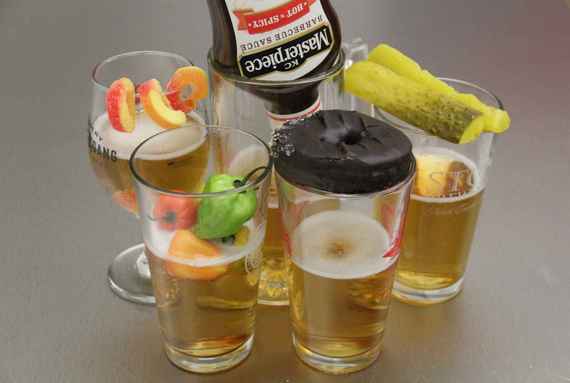 You might have expanded your drinking palate beyond Crazy Stallion since you finished college, but your love of double IPAs, ESBs, and other beers that combine acronyms with hops can always get deeper. Next time you're shopping for something new, check out one of these 12 beers that incorporate unlikely ingredients into something amazing. Or at least into something that allows you to tell your friends you drank bull testicles.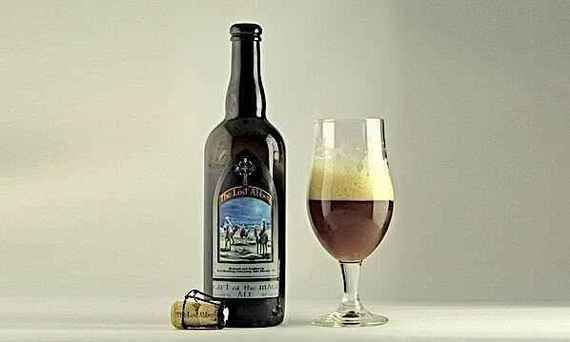 CREDIT: Twitter/Christmas Beer
The Lost Abbey Gift of the Magi
Brewers are always asking important, life-changing questions such as, "Who goes crossing the desert without beer?" Presuming the magi weren't so crazy as to do that, this inspired Christmas beer has frankincense bark for bitterness and myrrh in the wort. (It pours golden, rounding out the trio of Wise Men gifts.)
What you'll taste: It's a refreshing take on the routine Christmas ale, and the musty flavors and spicy notes work really well in this Belgian ale.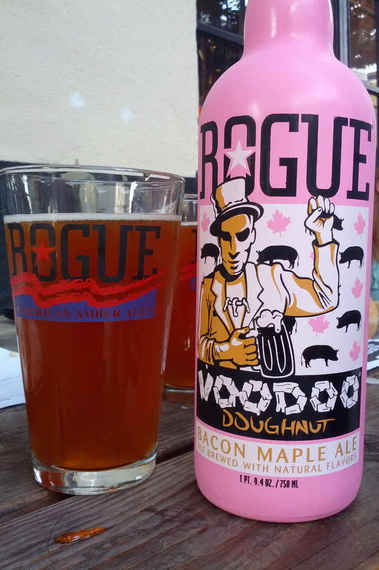 CREDIT: Flickr/Steve Montgomery
Rogue + Voodoo Doughnut Bacon Maple Ale
Rogue's got some of the most consistent-tasting brews out there, but they're also down with some strange experiments (just wait until you get to the bottom of this list). For this bad boy, they teamed up with the Oregon donut kingpins on a collab celebrating Voodoo's signature bacon maple bar.
What you'll taste: Don't worry: this isn't an April Fool's joke done with a Pepto-Bismol bottle. Smoky meat mixes with pure maple flavoring, so it's pretty much like when you dip your bacon in that leftover pancake syrup. Except with booze.
More: These are the weirdest international beers

CREDIT: Twitter/Red Hook Brewery
Redhook and Hilliard Joint Effort
While there's no actual THC in the beer, Redhook's and Hilliard's brewers were pretty adamant on honoring their home state's 2013 legalization of weed with the hemp ale's tagline, "A dubious collaboration between two buds."
What you'll taste: Hemp and hop are cousins, so the duo creates a well-balanced amber ale. More of note, the beer smells, well, like the parking lot at a Phish show.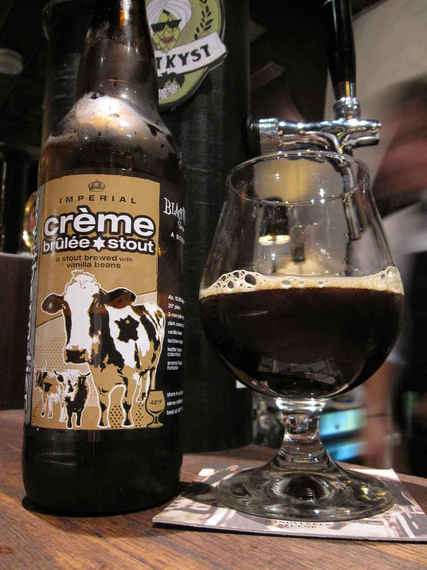 CREDIT: Flickr/Bernt Rostad
Southern Tier Crème Brûlée Stout
Fulfilling the dreams of diners everywhere who whine, "I just couldn't eat another bite", this beer lets you drink your dessert instead. And your dessert is 9.6 percent alcohol.
What you'll taste: It's like Harry Potter turned his wand on an actual crème brûlée and beer-ified it... a college-aged Harry Potter who was tired of raiding Dumbledore's liquor cabinet and only finding low-alcohol butterbeer.
Check out even more weird beers, including a Dragon Fruit Peach, one brewed with Rocky Mountain Oysters, and whatever the heck a "Pig Pickle Sour" is, all on Thrillist.com!
More from Thrillist:
6 things you should absolutely not eat while hungover
Follow Thrillist on Twitter: www.twitter.com/Thrillist