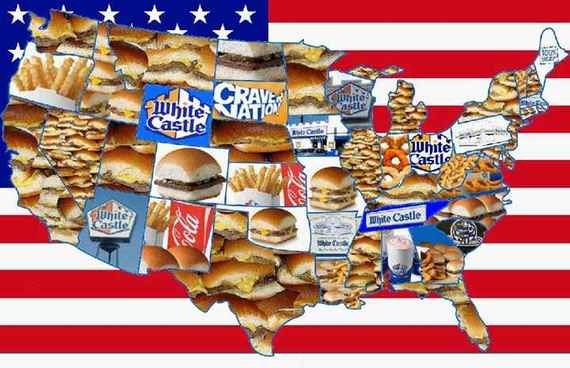 Credit: White Castle
It's been 10 whole years since Harold and Kumar went on their quest for sliders, and we still can't look at Doogie Howser quite the same way. To commemorate the movie's decade on the planet, we looked into the chain these men would do anything for (including perform surgery and have a fourway with Freakshow): White Castle.
While the brand's story isn't exactly as epic as Harold and Kumar's, it's got some pretty important highlights. Like, we don't know, inventing the fast-food hamburger?! For real. Here are some other facts you absolutely did not know: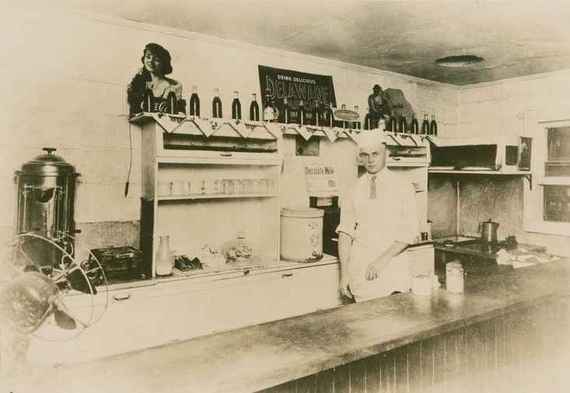 Credit: White Castle
1. White Castle was founded in 1921 in Wichita.
Two dreamers by the names of Walter Anderson and E.W. "Billy" Ingram are responsible for the cases you crave today. Anderson was a fry-cook whiz and Ingram was a savvy businessman, so it was a match made in fast-food heaven. Though their flagship store was in Wichita, there are no longer any White Castles in Kansas today. Conspiracy theorists, have at it.
More: The best fast-food items for $1 or less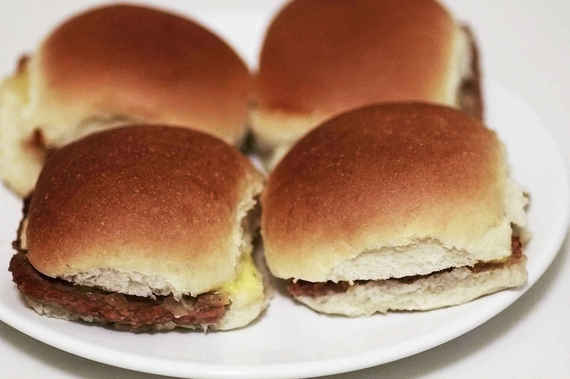 2. They're credited with inventing the modern hamburger.
When White Castle debuted in '21, it was a revelation for a lot of reasons. But mainly these four: Anderson cooked his burgers on dedicated grills at 500°F, pressed the patties with the back of his spatula, grilled the onions alongside in the meat juices, and, most importantly, served it all on a white bun instead of sliced bread. The innovations obviously caught on, landing White Castle the esteemed Time honor of most influential burger of all time. Take that, Big Mac.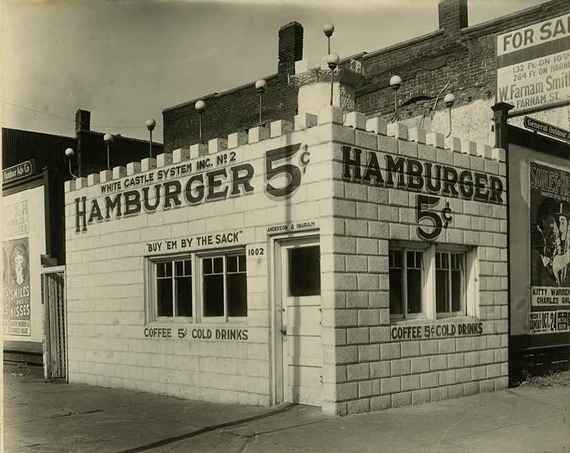 Credit: White Castle
3. The burgers originally cost a nickel.
Okay, a lot of people know this one. But their coffee was also a nickel. Inflation's a bitch.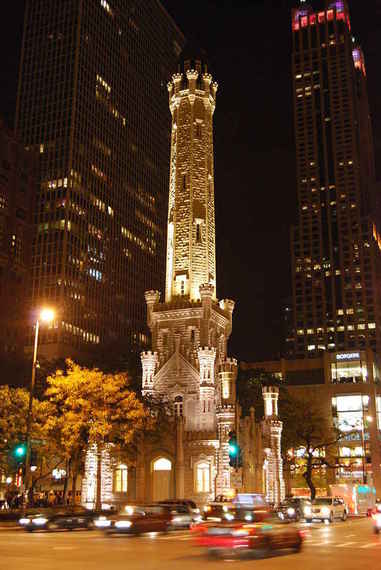 Credit: Wikicommons/Afries52
4. The "Castle" is based off the Chicago Water Tower.
Though White Castle began in Kansas, its design is based off one of the few buildings that survived the Great Chicago Fire of 1871, the Chicago Water Tower. For those keeping score at home, that's Chicago 1, Wichita 0.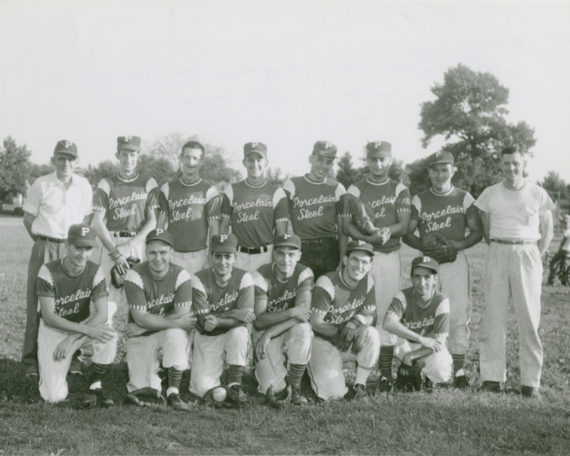 Credit: White Castle
5. They have a side business in "porcelain steel buildings."
A subsidiary of White Castle since 1934, Porcelain Steel Buildings Co. (PSB) made "mobile portable structures" for the restaurants in the beginning, but has evolved into an all-purpose manufacturing, design, and cost reduction division since then. They also had a pretty fly baseball team back in the day. Va va voom!
Learn a bunch more things you didn't know about White Castle, including their bizarre dress code, their '80s single, their dedicated employees, and why you should go their for romance!
More from Thrillist:
33 of the Best, Most Iconic American Foods
The single best item at every US fast-food chain
Follow Thrillist on Twitter: www.twitter.com/Thrillist