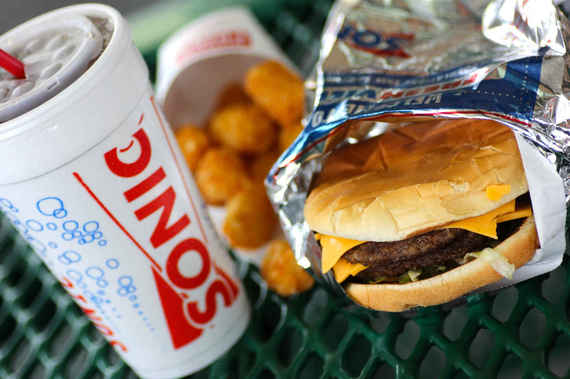 From the insane bacon double cheeseburgers to the wondrous array of shakes, there are more than a few reasons why Sonic rules the old-school drive-in game. But to many, it's a mystery, and not only because of their commercials that air in markets far from the actual locations. To break through the mystique and into a pile of tots, we rounded up 14 crazy cool facts to Blast you with knowledge.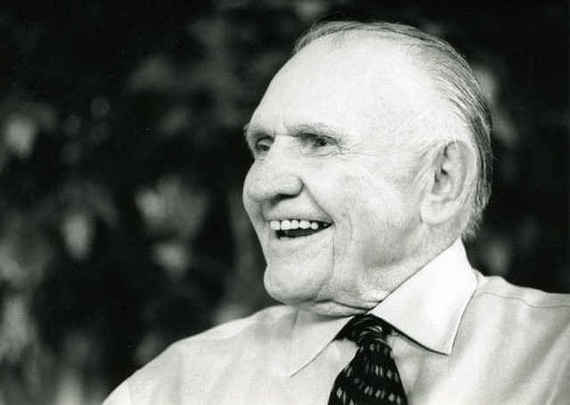 CREDIT: Sonic
1. Root beer is basically responsible for its existence
It all started when founder Troy N. Smith Sr. and his business partner purchased a piece of land in Oklahoma with a log house and a root beer stand. They turned the crib into a steakhouse and kept running the root beer stand, already named the Top Hat, where they also sold hamburgers, hot dogs, and fries. Turned out the stand was way more lucrative, so dude bought out his partner, focusing his attention on the stand.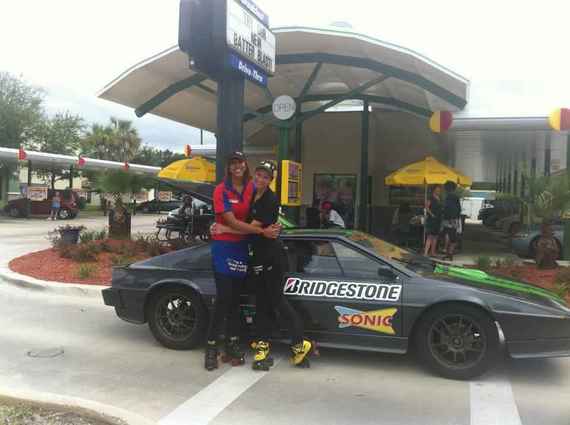 CREDIT: Sonic
2. The roller-skating servers were really a business strategy
Inspired by another drive-in that had car-side speakers for ordering, Smith thought he could bring in the big bucks by doing the same, plus throwing in some carhops to deliver the food, as opposed to the Top Hat's previous park-and-walk-up method. He was very, very right.
More: 13 things you didn't know about In-N-Out Burger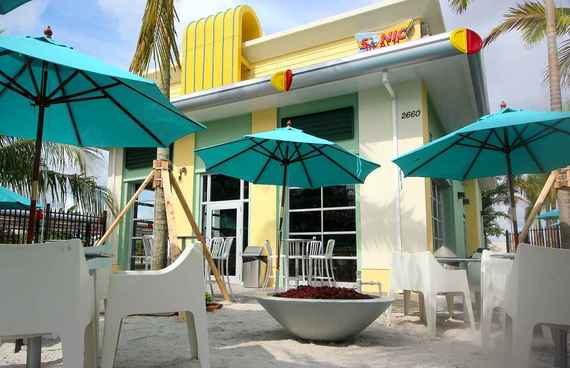 3. There's a seriously badass beach location in Florida
Sonic's Miami location is called Sonic Beach, and while it does have the classic drive-in, it also sits right on the sand. There's even an air-conditioned dining room offering beer and wine. We're not sure which Merlot pairs best with hot dogs, but this is the place to find out.
There are still tons of things you don't know about Sonic, including the secret behind their discontinued items availability, their mastery over milkshakes, and the best happy hour in the world, and it's all on Thrillist.com!
More from Thrillist:
15 Things You Didn't Know About Five Guys Burgers and Fries
The 10 Best Healthy (ish) Fast-Food Items
Follow Thrillist on Twitter: www.twitter.com/Thrillist