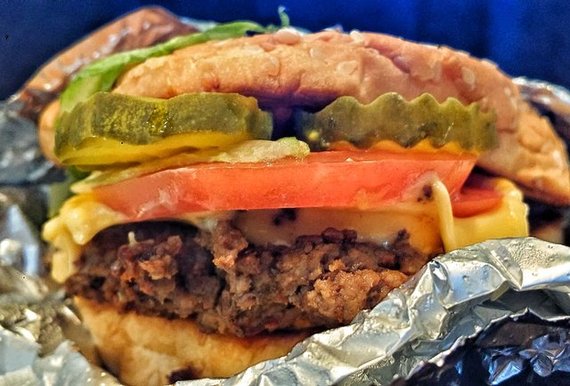 The delicious scourge of anyone with a peanut allergy, Five Guys Burgers and Fries hit the scene in 1986 as a Virginia-based family business and soon exploded into a serious national chain with more than 1000 locations. As Five Guys continues its quest for Little Burger-based world domination, let's take a look at some of the coolest info from the resto's -- waitforit -- checkered past. After all, how many other burger joints have put the Pentagon in its place?
1. The "five guys" refer to founder Jerry Murrell's five sons Jim, Matt, Chad, Ben, and Tyler (originally, they referred to Jerry and his first four sons, but then Tyler had to mess everything up by being born). Each has a distinct role in the company. Jim helps manage the whole operation, Matt opens new locations, Chad does manager training, Ben handles IT, and Tyler looks after the bakeries pumping out dough for the buns.
2. When Murrell's oldest sons were about to graduate high school, Jerry accepted that Jim and Matt weren't really interested in college. So he made them a deal: the family would use the tuition money they'd saved to invest in a hamburger shop instead. And it was basically the boys running things initially -- Murrell kept his job at AXA Equitable until the restaurant really took off.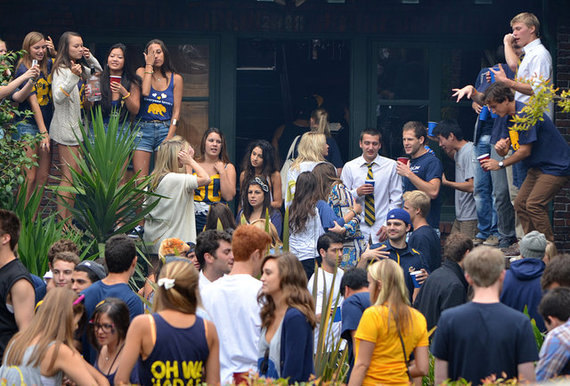 CREDIT: Flickr - Daniel Parks
3. Jerry Murrell's first professional culinary experience came from running a University of Michigan frat house kitchen in the '60s. (He took the job as a student to help pay tuition.)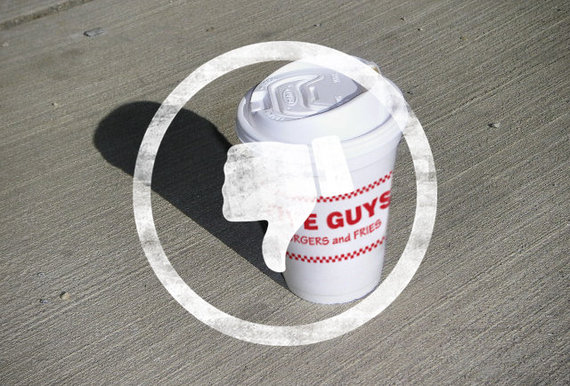 4. Back in their early experimental days, the Murrells tested out Five Guys coffee. It went very, very poorly by all accounts.
5. When they first opened, Five Guys got a call from the Pentagon with a request for 15 burgers. Jerry asked when they could pick the stuff up, since they didn't deliver. An admiral called him up personally and said, "Mr. Murrell, everyone delivers food to the Pentagon", so Matt and Jerry got a 22-foot-long banner that said "ABSOLUTELY NO DELIVERY" to hang in front of the store. After that, the Pentagon peeps got wise.
6. According to the official website, there are over 250,000 possible ways to order a burger at Five Guys. Challenge accepted.
We've still got plenty more facts you didn't know about Five Guys, and they're all in the full story at Thrillist.com!