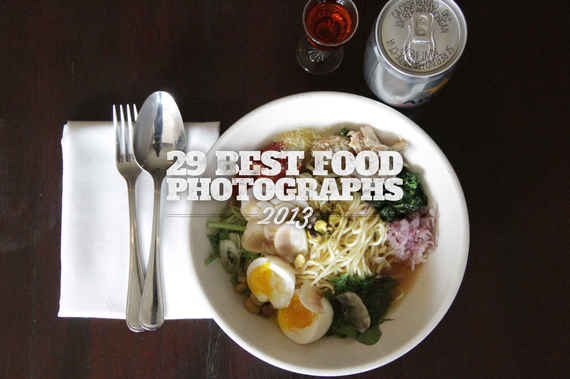 Over this pretty damn great year, our editors and friends consumed a ton of meals in messy whirlwinds of unfettered gluttony. But before doing that, they took some of the most beautiful (and literally tasteful) food photographs we've ever seen -- and we've seen your college roommate's Instagram account! So, we compiled our favorites into this list for you to drool over.
Here's our who's who of gorgeous food pin-ups from 2013.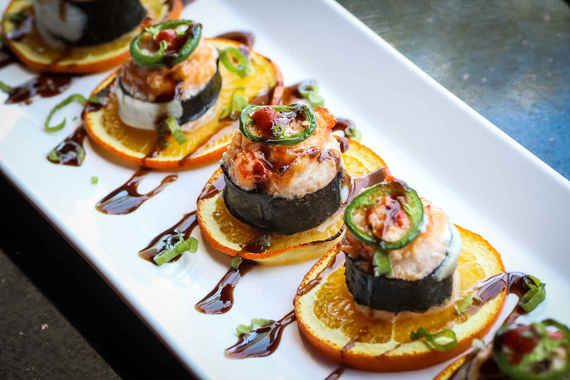 "I'm So Baked" Roll, Shiku Sushi Bar
San Diego
Spicy crab, spicy tuna, and cream cheese wrapped with white fish, topped with lobster and jalapeño, and baked with garlic-crab dynamite sauce. Pairs well with a 14min live version of the Phish song "Divided Sky".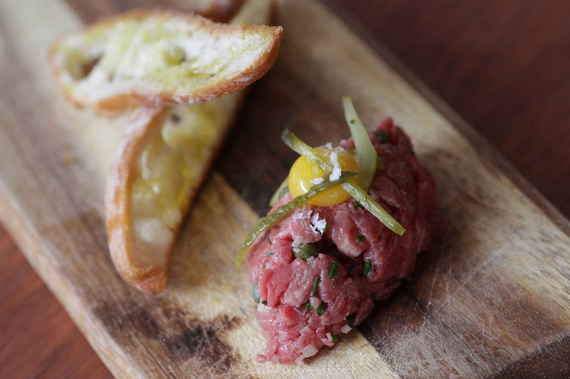 Steak Tartare, Charlemagne
New York
Raw steak, egg yolk, crusty bread, Catalan aioli. Not to be confused with steak tartar sauce, which might actually be good on this, now that we think of it.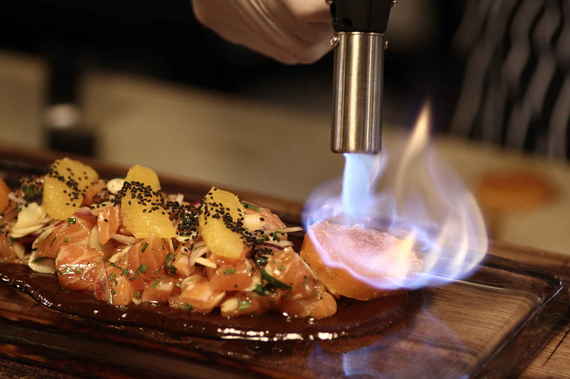 Ceviche de Salmon, Desnuda
New York
Salmon, shaved almonds, Thai chili oil, orange slices, sweet potato, totally badass flames.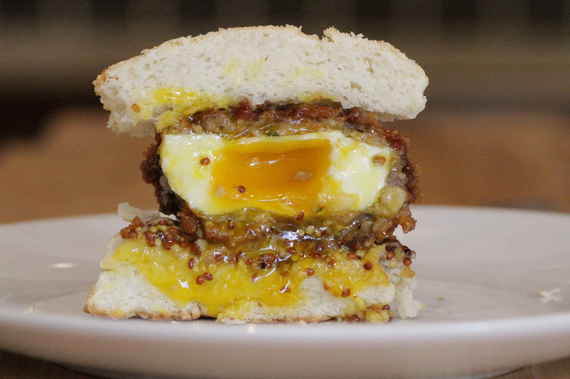 Scotch Egg Biscuit, Empire Biscuit
New York
Biscuit, soft-boiled egg wrapped in sausage and deep fried, whole-grain mustard, cheddar. Scotch egg goes down, down into your belly.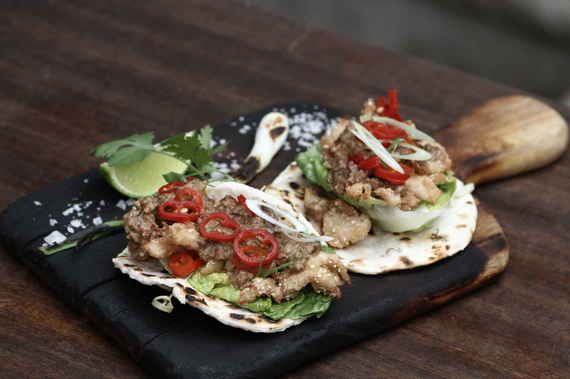 Dirty Pigeon Tacos, Exchange Alley
New York
Deep-fried pigeon, Creole dirty gravy, pickled chilis, lettuce, tortilla. These tacos are just further evidence that most "dirty" things are actually awesome.
This is just scratching the surface of our best food photos, as we've still got ramen, chicken + waffles, sausage biscuits, pork rib tips, and much, much more in the full story on Thrillist.com!