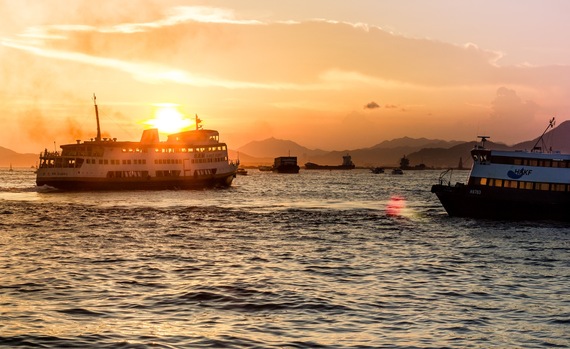 Commuting sucks. Unless it involves a prison sentence, and you're the one getting out. But in general, it usually means gridlocked traffic, sardine-packed subways, and hours of wasted time.
Which is why water commutes are so special. The salty air, the stunning views, the (often) public transportation-level prices -- many ferries can be used as a cheap alternative to pricey tours. Add in the bonus of that smug, "I'm basically a local" feeling (Staten Island Ferry excluded), and you'd be foolish to pay for an organized boat ride.
But which scenic sails are worth seeking out? Here are five of the world's most captivating.
More: The 25 Best Beaches In The World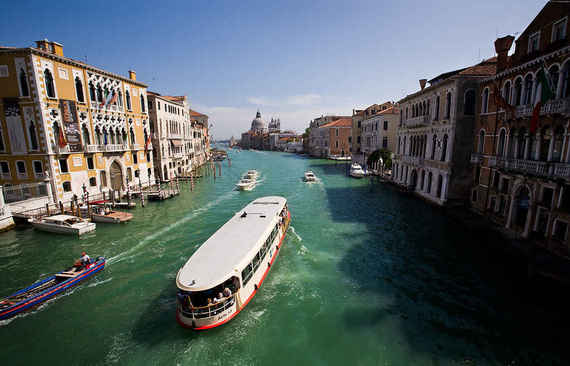 Credit: Flickr user JackSeeds
Linea Uno Vaporetto -- Venice, Italy
Between Piazzale Roma and Lido
Locals wouldn't be caught dead in a gondola, and neither should you. Instead, take the Linea Uno on a vaporetto -- water bus -- and make 20 scenic stops from the Piazzale Roma to the beautiful Lido, a swanky island off the city. You'll enjoy a laid-back tour of the Grand Canal and the beautiful old palaces that flank it, as well as catch a view of St. Marks Square and the Rialto bridge.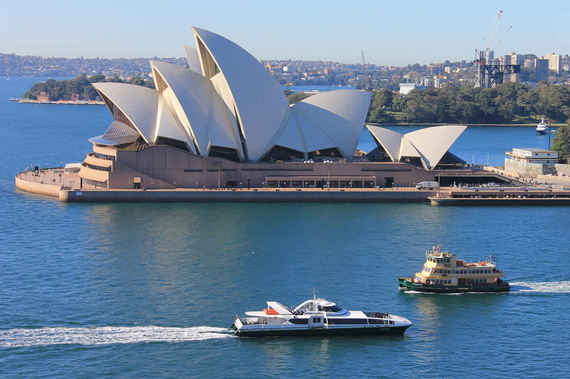 Credit: Flickr user Mertie
Manly Ferry -- Sydney, Australia
Between Sydney and Manly
If you only have time to do one thing in Sydney, this should be it: 30 short minutes will take you through a highlight reel of the city's must-hit sights, including the Sydney Opera House, Harbour Bridge, the Botanical Gardens, and a full view of the downtown skyline. If you're lucky, you may even spot a whale or dolphin frolicking alongside the ferry.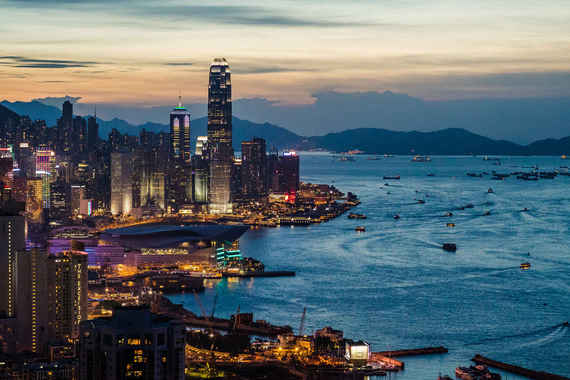 Credit: Flickr user Pasu Au Yeung
Star Ferry -- Hong Kong, China
Between Kowloon Peninsula and Hong Kong Island
Starting in one of the most photographed harbors in the world, Victoria Harbour, Star Ferry has been shuttling locals since 1888. Snag an upper-deck seat for about 28 cents, and you'll enjoy undisturbed views of Hong Kong's epic skyline; travel around 8pm and the boat will stop so passengers can watch Hong Kong's nightly Symphony of Lights show, the world's largest permanent light/sound display complete with lasers, music, and fireworks.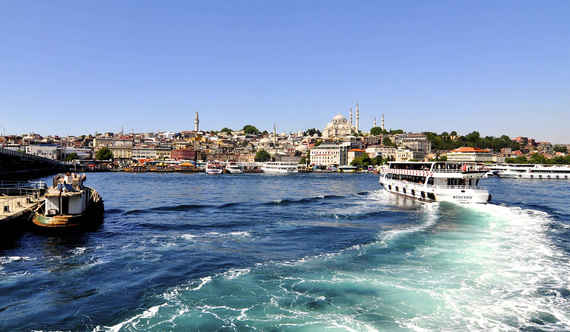 Credit: Flickr user Dan
Golden Horn Ferry -- Istanbul, Turkey
Between Eminonu Quay and Uskudar
It's transcontinental travel minus the jet lag, or air fare: In a mere 20 minutes, you'll cross the Bosphorus from Europe to Asia. Continue along the Golden Horn, and you'll pass domed mosques, the famous Topkapi Palace, the Ottoman shipyard, the church of St Stephen of the Bulgars, and sail underneath the Galata Bridge.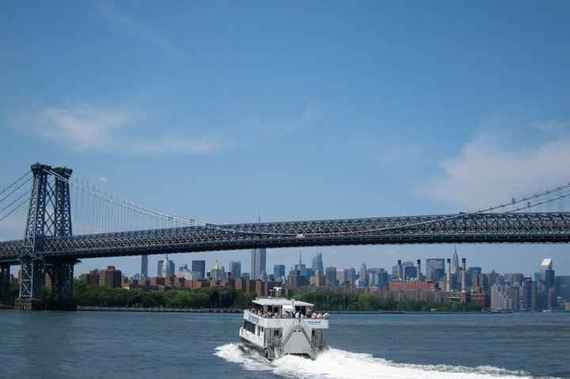 Credit: Facebook user East River Ferry/Ciprian Toma
East River Ferry -- New York City, New York
Between Midtown and the Financial District via Brooklyn
Its tagline isn't "the civilized commute" for nothing. Alongside harried New Yorkers heading to work, you'll pass under the majestic trio of bridges that connect Manhattan and Brooklyn; soak in the Manhattan skyline, historic Jane's Carousel in DUMBO, and both Governor's Island and Lady Liberty in the distance as you sip a cup of Brooklyn Brewery java from the boat's café. Or, you could just turn it into a boat-based bar crawl.
Click here to check out 4 more of the most epic ferry rides in the world!
More from Thrillist:
10 Of The Most Epic Real-Life Vacation Disasters Ever
12 Essential Tips For Vacationing Alone
Follow Thrillist on Twitter: www.twitter.com/Thrillist