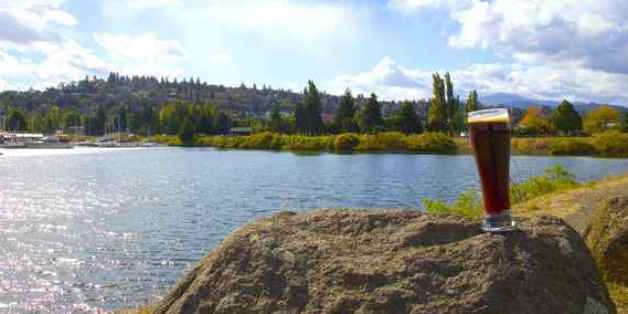 By: Andy Kryza
Portland, Denver, San Diego... blah blah blah. Whenever a discussion of America's best beer cities starts up, people simply trot out the same old cities over and over. And while it's hard to argue against their prowess, oftentimes smaller cities and towns get lost in their shadows.
These nine towns are all making huge steps in the world of brewing, and they're doing it despite fewer than 100,000 people calling them home. Some are relative metropolises in less-populated states. Others are tiny vacation towns most folks haven't even heard of. All are putting forth some serious beer game worthy of your attention... and a visit.
More: The 33 Best Beer Bars In The Country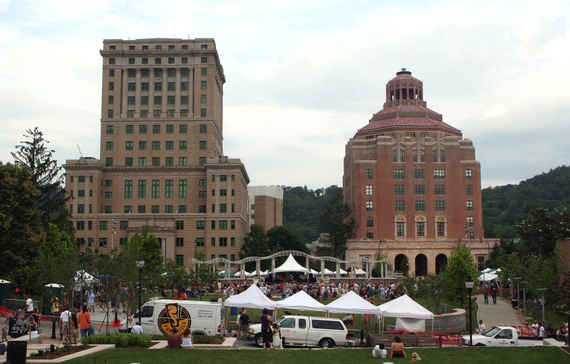 Credit: Flickr/anoldent
Asheville, NC
People in Asheville take their beer as seriously as they take their hula hooping and river lounging: which is to say, very seriously. And like a quietly building String Cheese solo, the town's beer scene has suddenly exploded, leading people to call it Beer City USA, and with damn good reason. Even the home brewers are killing it on the daily, while nearly 20 breweries shell out hundreds of varietals annually, served up at the city's myriad beer bars and, of course, swilled constantly amid the city's thriving music scene. From Asheville Brewing to Burial, Wedge, Wicked Weed, and Altamont, there's something for everyone, chased with a laid-back vibe and paired with a constant soundtrack of bluegrass and the giggles.
Essential beers: Wicked Weed's Freak of Nature Double IPA, Burial's Reaper Tripel, Highland's Asheville Pale Ale
Essential event: The Beer City Festival (May)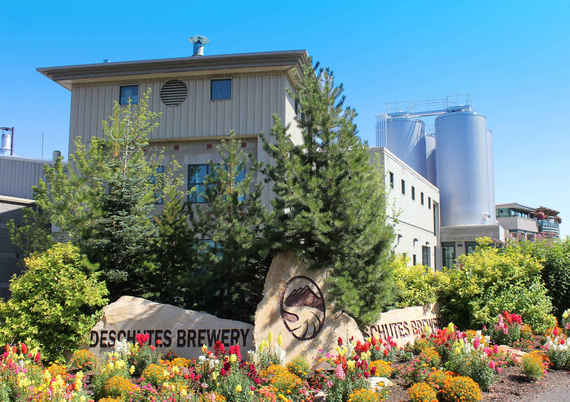 Credit: Flickr/U.S. Department of Agriculture
Bend, OR
Bend's a laid-back Central Oregon city that's long been a destination for outdoor sports, thanks to its ample rafting, skiing, climbing, mountain biking, and fishing locales... all activities that pair well with beer. Thankfully, Bend also has one of the most booming brewing scenes for a small city in the country, and we're not talking small-scale brewers either.
Big dogs like Deschutes, 10 Barrel, and Boneyard all call Bend home, bringing attention to the smaller operations that have turned the place into a beer destination. During the fall, joints like the Crux Fermentation Project brew up some of the best fresh-hop brews in the NW, while Bend Brewing just took a gold at GABF for its Salmonberry Sour. The tiny Rat Hole nanobrewery is constantly evolving its small batches, while some of the joints are changing perceptions of what a brewery can be: the Old St. Francis School brews in a converted Catholic schoolhouse. Finish your beer or a nun might come out of nowhere and whack you in the knuckles.
Essential beers: Deschutes' Black Butte Porter, Boneyard's Suge Knite imperial stout, Crux's Better Off Red
Essential event: The Little Woody Barrel Aged Beer and Whiskey Festival (August)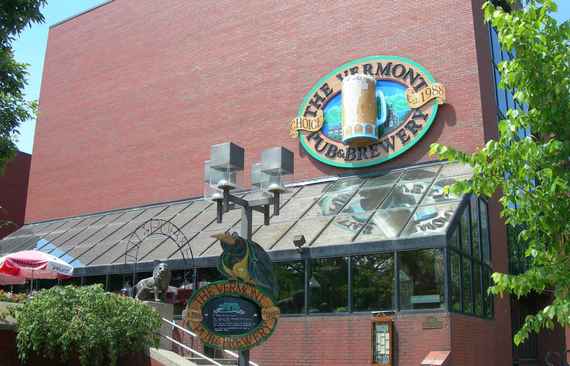 Credit: Flickr/Jimmy Emerson, DVM
Burlington, VT
Vermont may be small, but they're blessed with some of the best breweries in the country (what up, Alchemist?). And in Burlington -- the state's biggest city, which says something considering it's only 42k-deep -- the historic, Rockwellian streets near Lake Champlain flow with beer.
There's roughly one brewery for every 3,800 people, making for a high concentration of great beer from the likes of Infinity, Vermont Pub & Brewery (the state's oldest craft brewer), Three Needs, Magic Hat, and Switchback. And if for some reason the breweries aren't offering up what you crave, hit up the myriad beer bars, including Das Bierhaus, which curates a tap selection of German pours and carefully selected local rarities, like Phish's "Spock's Brain", which hasn't been played since Camden in '03, man.
Essential Beers: Vermont Pub's Burly Irish Ale, Switchback's Slow-Fermented Brown Ale, Zero Gravity's Weed Wacker cream ale
Essential event: The Vermont Brewers Fest (July)
Hood River, OR
Located on the banks of the Mighty Columbia River -- where Lewis & Clark showed up, then got scared away by all the rain -- Hood River is a tiny town of about just over 7,000 at the base of Mt. Hood. But its tiny, idyllic vacation vibe belies a wealth of beers.
The town itself is home to four breweries: the gigantic Full Sail, the iconic Big Horse, and the hugely popular Double Mountain and Pfriem Family Brewers. Add trips to Brian's Pourhouse and the Volcanic Bottle Shoppe and you've got one of the best walking beer tours imaginable. Were that not enough, there are eight more breweries (including Walking Man and the Logsdon Farmhouse) within a 20-minute drive (pro tip: make somebody else drive), plus a wealth of cider-makers located along the area's "Fruit Loop", which is a series of orchards and not toucan bait. So, yeah, Lewis & Clark really pussed out by not staying.
Essential beers: Pfriem Family Brewers' Belgian Strong Dark, Double Mountain IRA, Full Sail Amber, Big Horse's Nightmare Oatmeal Stout
Essential event: The Hood River Hops Fest (Sept)
Head over to Thrillist.com for 4 more small beer cities that are huge in the world brewing!
More from Thrillist:
23 American Beers To Drink Before You Die
Follow Thrillist on Twitter: www.twitter.com/Thrillist