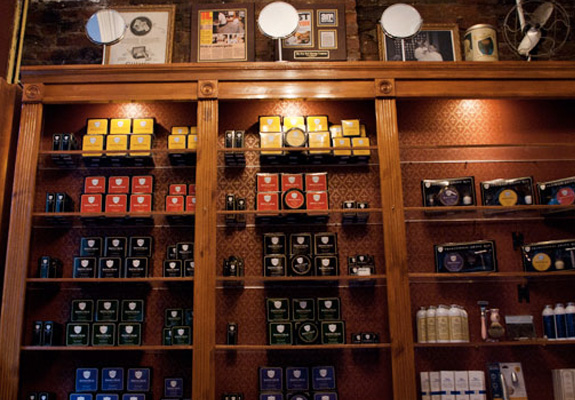 Groom your head, face, and liver with this handsome NY Shaving Co. package: $65 (down from $110) will get you a haircut complete with an Ultimate Shave at the faithfully old-school barbershop, plus a bonus second haircut, your choice of their exquisitely manufactured shaving oil or cream, and finally, a glass of Ron Burgundy's favorite beverage (Scotch - BYO poetry/dog that speaks Kodiak).
While you're seated in one of two antique barber chairs, ask them about their personalized lockers (where they store shaving gear for regular clients), their Preferred Customer Program, and their straight-razor shaving classes, because anyone old enough to have loved Blade should know how to use one.
You're going to look so damn amazing; grab the goods here for you or as a gift while this exclusive promo lasts.