By: Lee Breslouer
It's not debatable: Anthony Bourdain has the best job in the world. He hops around the globe, learning about different cultures through the lens of food and drink. A lot of drink. Did we mention he likes to drink? He's given us plenty of booze-soaked pearls of wisdom from his many years on TV (both No Reservations and Parts Unknown) and in his books (Medium Raw and Kitchen Confidential). These are the ones worth living by, or maybe just tattooing on an inconspicuous part of your body that won't get you in trouble with your mom.
More: You're Drinking Beer Wrong: 7 Reasons Basic Pint Glasses Suck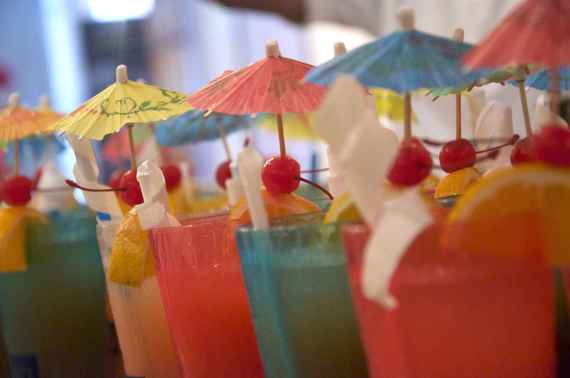 Credit: Flickr/Benjamin Thompson
"This is the dream of all the world. The dream is to live in Granada. You know, work in the morning, have a one-hour nap in the afternoon, and at night go out and have that life. Go out and see your friends and eat tapas and drink red wine and be in a beautiful place."
-- from Anthony Bourdain: Parts Unknown (Spain)
"I managed to reach a depth of self-loathing that usually takes a night of drinking to achieve."
-- after eating a Frito pie on Anthony Bourdain: Parts Unknown (New Mexico)
"Unlicensed hooch from a stranger in a parking lot. Good idea? Yes, of course it is."
-- from Anthony Bourdain: No Reservations (Hudson Valley, NY)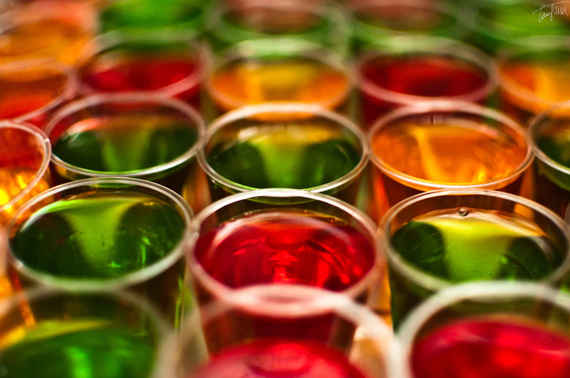 Credit: Flickr/TMAB2003
"They're professionals at this in Russia, so no matter how many Jell-O shots or Jäger shooters you might have downed at college mixers, no matter how good a drinker you might think you are, don't forget that the Russians -- any Russian -- can drink you under the table."
-- excerpted from A Cook's Tour: Global Adventures in Extreme Cuisines
"I believe -- to the best of my recollection, anyway -- that I soon made the classic error of moving from margaritas to actual shots of straight tequila. It does make it easier to meet new people."
-- from Anthony Bourdain: Parts Unknown (New Mexico)
"Even on the Serengeti, it ain't a barbecue if there ain't some kind of beer."
-- from Anthony Bourdain: Parts Unknown (Tanzania)
To read the other 6 quotes from Anthony Bourdain, head over to Thrillist.com!
More from Thrillist:
The Exact Bottle of Booze To Get 6 Types of Dads on Father's Day
Like Thrillist on Facebook: www.facebook.com/Thrillist