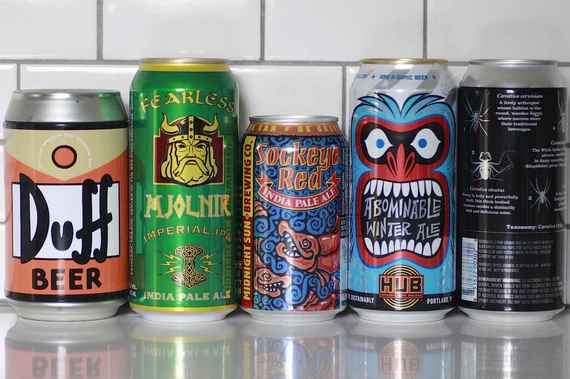 We live in an amazing world where the adult beverages we love -- from craft beer to wine to cocktails -- all come in cans. Thank God, now we can concentrate on the aluminum art that encases our booze. In honor of Beer Can Appreciation Day -- which for some reason is a very real thing -- we've gathered the prettiest cans you'll soon forget you held.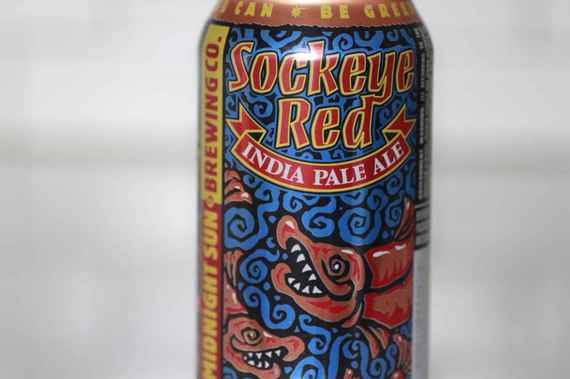 Sockeye Red IPA, Midnight Sun Brewing Co.
This surprisingly light and excessively delicious IPA may have been made in Alaska, but its design could very well be found on the back of a Yakuza enforcer with no pinkies but great taste in beer.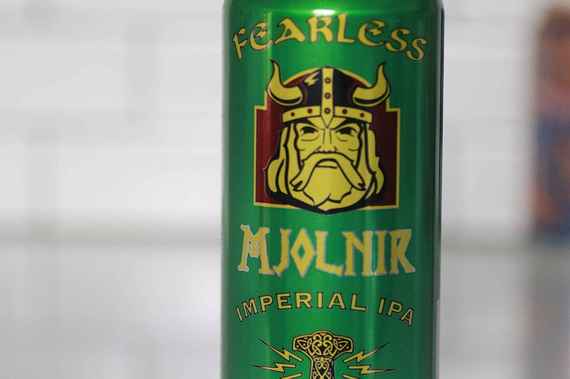 Mjolnir Imperial IPA, Fearless Brewing
Anyone who stayed awake during Thor knows that Mjolnir is the God of Thunder's hammer. And instead of seeing the sequel, they should drink this 8 percent monster outta Oregon.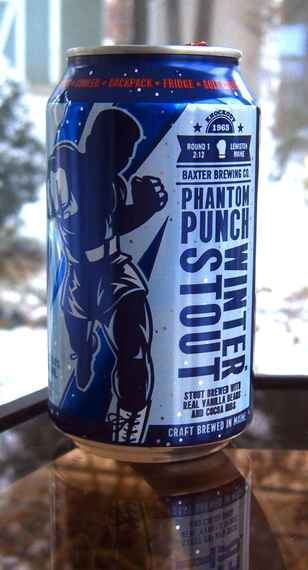 CREDIT: Flickr/Walknboston
Phantom Punch Winter Stout, Baxter Brewing Co.
The package for this Maine brew looks like it could double as a design for an update of Punch-Out!!, but beware: its 6.8 percent ABV'll make fighting Glass Joe seem like going up against Mr. Sandman if you overdo it.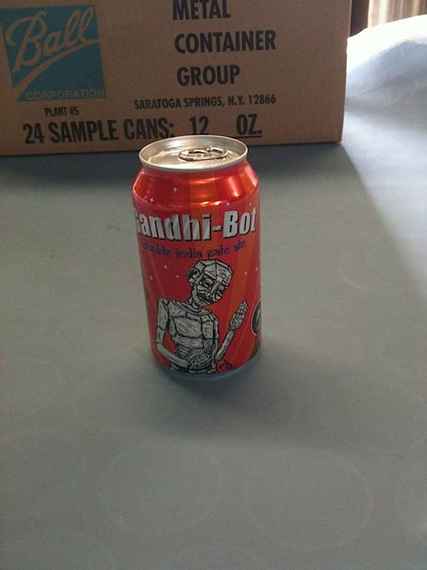 CREDIT: New England Brewing Co
Gandhi-Bot Double IPA, New England Brewing Co.
It's hard to say what inspired this Connecticut company to decorate its cans with an image of a cyborg Mohandas, but we're guessing the 8.8 percent elixir had something to do with it.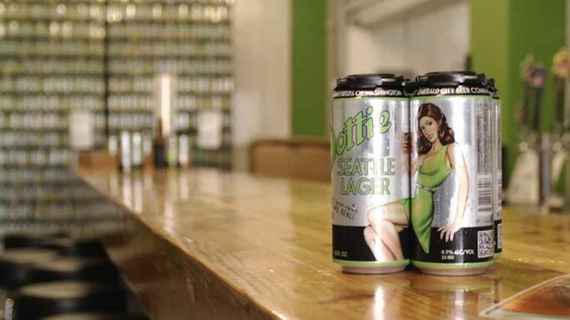 Dottie Seattle Lager, Emerald City Brewing
We're not sure who Dottie is, but she definitely gets hotter with every sip out of these cans, which can be stacked together to give her a centerfold-style portrait. Also, she probably really likes Mudhoney.
See all the beautiful can art in the full story on Thrillist.com!