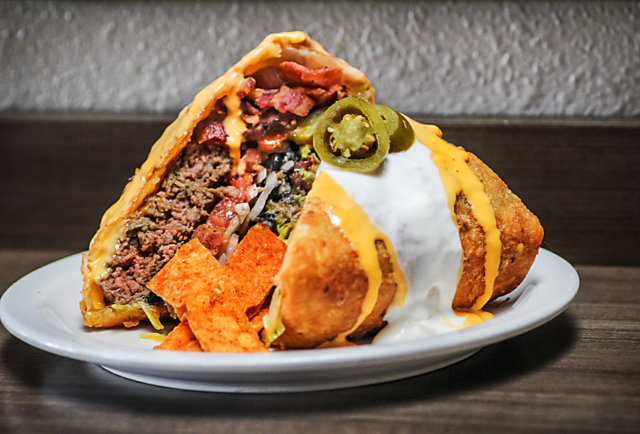 Thanks to a visionary kid from Make-A-Wish who loves nachos (for real), Slater's 50/50 in SoCal is making the wishes of cardiologists everywhere come true by combining two classic bar foods into one crunchy, cheesy, beef- and guacamole-filled, deep-fried shell to create the Supreme Nacho Burger.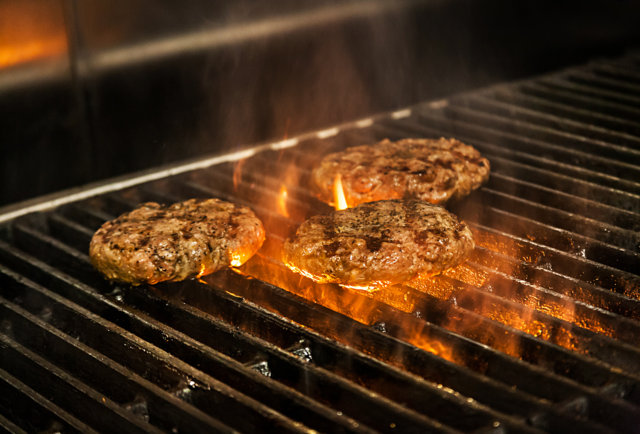 It all starts with the basics: Slater's all-natural beef patty seasoned with taco spices and slapped on the grill. But the journey is far from over.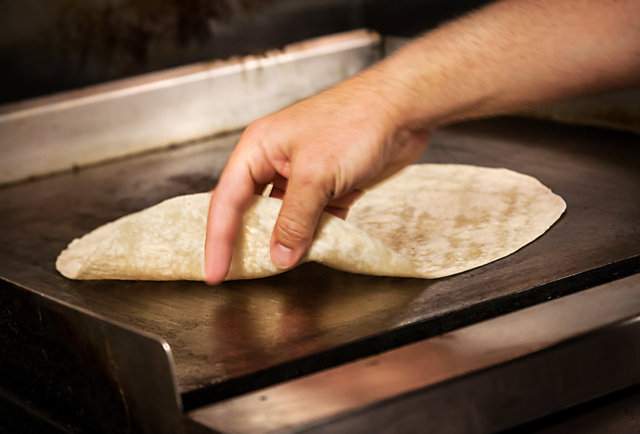 Forgoing the typical bun, all of this nacho burger goodness is wrapped in a warm flour tortilla. For all Taco Bell's "thinking outside the bun," they missed this one.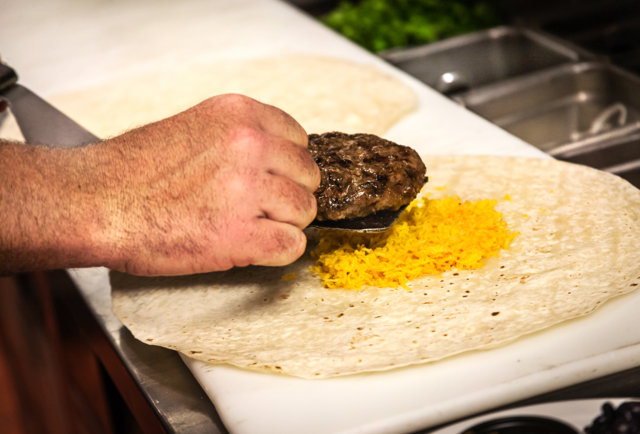 The taco-flavored patty goes on top of a bed of cheddar, much like Demi Moore after Robert Redford paid to have sex with her.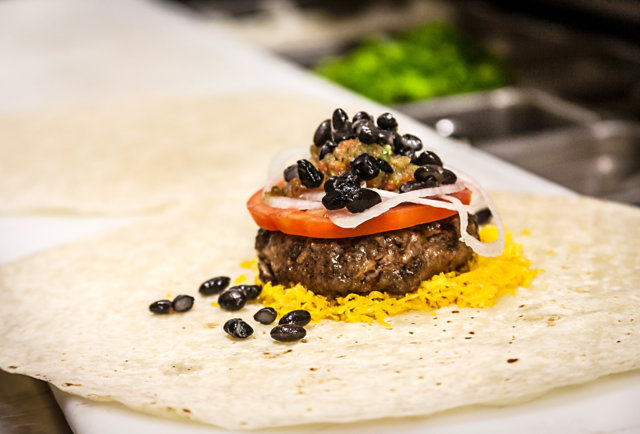 Next comes the obligatory smattering of stuff that might actually be good for you: tomato, onion, black beans, and salsa that're piled on top...
Watch 'em add more ingredients like guac and bacon, and then deep fry this bad boy, on Thrillist.com!