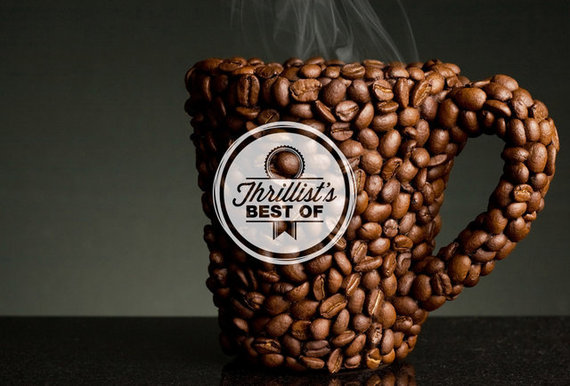 The history of American coffee's broken down into three distinct waves: Folgers in your cup, Starbucks on your block (whose caffeine content is graphed here), and a new crop of artisan roasters building brands based on sustainability, quality, and really, really cute packaging.
So to pick the crema (coffee term, not a typo) of the crop, we pulled together a cast of the nation's most notable coffee writers and shop owners to pick their 11 favorite roasters and tell us why they're so buzzed about them. The illustrious cast includes Bill Walsh (Pure Coffee Blog), Jordan Michelman (Sprudge.com), Brian Jones (Dear Coffee I Love You), Kelly Stewart (Roast Magazine), Chris Cusack (Down House), Sean Henry (Houndstooth), Sarah Allen (Barista Magazine), Joshua McNeilly (Black Black Coffee), and Greg Martin (Urban Bean).
Once the ballots had been cast, we tallied the votes (10 points for #1, 9 for #2...) and ranked the roasters to decide once and for all which brand is The Best Part Of Wakin' Up.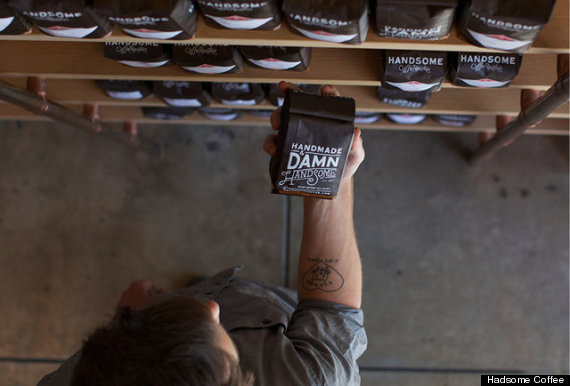 (tie) 10. (19 points) Handsome Coffee Roasters (Los Angeles)
The supreme bean: San Vicente (Honduras)
The scoop: Handsome's warm atmosphere and on-site roasting earned them LA Weekly's 2013 award for best coffee shop. Their good-looking beans are broken down into two categories (comfort and adventure), and ship one day after roasting for the freshest cup possible.
From the judges: "Handsome formed from a team of big names in the world of specialty coffee with lots of experience and knowledge to transfer into something new. They added fresh variety and energy to the LA coffee scene after forming in 2011 and haven't slowed down since." - Brian Jones, Dear Coffee I Love You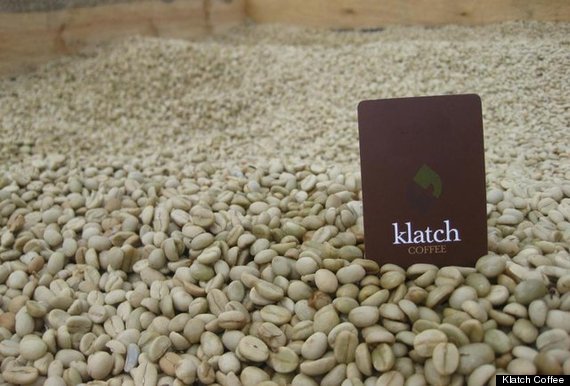 (tie) 10. (19 points) Klatch Coffee (San Dimas, CA)
The supreme bean: Ethiopian Kochere Grade 1
The scoop: The chemical engineer behind Klatch chooses only the top one percent of beans and built his customer base by giving each patron a mug with their name on it.
From the judges: "Aside from the most excellent honor of coming out of San Dimas, CA, Klatch serves up a great cup of coffee that often rates high on the minds of coffee elite. With several great awards and a bubbling staff, Klatch is a wondrous caffeinated asset. Having had them out West and in my home, I've greatly come to appreciate their fine skills." - Bill Walsh, Pure Coffee Blog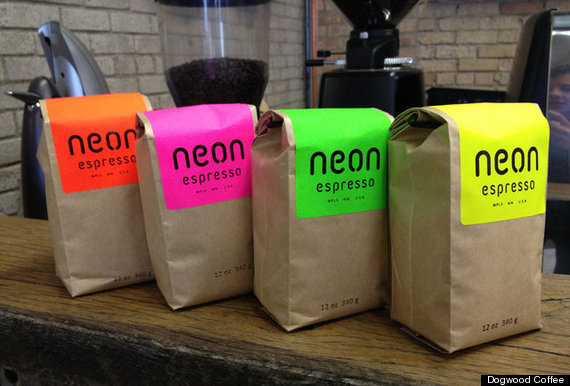 9. (23 points) Dogwood Coffee (Minneapolis)
The supreme bean: Neon Espresso (Costa Rica, El Salvador, Brazil)
The scoop: With a coffee that tastes so bright they recommend wearing BluBlockers while you're brewing it, Dogwood takes their sourcing and roasting seriously, but checks pretentious posturing at the door.
From the judges: "We've been with Dogwood for three years and they continuously excel at roasting, sourcing and deliciousness. Also they have really attractive employees that are also amazing baristas." - Greg Martin, Urban Bean Coffee (Minneapolis)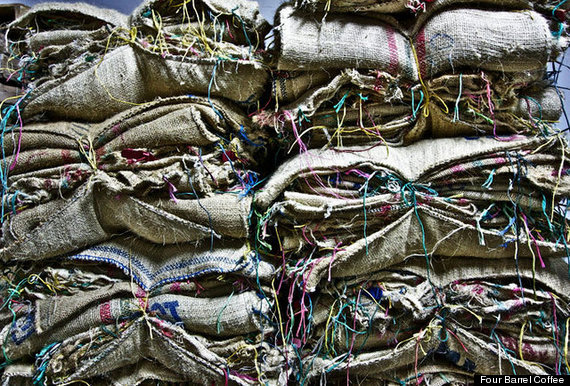 8. (24 points) Four Barrel Coffee (San Francisco)
The supreme bean: El Salvador Montanita Single Origin
The scoop: Neither of this roaster's two coffee shops have Wi-Fi or power outlets, a move aimed to encourage a more social environment/the use of smartphones.
From the judges: "You cannot discount education in coffee, and Four Barrel describes their coffees more thoroughly than any other roaster I've seen, from growing conditions to processing method descriptions to amazing taste descriptions." - Joshua McNeilly, Black Black Coffee (Denver)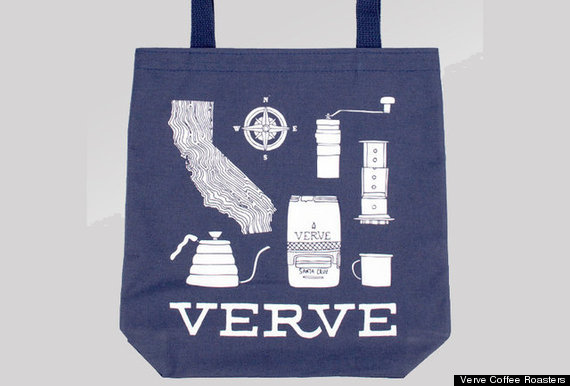 7. (26 points) Verve Coffee Roasters (Santa Cruz)
The supreme bean: Kochere (Ethiopia)
The scoop: Working on a vintage 1965 Probat UG 15 roaster made in Germany (... so the beans always roast on time), Verve's attention to detail earned them the award for best overall roaster at the 2013 Good Food Awards.
From the judges: "A relative newcomer to the specialty coffee scene, Verve is big stuff after a quick six years. Owners Colby Barr and Ryan O'Donovan are persnickety about everything, from buying practices to staff and wholesale training, to demanding nothing but the prettiest build-outs of its cafés and roasteries." - Sarah Allen, Barista Magazine
See what the top coffee roasters in the country are, all in the full story on Thrillist.com!