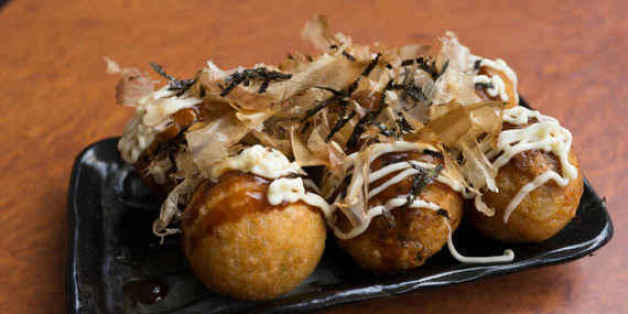 Japan is a diverse land of culinary pleasures, but lately it seems all America cares about are the raw and slurpy parts.
Sushi and ramen aren't the sole culinary delights from the Land of the Rising Sun. So to spotlight some of the culture's lesser-known delicacies, we asked Japanese chefs to offer some recommendations. Here are nine under-the-radar Japanese eats to help break up the spicy tuna and tonkotsu monotony.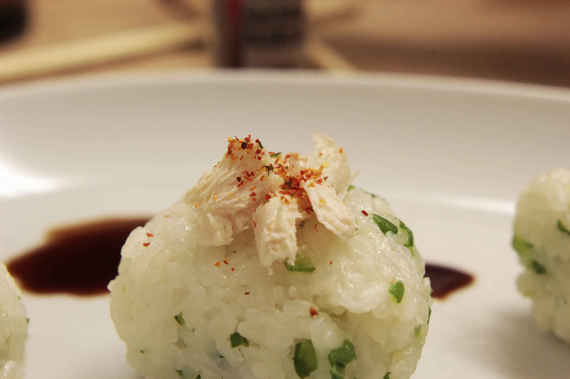 Credit: Flickr/AnnieAnniePancake
ONIGIRI
"One of my favorite lesser-known Japanese snacks would have to be onigiri. Onigiri are seasoned rice balls filled with various foods such as ume, salmon, and boshi flake. I like to stuff them with roasted pork belly and give a quick grill to the rice ball. Fun fact: it is said that onigiri originated when samurai needed a quick snack in the fields during wartime in the 17th century." - Philip Speer, director of culinary operations, Uchi Restaurants (Austin, TX)

JELLYFISH MAKI
"Jellyfish maki is an extremely popular staple in Japan that's easy to find -- and has been since the jellyfish invasion. Despite its widespread popularity in Japan, jellyfish is not something that we often see, eat, hear of, or really know anything about here in America. It has a nice, clean flavor that works well on hand-rolled maki sushi without rice." - Chris Clime, executive chef, PassionFish (Reston, VA)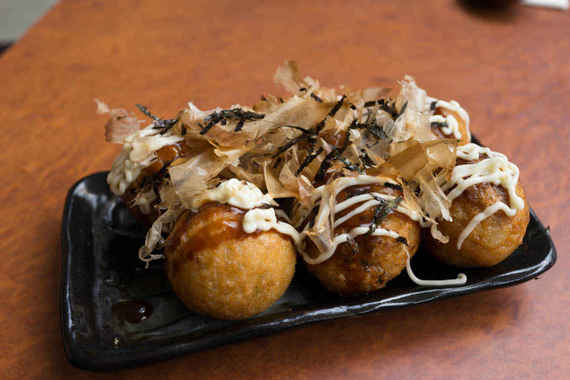 Credit: Flickr/Charles Haynes
TAKOYAKI
"I've always loved takoyaki, when it's prepared correctly. It's made with a batter similar to that of pancakes and contains bits of octopus and green onion. It's usually set into balls using a particular 'takoyaki' pan and then grilled on one side to order." - Kaz Edwards, chef de cuisine, Uchi Houston (Houston, TX)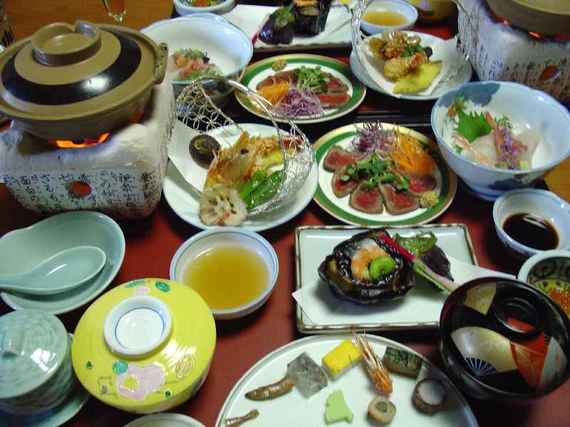 Credit: Flickr/Amanderson2
KAISEKI
"Kaiseki started as a tea ceremony meal and evolved to become the ultimate multi-course Japanese cuisine. Traditionally the details and ingredients of the meal depend on the season. It is not a type of dish, but a certain style that was developed in Kyoto." - Tatsu Aikawa, executive chef/owner, Ramen Tatsu-Ya (Austin, TX)
There's still plenty more Japanese dishes you should be eating beyond sushi and ramen -- and they're all on Thrillist.com!
More from Thrillist:
You're ordering sushi all wrong: 8 tips to make you a sushi expert
Food Pho Pas: Simple Things You're Doing Wrong While Eating Asian Food
Follow Thrillist on Twitter: www.twitter.com/Thrillist