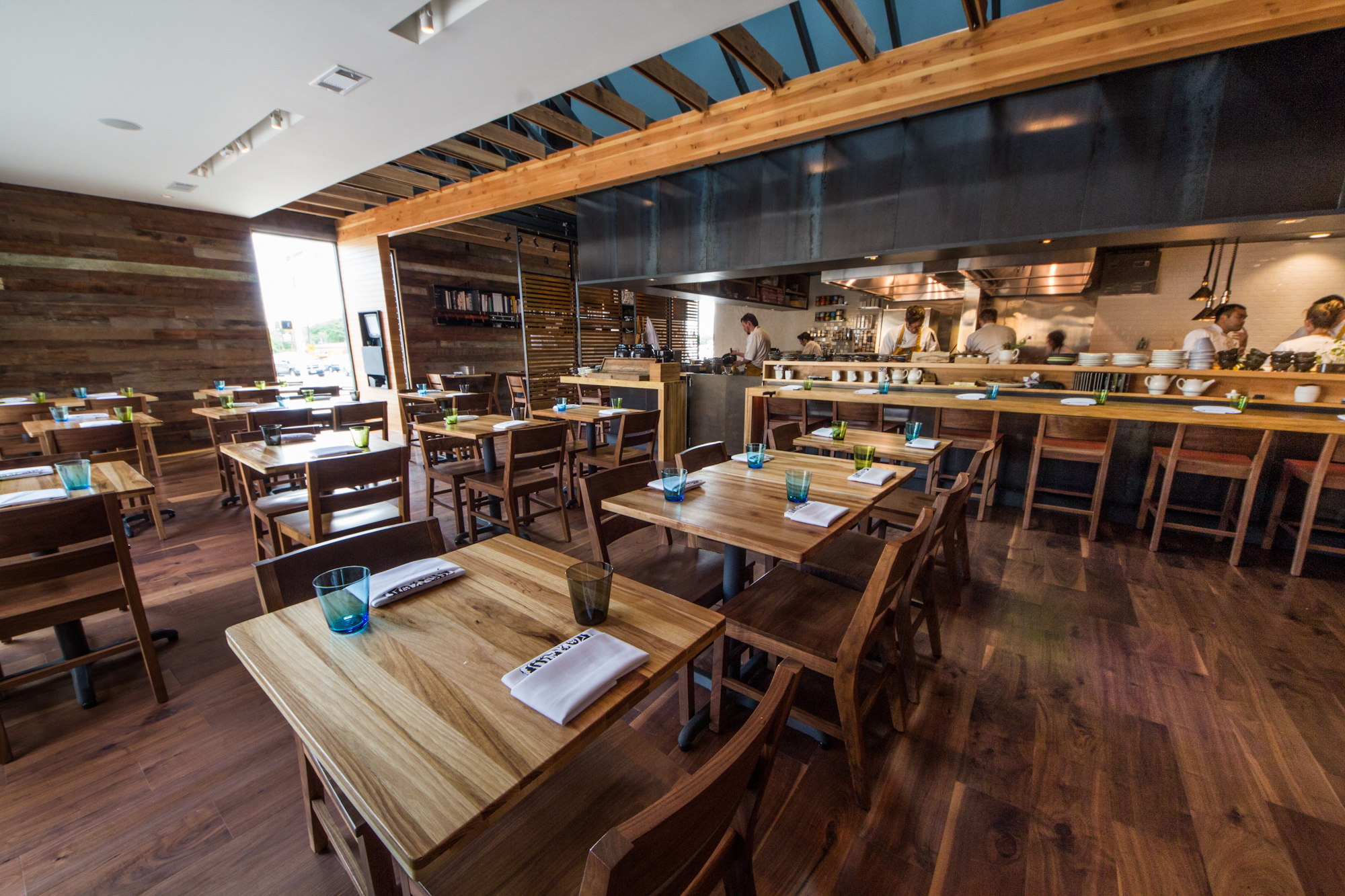 Top Chef Paul Qui's formidable Austin eating empire is now significantly formidable...er with the opening of his East Austin flagship, Qui, the first solo project from the James Beard winner and the first upscale dining establishment in a zone that's more known for Lone Stars than star chefs.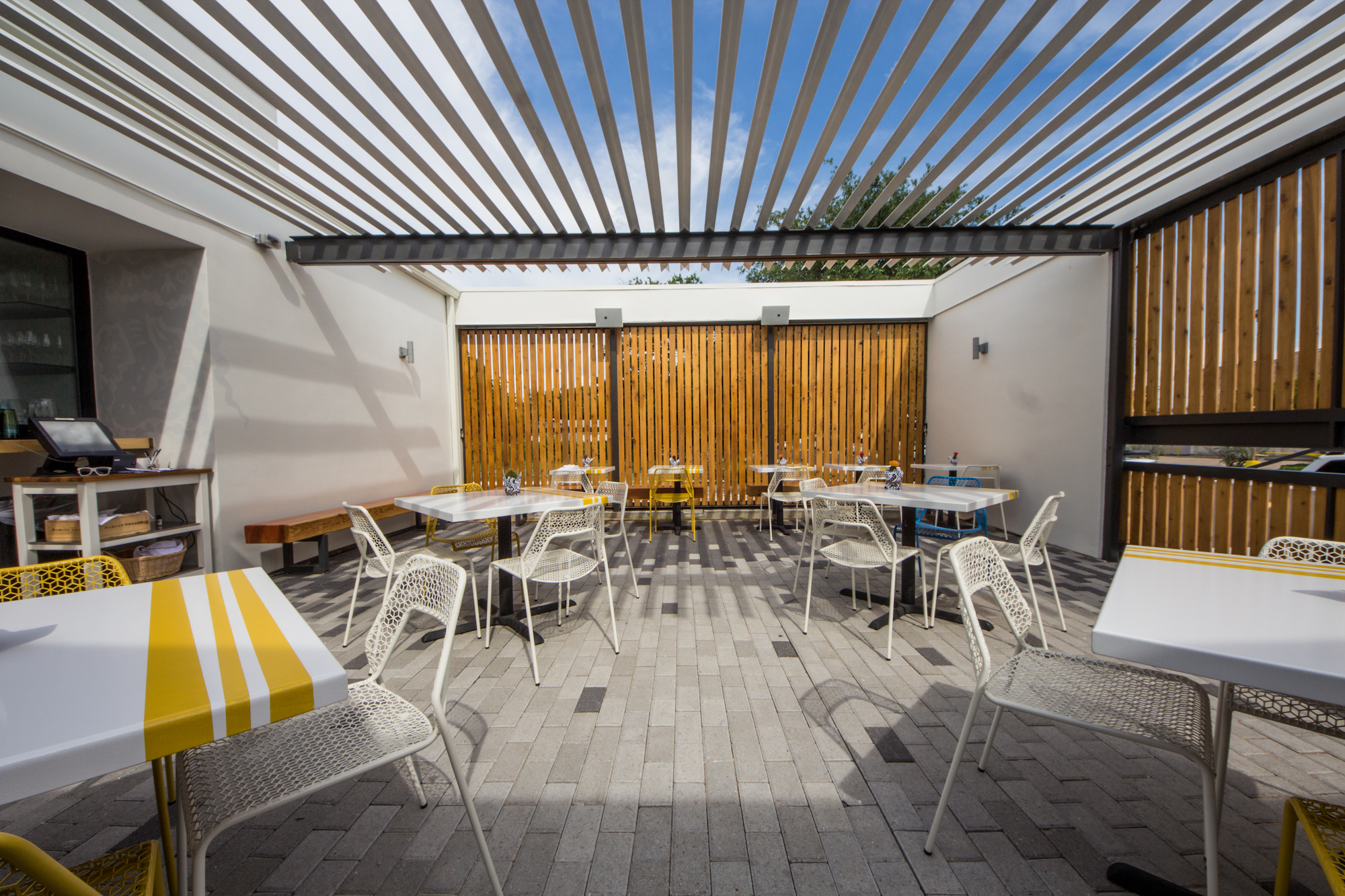 This is their patio. Like a majority of the girls at The Yellow Rose, it has no top.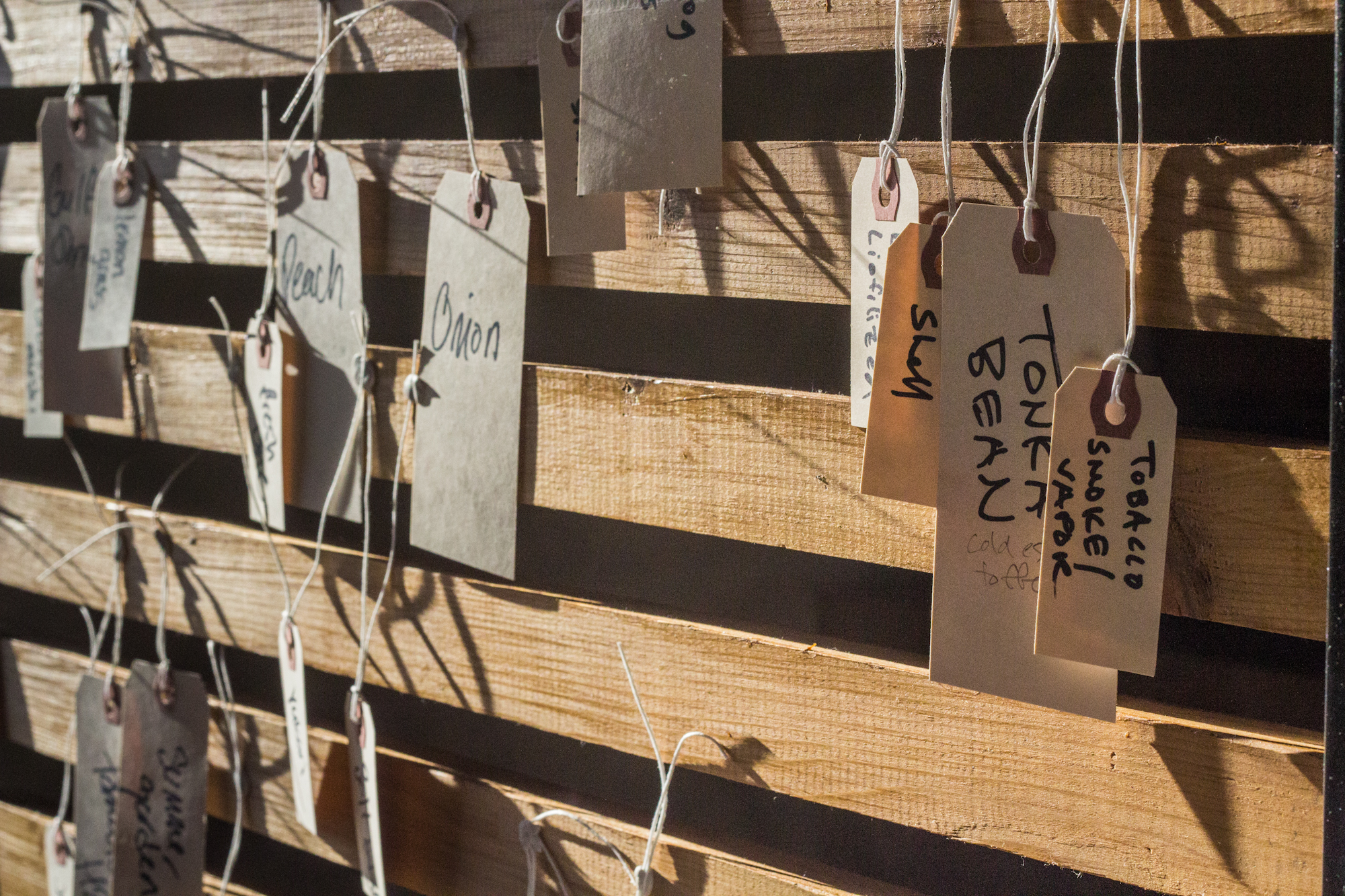 This is pretty cool: they've got an inspiration board hanging on the sliding doors to the private dining area that's tagged with ideas for (addicting?) new dishes.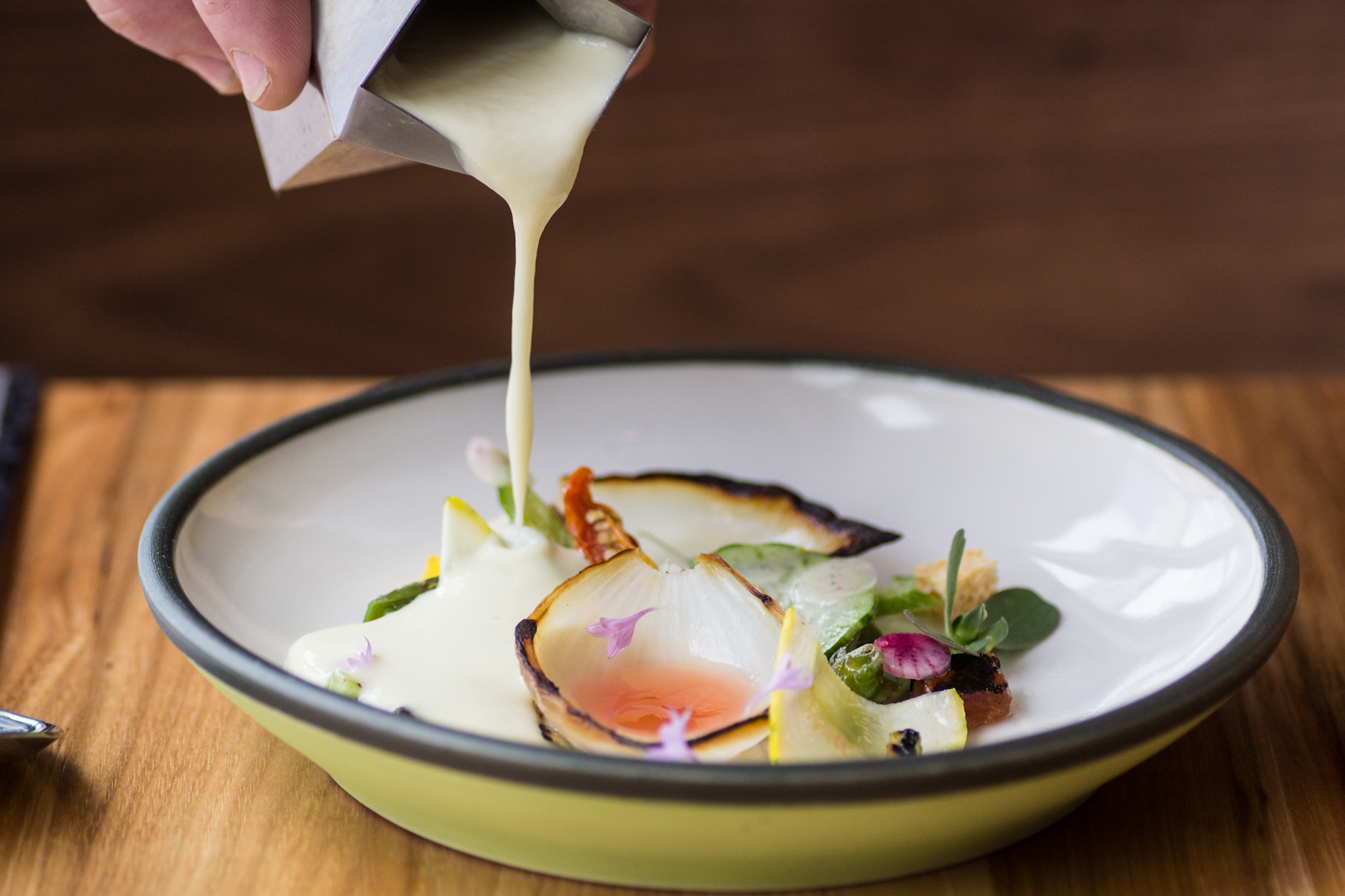 Dishes that make it from the board to your plate include this ode to the pioneer of "tweezer cuisine" (Michel Bras), a meticulously plated array of seasonal veggies doused in chilled garlic dashi, with flavor-bursting bonuses like a shallot boat filled with strawberry vinegar fermented in-house.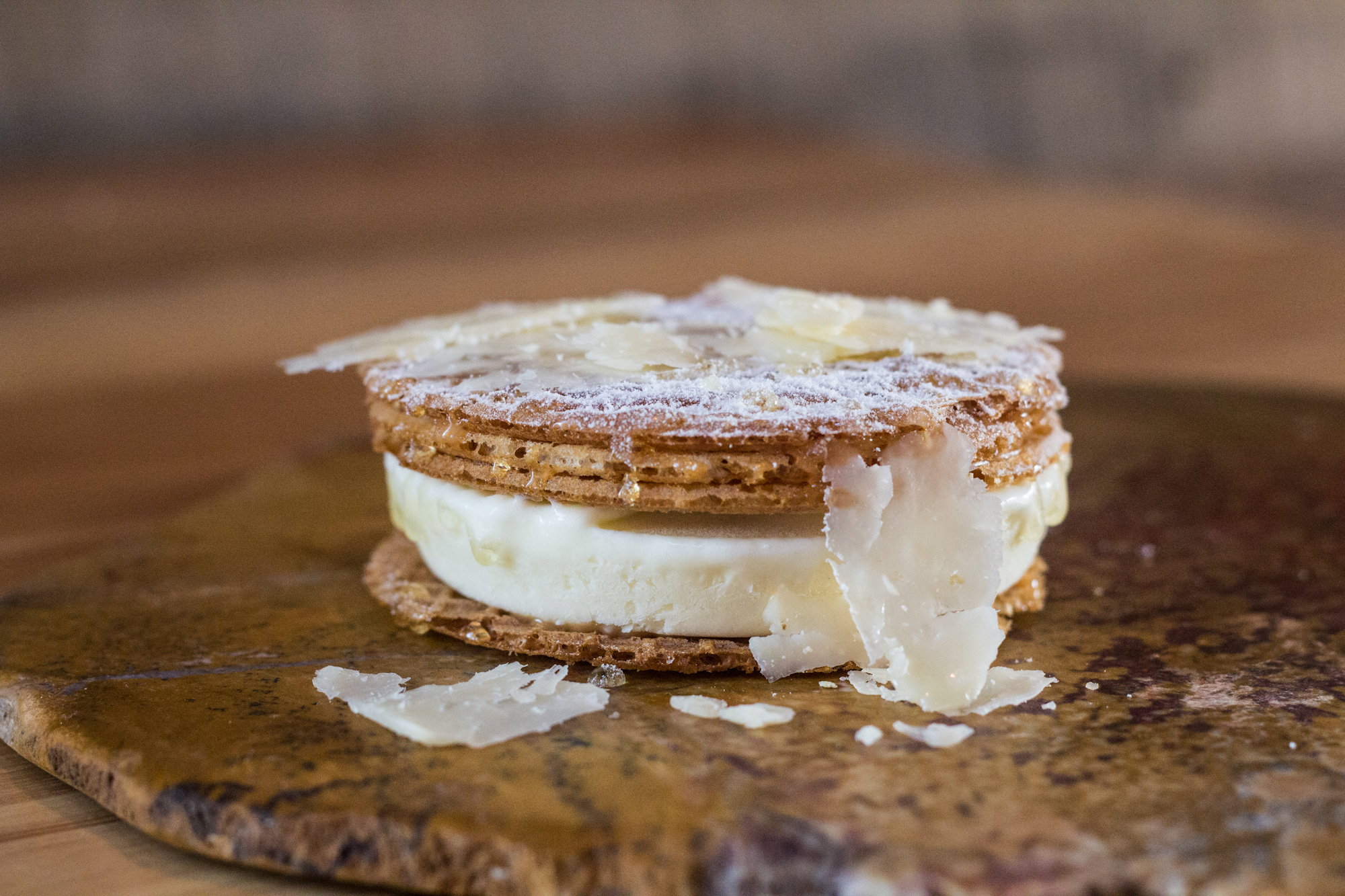 Qui's taken the ice cream sandwich to new vertigo-inducing heights by loading up crispy waffles with honey and Cabot Clothbound cheddar.
And to see photos of the whole damn menu (including rabbit 7 ways and urchin street corn), check out the full story at Thrillist.com.