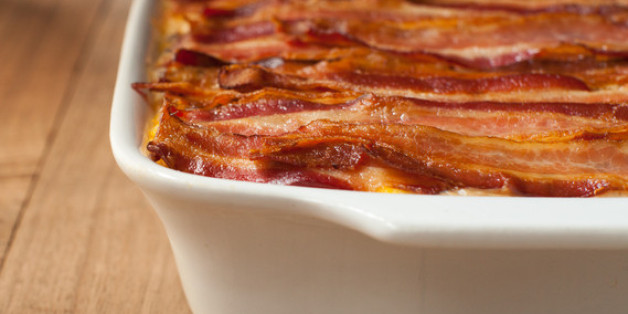 I don't think I fully comprehended the meaning of "stick to your ribs" until I had myself a hearty slice of this breakfast lasagna. The meal took every ounce of energy in me to digest. Aside from the organs that kept me breathing, all other systems shut down. Also it stuck to my ribs.
Just about every fat-laden breakfast favorite is in here: maple-soaked pancakes (which take the place of the noodles), sausage gravy, crisp bacon, LOTS of syrup, and cheesy scrambled eggs. Although the layers get pretty muddled once baked, you can distinctly taste each in every creamy bite. Note: it's recommended that you don't stop taking bites.
This lasagna is not recommended if you've got somewhere to be or something to do, unless that something is "eating more breakfast lasagna".
Wanna make this beauty for brunch this weekend? Check out the recipe at Thrillist.com!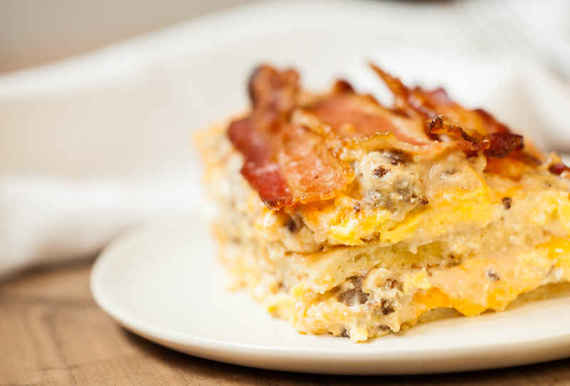 More from Thrillist:
The world's best breakfast: which country's morning meal is tops?
6 things you should absolutely not eat while hungover
Follow Thrillist on Twitter: www.twitter.com/Thrillist