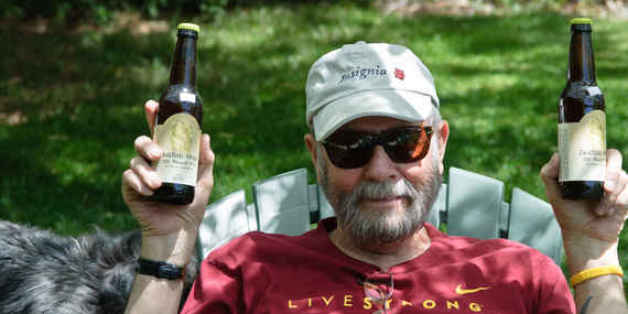 Dads usually have a few things in common: They crack awful/awesome jokes, wear Life is Good merch, and can generally be dropped off at any Brookstone in America and be distracted for a few hours. But every Dad is wonderfully different in their choice of drink -- some are beer guys, some love mispronouncing wine varieties, some do shots, and some eschew booze altogether. With the world's myriad dads in mind, we polled some of the nation's top chefs and bartenders to see what their dads prefer over anything else. Cellphone holsters excluded, of course.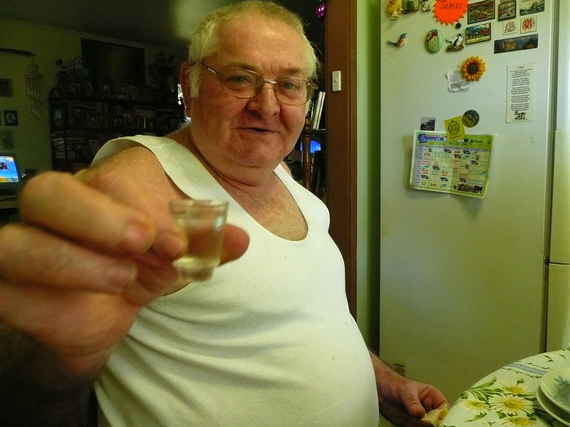 CREDIT: Flickr/Teresaaaa
"I was very lucky. My parents -- especially my dad -- loved his wines. Still does. His favorites are still the premiere French Bordeaux wines. Margaux is probably his all-time favorite. He's also a Francophile. He loves the routine and the way the French live; you take time when you eat. Enjoy. Of course, you have a couple of glasses of wine -- you've got to live. He still has some beautiful wines in Palo Alto when I visit. Some are going bad because he's been holding them for so long. A long time ago, I remember him drinking scotch, but that quickly went to wine, because that's a beverage you drink with food." -- Ming Tsai, executive chef at Blue Ginger, Blue Dragon
"Dad loves 'tsokolate tablea' -- it's traditional Filipino hot chocolate, made from single-origin pure cacao beans from regions in the Philippines, that are dried, roasted, and ground, then formed into tablets or discs. It is a heavenly, rich, thick bittersweet chocolate drink, worthy of celebration every single time it finds itself in Dad's mug. My dad doesn't drink alcohol. And this is more interesting than Coca-Cola." -- Ria Neri, Cicerone at Bangers & Lace
"My dad's favorite drink is the King of Beers: Budweiser. I have vivid memories of getting my dad beers from the fridge during a Chicago Cubs game, a Bears game, a Bulls game. Ice cold, easy drinking -- it's a memory of great times with my old man." -- Dale Talde, executive chef at TALDE, Pork Slope, Thistle Hill Tavern
More: What your beer says about you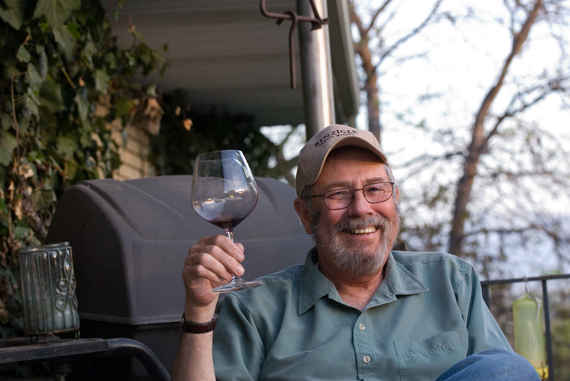 CREDIT: Flickr/Don Lavange
"I come from a long line of bourbon drinkers. My grandfather on my father's side drank Three Feathers -- neat. My father drank Wild Turkey while I was growing up, but has switched to Blanton's these days -- neat. I usually go for a Grand-Dad, sometimes Old Grand-Dad, and on a good day Pappy Van Winkle (my Grand-Dad of choice) -- neat, of course." -- Andrew Zimmerman, executive chef at Sepia
"My dad was not a big drinker... apparently this trait skips generations or something. When he did drink, it was usually a beer, a rum & Coke, or a gin & tonic. The reason I know this is because while nursing his single drink, he would constantly name drop the drink... like anyone cared. We could be talking about Millard Fillmore's inaugural address and somehow he'd work his single gin & tonic into the conversation." -- Justin Warner, chef at Do or Dine
We've still got chefs like Brian Malarkey, Graham Elliot, and many more talking about the booze their dads love -- all on Thrillist.com!
More from Thrillist:
6 things you should absolutely not eat while hungover
What Your Cocktail Says About You
Follow Thrillist on Twitter: www.twitter.com/Thrillist