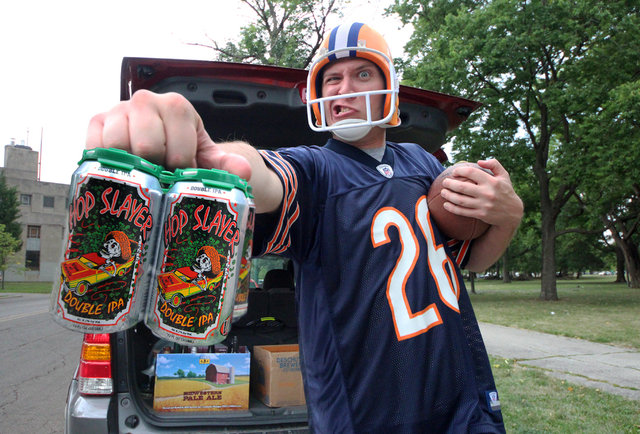 Everyone loves tailgating just as much as they dislike carrying heavy things. So when you're purchasing beer for that next tailgate, why don't you skip over the 30-pack you were looking at and instead reach for these outstanding higher-ABV options available in cans for easy transportation and cooler stacking. You'll have to carry less, you'll drink better, and you'll feel the effects much faster. That's a win-win-win, a.k.a., three more wins than Jets fans are likely to see this season. HEY-O!
Availability on these will vary depending on your location, but if you see them, snap them up. Have a favorite you don't see? Let us know in the comments.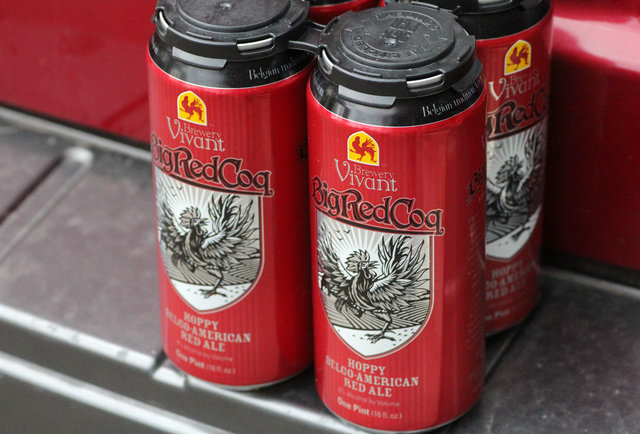 Big Red Coq, Brewery Vivant:
Not just a condition for which you should probably seek medical attention, this "Hoppy Belgo-American Red Ale" started out as an experimental offering from the fast-rising Grand Rapids brewery, only to become a mainstay. They recommend pairing it with grilled meats (awesome!), cheddar cheese (yep!), and tropical fruits (umm, fine, why not?).
ABV: 6.5%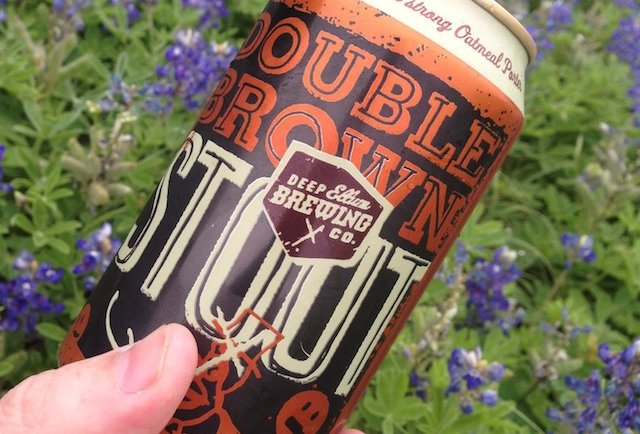 Double Brown Stout, Deep Ellum Brewing:
Technically a Baltic Porter if you wanna get picky about it, this Texan brew forgoes the more typical ale yeast for lager, whose "cleaner fermentation profile allows the malt and hop flavors to do the talking". With a hint of sweetness from blackstrap molasses augmenting said flavors, you may drink enough that you won't be doing any talking.
ABV: 7%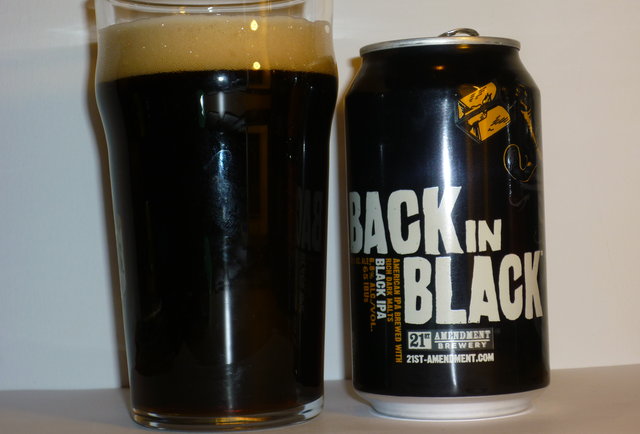 CREDIT: Brew York City
Back in Black, 21st Amendment:
Though the name may give this NorCal brew an obvious home in Raider Nation (which will likely need to drink as much as ever this season. Huzzah, Matt Flynn!!), this dark, malty IPA (a Black IPA, if you will!) actually takes its inspiration from Paul Revere's midnight ride. Patriotism!
ABV: 6.8%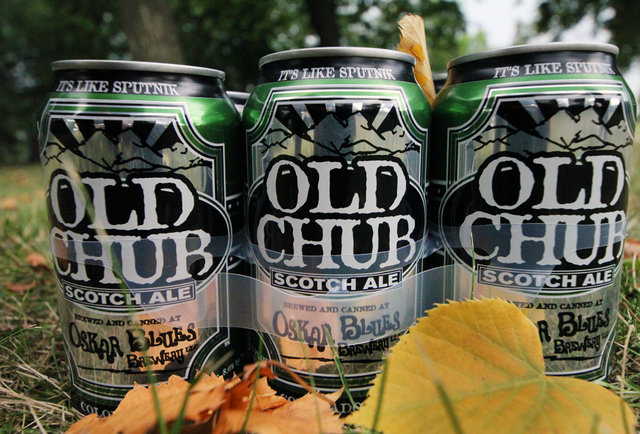 Old Chub, Oskar Blues:
As some of the OG's of the craft canning movement, OB has a deep bench of year-round offerings that'd acquit themselves well at any tailgate (Gubna and Ten FIDY actually pack a little more punch with ABVs over 10). But this Scotch ale's combination of bold flavor and effortless drinkability, not to mention geriatric boner joke possibilities, makes it a fine choice.
ABV: 8%
We've got plenty more boozy tailgating options from some of the nation's best craft breweries, and they're all in the full story on Thrillist.com!