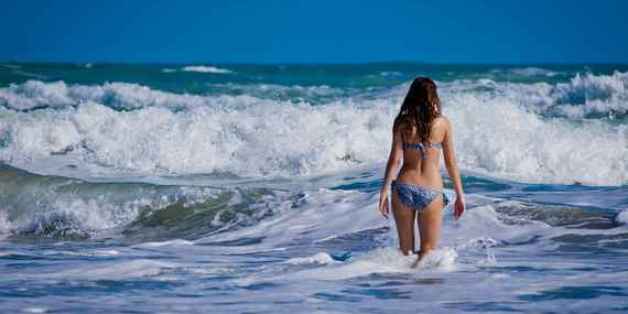 By: Matt Meltzer
Florida does a lot of things wrong. We can't vote. We beat people with lizards. We have alligators in our swimming pools, politicians in our public bathrooms, and an entire Twitter account devoted to stupid things our male citizens do. And yet we just passed New York to become the third-most populous state in America. Why?
Look out the window... if it's anything other than sunny and 80 degrees, you probably wish you were in Florida right now. Alligators and all. And what is there to do in Florida if you're not standing in line to vote or being beaten with reptiles? Go to the beach, of course. And in planning your next Florida fling, here are the 15 most popular beaches in Florida, ranked just for you.
More: The 18 Best US Beaches Where You Can Drink (Legally)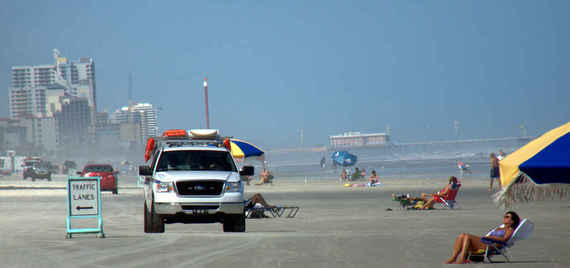 Credit: Flickr/kismihok
15. Daytona Beach
This once mighty Spring Break spot is now a biker bar haven, where needles and bottles are as common on the beach as the cars that still drive on it just north in Ormond. Scenic and relaxing? Sure. A place you don't want to be after the sun goes down? Absolutely. The best thing about Daytona now is its proximity to St. Augustine and surfing at Crescent Beach.
Where you're staying: Hyatt Place at Daytona Beach, quite possibly the only hotel in Daytona where you can ensure used condoms won't be in your shower. At least it's on the ocean.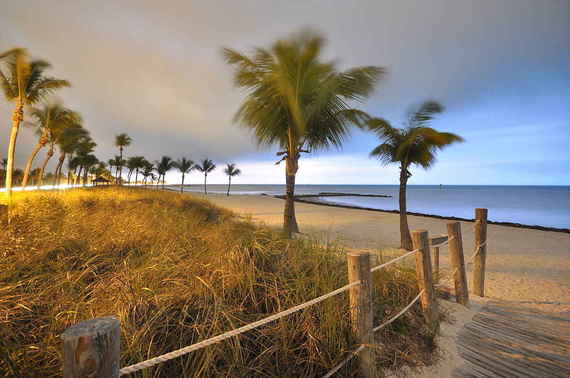 Credit: Wikimedia Commons
14. Key West
The Beach Boys really didn't do anyone any favors by making the Florida Keys sound like the ultimate sub-tropical beach town. Because aside from Bahia Honda on the Overseas Highway, the beaches in the Keys aren't much past four feet of sand, sea kelp and washed up driftwood. Key West is no exception with Smathers Beach, a narrow strip of sand that's packed with people during tourist season, and packed with litter the rest of the time.
Where you're staying: Casa Marina Resort. This historic 1920s hotel is a Waldorf Astoria property with a 1,100-ft private beach, and is within walking distance from Duval.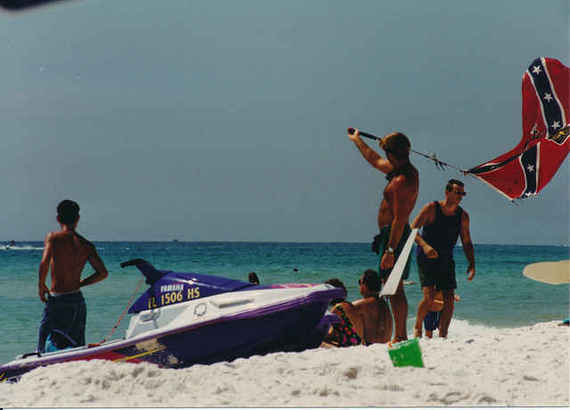 Credit: Flickr/Hotlanta Voyeur
13. Panama City Beach
Panama City Beach is home to the two greatest tests of endurance in Florida: The Florida Ironman race in November, which involves a 2.4mi swim, 112mi bike ride and 26.2mi marathon; and Spring Break, which involves five straight days of funneling cheap beer in between on-sand beer pong and wet T-shirt contests. The beach itself is beautiful, with pristine white sand leading out to lake-like turquoise water. But the capital of the Redneck Riviera can skew a little on the trashy side.
Where you're staying: Legacy by the Sea. It's a little removed from the "main drag" in PCB, but this beach-adjacent spot has upscale rooms -- by Panama City standards anyway -- and vastly cheaper rates.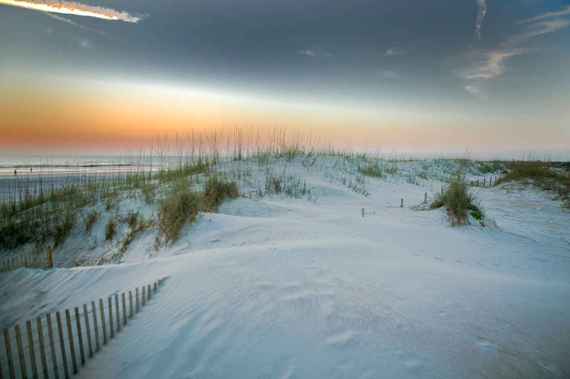 Credit: Visit Jacksonville
12. Jacksonville Beach
No, seriously. Jax doesn't suck nearly as bad as you think. Sure, it's the butt of every miserable city joke that doesn't involve the rust belt, but the beaches might be Jacksonville's most underrated feature. The water is the coldest of any beach in Florida, but the underdeveloped coastline gives it a remote, pleasant quality that you can enjoy from about March through November, and the developed part of Jax Beach has the best nightlife in America's largest city. By land mass.
Where you're staying: Holiday Inn Express. You might laugh, but this might be the most modern hotel in the Express line, a brightly-lit W clone that, at the very least, will leave you feeling like you could coach the Jaguars.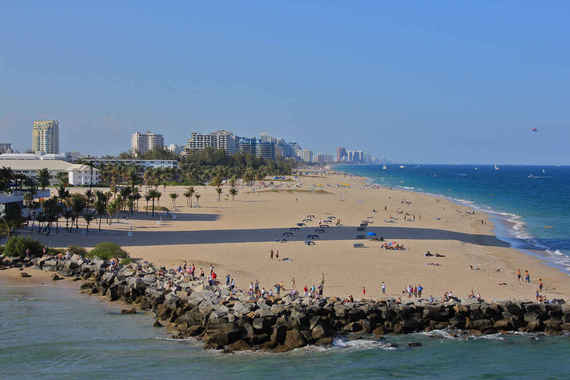 Credit: Flickr/navin75
11. Fort Lauderdale Beach
If you were rating beaches solely on Spring Break, and it was 1987, you'd see Lauderdale Beach ranked a lot higher. But you'd also be reading this on a Commodore 64. As the city ushered out SB, it also ushered out most of the fun that came along with it, and now what's left is a narrow strand of beach backed by bars full of people who came here for Spring Break 1987 and still can't figure out where the rest of their group went. Need proof? That bar where Richie Incognito went all Richie Incognito on a pool table is one of them. Another one is owned by the MILF Hunter.
Where you're staying: Harbor Beach Marriott. It's right on the water, and not only boasts Nina Compton's new-ish joint 3030 Ocean, but also a pool bar (Sea Level 0) that, after the pool closes, serves the best seafood in Fort Lauderdale.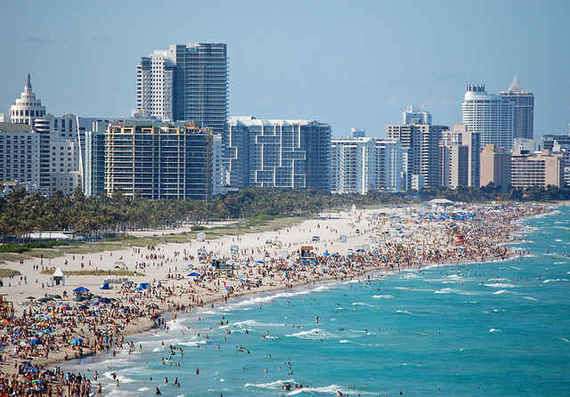 Credit: Flickr/b3zrk
10. Miami Beach
South Beach might be the sexiest neighborhood in America, but as a beach, it leaves a lot to be desired. This is what happens when you try to turn what was once a bunch of marsh barrier islands into a tropical resort city by dredging crushed seashells from the bottom of the ocean, importing sand from the Middle East, and dumping it on the seashore. The sand is coarse, the beach is full of tourists and inconsiderate, loud locals, and parking is impossible. If you came to the beach to party, it's great. If you came to do anything else, well, Key Biscayne isn't far away.
Where you're staying: Stanton South Beach. Located right on the water in the much-quieter South of Fifth section of South Beach, this newly renovated gem might be the only place in SoBe that let's you stay right on the sand while also getting sleep.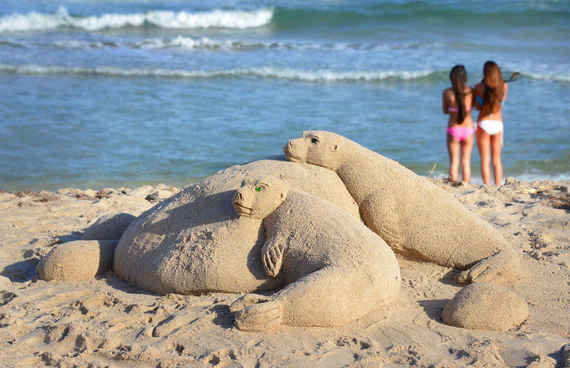 Credit: Flickr/Visit Florida Editor
9. Delray Beach
Not so long ago, you only heard the words "Delray Beach" and "hip" in the same sentence if that sentence also included the word "replacement." But times have changed, and the once-geriatric Delray has become the Best Small Town in America, with a tranquil, coarse-sand beach that's hidden from the strip of beach bars along Ocean Blvd. and Atlantic Ave. behind shrubs. That means you can get the sensation of a secluded beach while being only a few yards from the bars. And the annual St. Patrick's Day parade is the best in the state.
Where you're staying: The Seagate Hotel and Spa. Delray's top resort specializes in golfers' vacations, but still sits right on Atlantic Ave. in the heart of thriving downtown Delray.
Planning your next Florida vacation? Head to Thrillist.com for the top 8 most popular beaches in the Sunshine State to catch some rays!
More from Thrillist:
The World's 10 Best Nude Beaches
5 of the World's Best Beach Bars
Follow Thrillist on Twitter: www.twitter.com/Thrillist