Getting a dude a gift can be hard, so save everyone else the hassle and just grab these "presents" for yourself. For even more ideas go check out Thrillist Gifting HQ.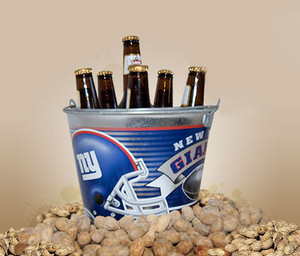 Buckets: Beer Bouquet
877.749.2337
These guy-friendly "bouquets" are the brainchild of an NYC graphic designer, who'll work up a bucket with the team logo of your choosing (NCAA, NFL, NASCAR...), then stuff it with your preferred six-pack, a bottle opener, an also-logo'd koozie, and a bag of NC's "finest" peanuts, so have fun hanging with Yancey Pigpen.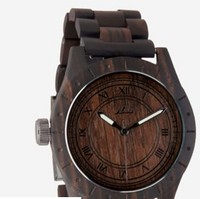 It's Time: New Flud Watches
The freshest seasonal offerings from the funky watch concern include new designs like the Rivington, with its analog face set inside a stainless steel case and framed by a glossy bezel, plus new colorways/materials for old joints like an all-oak version of the Roman numeral'd Big Ben, which unlike the QB never makes it to XXX.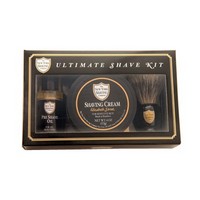 Close Shave: NY Shaving Company Creams
202B Elizabeth St, btwn Prince and Spring St; Nolita; 212.334.9495
Just launched online, the Nolita staple's proprietary shave creams took two years of R&D to perfect, and come in five all-natural "rare and exquisite essences", from the sandalwood-y Elizabeth Street, to the zesty Lemon, to the aftershave-esque Old St. Patrick's, so for once getting faced by St. Patrick's won't end up with you "beating your snake out of Ireland".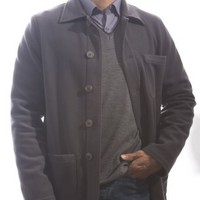 Lookin' Good: Sean Boutique Winter Gear
199 Prince St, btwn MacDougal and Sullivan St; Soho; 212.598.5980
The newest duds from this classic Euro-steezed boutique include seasonal body warmers like a preppy zip-and-button-front nylon parka, soft-as-cashmere cotton/fleece zip hoodies (charcoal, brown, navy, or black), and a bevy of brightly colored wool scarves with frayed edges, though you'd be stressed too if Bono was stealing all your attention.