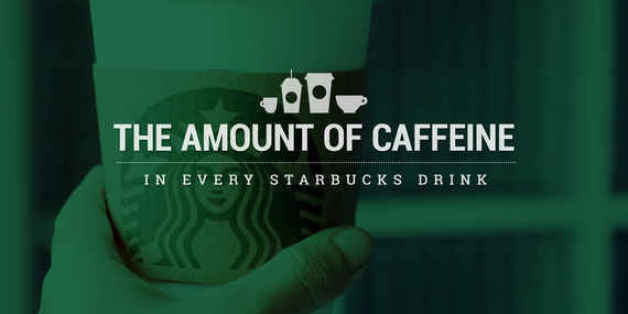 Sure, Starbucks has you covered if you need a Pumpkin Spice Latte, a Frappuccino, or a place to use the bathroom after you have a Pumpkin Spice Latte and a Frappuccino. But what Starbucks customers really need is a caffeine fix.
And since Starbucks' menu is rapidly expanding, we put together this handy chart to help you keep track of how much caffeine is in every Grande-sized Starbucks drink. When you're looking at it, keep in mind that the Mayo Clinic says 400mgs of caffeine per day is safe. For reference, a standard 8.4oz can of Red Bull has 83mg, and a 5-Hour ENERGY has 215mg.
Drink up:

More: What Your Starbucks Order Says About You
See the caffeine chart enlarged on Thrillist!
More from Thrillist:
The world's best breakfast: which country's morning meal is tops?
6 things you should absolutely not eat while hungover
Follow Thrillist on Twitter: www.twitter.com/Thrillist