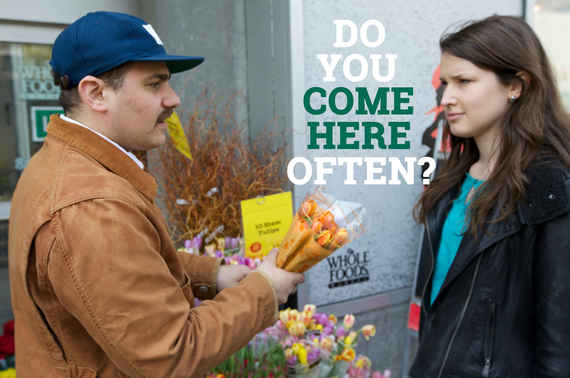 According to this very sentence, Whole Foods is the ideal place to pick up a classy lady who shares your burning passion for good food, great drink, and "getting you laid."
To help you find love in those hallowed, kale-stocked canyons, I took to the field of play, spending a whole morning hitting on the beautiful, wholesome female customers of my local Whole Foods. It went well... ish. Here's what I learned:
To lock in the yuppie-tryst of your dreams, you'll need to nail your outfit before the store. In a study that totally maybe happened, women of Whole Foods reported high levels of attraction to post-hipster consultant types who obscure their identities with clothing. Don't let them down! See a fully clickable photo of how to dress right here.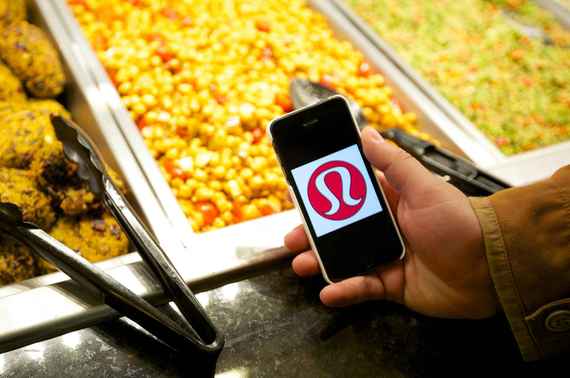 You don't actually have to own "lulus" to appreciate the cultural importance of their magnificent stretchy pants, but if you're mindful of popular logos found in Whole Foods, you'll always have a conversation starter. To give myself an edge, I memorized the labels and looks of the following lady-beloved items:
lululemon
Blue Diamond almond milk
kale
Fitbit
yoga mats
gorgeous heirloom tomatoes
Skechers Shape-ups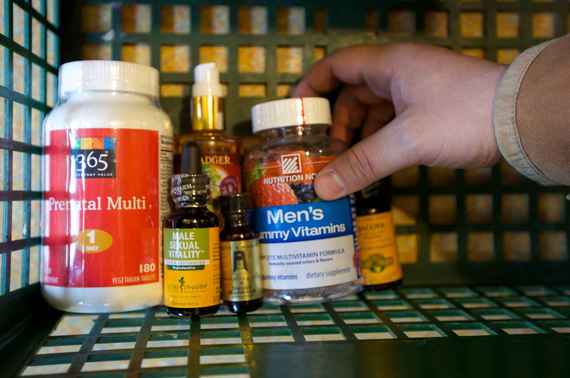 NO CART? AIN'T WINNING HER HEART.
You've gotta come across as "normal" in these early stages of environmentally-conscious courtship. Wandering cartlessly through the dairy section looking for a beautiful woman to seduce with lactose jokes? Not "normal." But fill a cart/basket with suggestive Whole Foods products (pre-natal vitamins, potency serums, massage oils...), and boom! Now you seem like any other non-threatening customer -- one who's clearly good at sex. Probably.