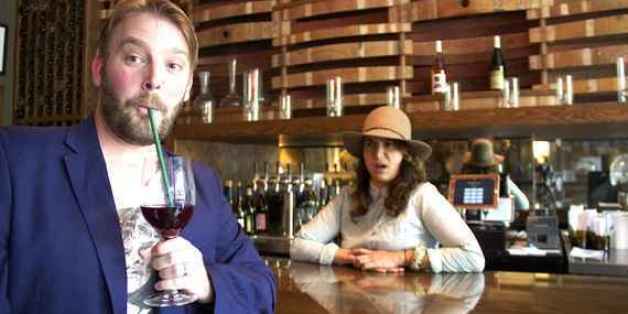 If you've ever choked up at a restaurant when the sommelier asks if you've had a chance to look over the wine list, or developed an immediate vendetta against anyone who claims to be a "wine expert", then fear and hate no more. While your vino knowledge may be lacking, read up on these nine scenarios to save yourself from being pigeonholed as a wine philistine.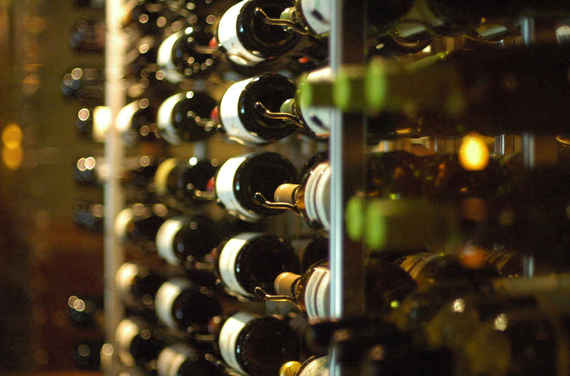 CREDIT: Flickr/Jeff Kubina
1. DON'T SAY YOU'LL DRINK ANYTHING
Whether you're at a bar, restaurant, or house party, if someone asks what wine you're in the mood for, don't say that it doesn't matter and that you'll drink anything. It's good to have an opinion, because it shows confidence. If you're really unsure, a good rule of thumb is to think of your preference for beer or coffee as similar to your preference in wine. Let's say you're a fan of hoppy lager beer; that means you might enjoy delicately fruity and floral wines, like a Beaujolais. If you take your coffee black, this says you might prefer wine that's a bit earthy with bright acidity, like a Pinot Noir. Form your opinion by thinking through other beverages (foods, too!) that you gravitate toward and make a choice: "I'm feeling like red wine today." Bam, red wine coming up.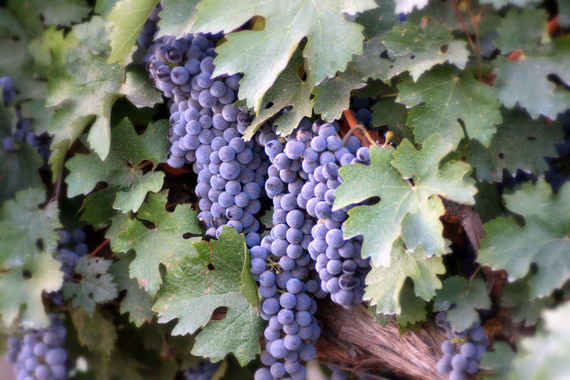 CREDIT: Flickr/Mhall209
2. DON'T GUESS ON THE GRAPES
Sometimes people who work in winery tasting rooms will try to stump visitors with a question like, "Can you guess what grape this is?" If you don't know the color of a wine based on the name of the grape, don't play this guessing game: 50/50 odds do not a Kentucky Derby winner make. The next time you're asked, don't embarrass yourself by confusing Pinot Noir (red wine) for Pinot Grigio (white wine). Rather, turn the tables and ask your own question: "Can you guess how much money I'm going to spend here?"
More: What your favorite wine says about you
3. DON'T BE A GRAPE RACIST
Don't ever announce that you "hate white wine" or "hate red wine". This is an immediate tip of the hat to any discerning wino who is looking to sniff out the defensive novice. Declaring war on a wine because of its color will warrant a barrage of questions and humorous jabs at your expense from any wine aficionado within earshot. Instead, if you really hate red wine, come up with a good reason, like "my ex drank it" or "I don't drink things that are the color of blood" or "I had a bad experience with red, so I'd prefer to stick to white tonight". Also, realize that no two red wines are alike. It's time to put those long-held grudges behind you and pick up a bottle of red again.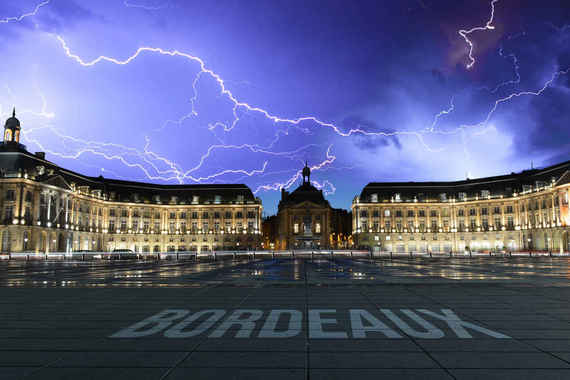 CREDIT: Flickr/Jonathan
4. REMEMBER THAT BORDEAUX IS NOT A GRAPE
If you've ever heard someone say "Bordeaux is my favorite grape", you've probably seen every wino around them wince. People confuse the region of Bordeaux, located in the Southwest of France, with the label "Bordeaux blend", which refers to the five noble Bordeaux grapes: Cabernet Sauvignon, Merlot, Cabernet Franc, Malbec, and Petit Verdot. You can mention any of these five grapes as your favorite and avoid confusing a critical wine-growing region with a fruit.
There's still plenty more tips on how not to embarrass yourself when you're talking about wine, including tips about champagne, price limits, and wine lists -- all on Thrillist.com!
More from Thrillist:
What Your Cocktail Says About You
Follow Thrillist on Twitter: www.twitter.com/Thrillist