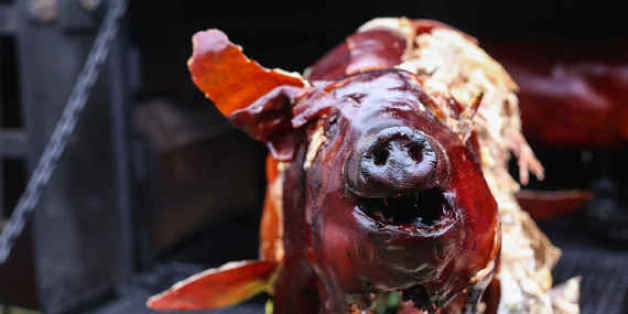 Few food cultures are as rooted in tradition as barbecue. Yet, for every third-generation pitmaster following in the smoke-filled footsteps of his Grandfather, there's a legion of young whippersnappers turning the barbecue world upside down.
To take the pulse of the industry and find out how it's changed over the last few decades, we talked to an all-star cast of 15 BBQ insiders. Everyone from Wayne Mueller, third-generation pitmaster at Louie Mueller BBQ, to Ken Hess, two-time World Championship-winning cook at Big Bob Gibson's, weighed in on everything from the price of brisket to how the hell barbecue ended up on salad.
Read on to devour our contributors' hundreds of years of meaty knowledge.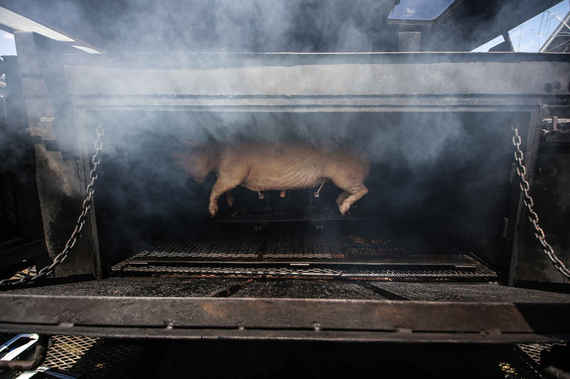 COOKING
"To cook pork shoulders the way we do it, it's a 10-hour process. It's hard these days to find young men to learn a trade like this that they're proud of, that have 10-hour days. People take shortcuts, like gas cookers. But the more gas cookers there are, the better my business gets." - Rick Monk, Lexington Barbecue (Lexington, NC)
"A lot of people are going to Old Hickory pits lately, but I've learned that it's not the pit that makes the meat, it's the pitmaster. If they came up with something right now that cooked brisket in an hour, I wouldn't use it. BBQ to me is one of those things that doesn't change; it'll always be low and slow." - Kevin Bludso, Bludso's BBQ (Los Angeles, CA)
"Because of automation and food science, the change in consistency has exponentially improved within the BBQ mainstream over the past few decades, but it has just recently plateaued and declined to a large degree. The advent of 'set it and forget it' smoker has all but made the modern day "pitmaster" a success overnight, but it has opened the BBQ industry to accelerated food abuse. Everything is just okay -- not mind blowing -- with the only differentiation being the rubs and sauces being used.
"For the sake of simplicity, I am over-generalizing. There are a lot more okay BBQ places out there, so I see this all as an improvement in BBQ overall, but because most of it is being produced in 'set it and forget it' smoke ovens, it's limited in distinction. Still, there are a respectable number of craftsmen doing it old-school and really standing out." - Adam Perry Lang, Chef and Author of Serious Barbecue (LA)
"Barbecue's a lot like farming. Back in the day, you had to go chop down a tree. You had to stay up all night. Same with farming, with horses and hand plows. Now with farming technology, you can get in an air-conditioned tractor and hit the GPS and you just make sure you don't run into anything. Pellet cookers are the same. You can make badass barbecue that compares to someone who's stayed up all night. It takes the work out of it, but it's still a great product." - Brad Orrison, The Shed BBQ (Ocean Springs, MS)
"I think that the smoke flavor is not as heavy as it used to be. BBQers have learned how to use the wood better and get more value out of it. To me, smoke should not be the dominating flavor. I want to be able to taste what I eat. It shouldn't be disguised. I don't want it to taste like wood. I want to taste the spice, if it's got sauce, the sauce, and I also want to taste the smoke.
"You're finding a lot of the old traditionalists are mixing woods now, because hickory and oak are dominating flavors. They're using more fruitwoods, which are a milder smoke. Also, they've learned that the bark on the wood darkens. But if you use the inside wood, it's got a different flavor to it. So a lot of people are debarking their wood now to get rid of the blackening effect." - Mike Mills, 17th Street Barbecue (Murphysboro, IL)
More: 10 BBQ Meccas to Visit Before You Die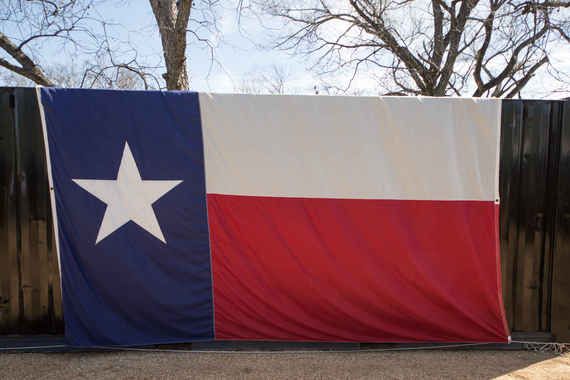 GEOGRAPHICAL SPREAD
"There's a lot of different styles that have been taken across borders which probably wouldn't have happened 25 years ago. Once upon a time, it was my belief that I wouldn't be able to take my product and make a living in another part of the country with it. Now people are a lot more open-minded about what BBQ is." - Sam Jones, Skylight Inn (Ayden, NC)
"Now when people come down to Texas from Chicago or California they want you to open up a place there. Everybody wants Texas-style BBQ in their state." - Doug Pickering, D.W.P Grill MD (Dallas, TX)
"Over the years, barbecue restaurants outside of their mother regions have become more specialized and focused on one specific style of barbecue, rather than showcasing a variety of different styles. At some point during the New York barbecue boom, sauce and pig left the building and Texas-style barbecue became king. Pitmasters are now showing what they can do with simple rubs, smoke, time, and a lot of love." - Ash Fulk, Hill Country Barbecue Market (New York, NY)
"The primary change in the barbecue business over the last 20 years has been the dramatic increase in the popularity of barbecue, nationally and internationally. Even as globalization has had a universalizing and homogenizing effect on culinary developments, barbecue is rightfully understood to be a genuine and original food tradition that is deeply rooted in regional histories and represents a return to something authentic. People have sought it out for this reason. It's real, and it's local. Plus, it's delicious. Related to this development is the boom in food tourism. People are traveling great distances to experience foods that are different and unique. Barbecue is a natural beneficiary of this. - Doug Worgul, Oklahoma Joe's Bar-B-Que (Kansas City, KS)
"One thing that's for sure is that now, because of the Internet, every five-star chef is putting barbecue on their menus. It used to be an old-school, family recipe thing. It used to be in people's blood, but now you can do enough research online to make damn good barbecue. You'll be at a fine-dining place, and the special of the day is a uniquely crafted pulled pork sandwich with Asian slaw. - Brad Orrison, The Shed BBQ (Ocean Springs, MS)
"Since social media and Yelp, now everybody knows good BBQ. You'll find people in Southern California who've tasted better BBQ than some guy in the heart of Mississippi. It's such a hot topic, it's so cool. When people go to certain places they want to try the barbecue, so there are a lot of new places opening up, but just as many closing. - Kevin Bludso, Bludso's BBQ (Los Angeles, CA)
Learn more about how people's tastes have changed, and how pricing, competition, and tradition have all morphed the BBQ game in recent years!
More from Thrillist:
The 33 best BBQ joints in America
The Best Steakhouses in America
Follow Thrillist on Twitter: www.twitter.com/Thrillist