I've always loved croutons: they're an easy way to add salt, fat, and carbs to anything remotely healthy... like rich, creamy soups and overdressed salads and that weird, gray casserole my Grandma still force-feeds me whenever I visit. But instead of crusty old bread with a bit of parsley and Parm, I make my croutons out of what should be the obvious ingredient: pizza.
More: The 33 Best Pizza Shops in America
Rather than, you know, microwaving and eating leftover slices, you can smash those day-old pies together, slice and dice them, and fry up the little squares. They're basically the pizza rolls that Chad's Mom made after school in third grade, but without the annoyance of crusts, or hanging out with people named Chad.
Click here for more original Thrillist Recipes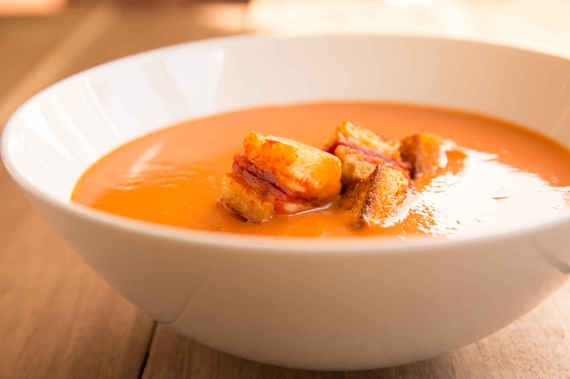 Credit: Drew Swantak/Thrillist
PIZZA CROUTONS RECIPE
Total Time: 15 minutes
Yield: 18-20 croutons
Ingredients
1 tablespoon vegetable oil
Head to Thrillist for the full recipe and upgrade your salad with pizza croutons!
More from Thrillist:
Ranking the Best Frozen Pizzas
Uh Oh! SpaghettiOs Pizza is Freaking Delicious!
Follow Thrillist on Twitter: www.twitter.com/Thrillist