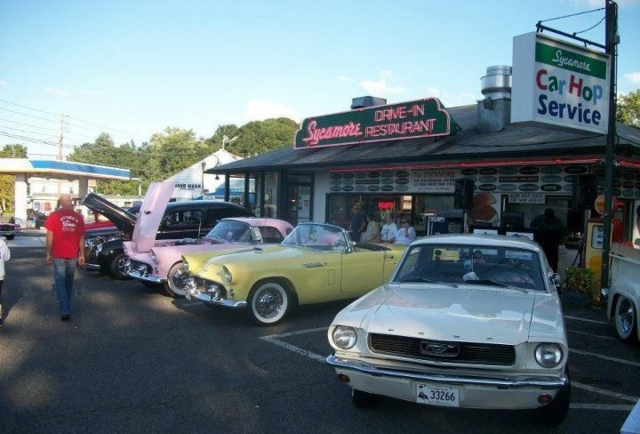 Let's face it: our styles of democracy, movies, and even burgers have all been extensively copied. But (!) because America's coming-of-age coincided with the rise of the automobile, we do have something those pesky, mass transit-loving Europeans never successfully stole: the drive-in restaurant. From the very first spot in Dallas in 1921, the drive-in has been as iconic a piece of Americana as Route 66 and Ed Begley, Jr.. So here are the best our country has to offer.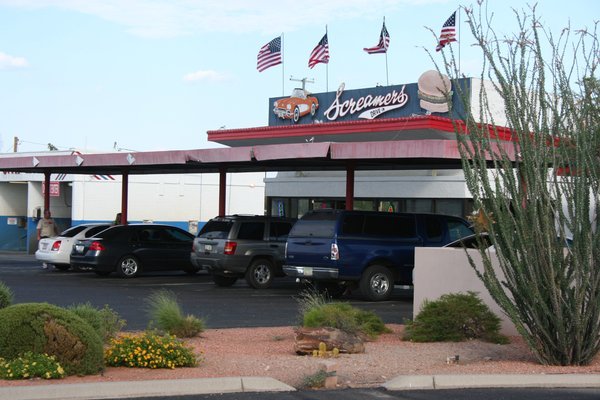 Credit: Rob Perez
Avi's Screamers; Wickenburg, AZ
In Snatch, Avi was kinda an unsavory dude caught up in diamond smuggling. In Wickenburg, AZ, the only thing Avi's is smuggling is decades of non-frozen BBQ burgers, nacho fries, and pineapple shakes.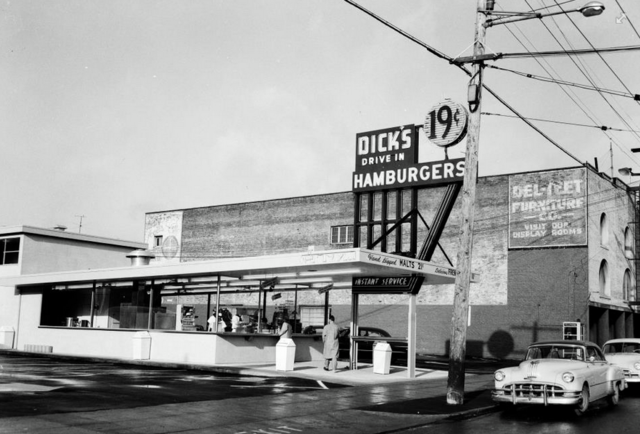 Credit: Dick's Drive-In
The Original Dick's Drive-In; Seattle, WA
Back in 1954, Dick Spady had a hard time convincing bankers that 19-cent hamburgers would sell like hotcakes, partially because they didn't yet know how hotcakes would sell, and partially because he was selling burgers for 19 cents. Nearly 60 years later, Dick's son Jim is thankful his dad didn't name him Little Dick still running his dad's successful chain of Seattle burger joints.
There's plenty more joints where that came from, including one that had a helipad...? Check 'em out in the full story on Thrillist.com!