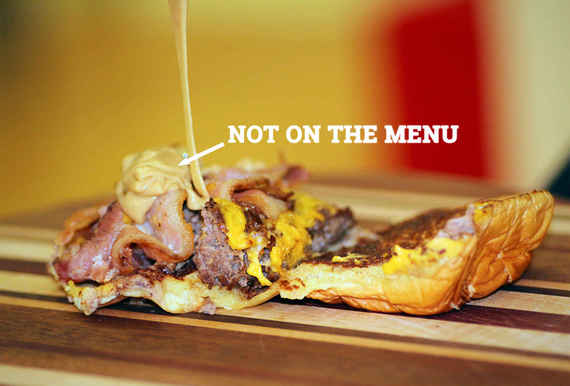 Fast-food chains have secrets, and we're not talking sauce (it's just Thousand Island!). Almost every chain has a clandestine list of items just waiting to be discovered, forever rendering your typical order of a "#1 with Coke" bland. But which are real and which are just myth? To find out, I took to the streets. And ate. A lot.
How I did it: After extensive research (the Internet has been known to lie), I narrowed the list to nine chains. Any place that advertises their secret menu (here's looking at you, Subway and In-N-Out!) was disqualified. Over one weekend, I casually ordered the secret item from an unsuspecting clerk. My success rate was decidedly mixed.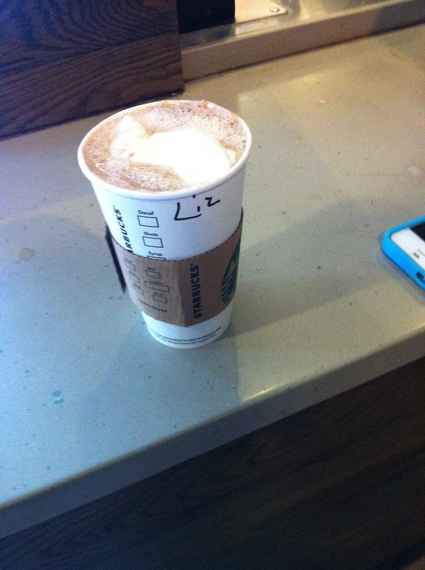 The chain: Starbucks
What it is: That spelling-challenged coffee shop/mega-chain your hipster barista moans about but inevitably visits occasionally. Also the place one woman sold her soul to and ate at for a year.
The secret item: Peppermint Mocha... but not during the holiday season
The myth: A drink with enough sugar to send Buddy the Elf into a coma, the fervor surrounding the holiday appearance of Starbucks' red cups is rumored to be a marketing myth. All of the seasonal drinks are available year-round.
How it went: Christmas in January, y'all! Or, at least, peppermint-and-chocolate-infused sugar drink with whipped cream topping in a white cup in January, y'all! SUCCESS.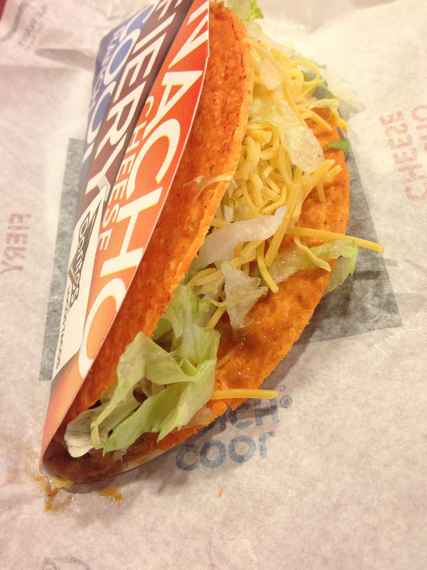 The chain: Taco Bell
What it is: That place where the nacho cheese flows like wine, whose partnership with Doritos could go down in history as the best business partnership ever. Also, the place you wish delivered every time you leave the bar.
The secret item: "Spicy Green" anything
The myth: Supposedly, you can order any regular Taco Bell concoction as "spicy green" -- as in, "I would like a spicy green Cool Ranch Doritos Loco Taco" -- and your taco will get a little piquant kick.
How it went: I said, "Spicy green Doritos Locos Taco, please!" She blinked. After a bit of confusion she offered up their "Creamy Jalapeño" add-on. The taco wizards spread the faintly green sauce as the taco's base layer for a delicious and subtle kick that was more evenly distributed than I can ever manage with the sauce packets. SUCCESS.
More: Who Makes The Best Fast-Food Cheeseburger?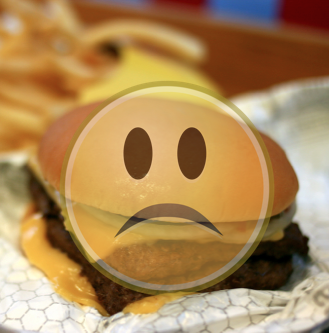 The Chain: Wendy's
What it is: Dave Thomas' popular chain featuring a pigtailed ginger represented by a Pippi Longstockings-looking gal on the sign. Possibly the inspiration for Huey Lewis's "Hip to Be Square", with its signature cornered burgers.
The goal: The Barnyard
What it is: This is the deep-fried, processed version of Old McDonald's farm sandwiched between two buns. Burger + ham + bacon + fried chicken fillet + cheese between every layer. You can also add vegetables and tomatoes if you want a little green with your heart attack, and if your jaw unhinges like a snake.
How it went: The already-surly-looking Wendy's worker glared at me and slowly pulled a Vanna White pose to demonstrate the menu items I could order. None were The Barnyard. I tried a second time and he suggested I wanted #3, the 3/4 Triple with Cheese, a wimpy choice compared to what I wanted. I walked away. FAIL.
Watch us test more secret fast food menus from Five Guys, Burger King, Chipotle, and McDonalds, all on Thrillist.com!
More deliciousness from Thrillist:
The World's Best Breakfast: Which country comes out on top?
The 33 best BBQ joints in America
Follow Thrillist on Twitter: www.twitter.com/Thrillist