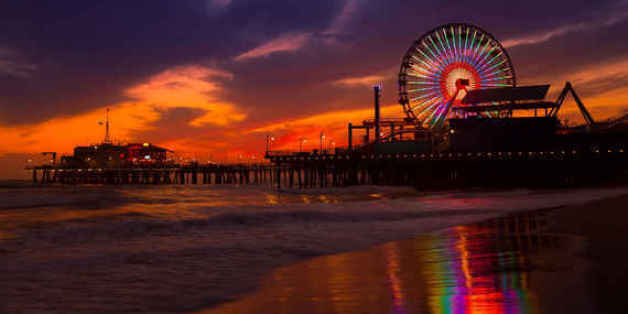 By: Jessica Padykula
Search #sunset on Instagram, and you'll quickly learn one thing: everybody loves 'em. Or, at least taking pictures of them. But not all sunsets are created equal. Like, the one out your bathroom window? Not so hot. Unless you've got a killer view in the first place.
With that in mind, here are some absolutely dynamite spots in the U.S. to take a killer sunset snap. Go there, wait for magic hour, and you'll look like a photographic savant.
More: The 25 Best Beaches in America
The Florida Keys
They don't call it the Sunshine State for nothing. And you know what comes with sunshines? Sunsets. The Keys are where you really want to be, where locals and tourists alike celebrate the sunset nightly. It's like some weird Floridian Aztec society. Mallory Square becomes a hot spot each night as crowds gather to watch the sun go down. Get there early to ensure you get a spot with an unobstructed view of both the sunset and the street performers that come to entertain the masses. Thankfully, there are no human sacrifices.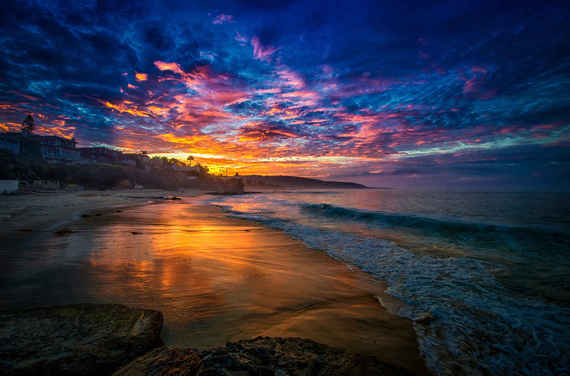 Laguna Beach, CA
Drive an hour outside of LA to experience the place that brought LC, Kristin, and all those mindless spinoffs into your life. Oh, and killer sunsets, too. Horizon lines that seem to go on forever shift through a color palette of yellow, pink, and lavender quicker than LC found a new best friend. If you're there in May or September, the 7-mile stretch of sand hosts a "Sunset Serenade" concert series every Friday, from 5:30 p.m. until... sunset. Otherwise, head to Main Beach for the best sunset snaps.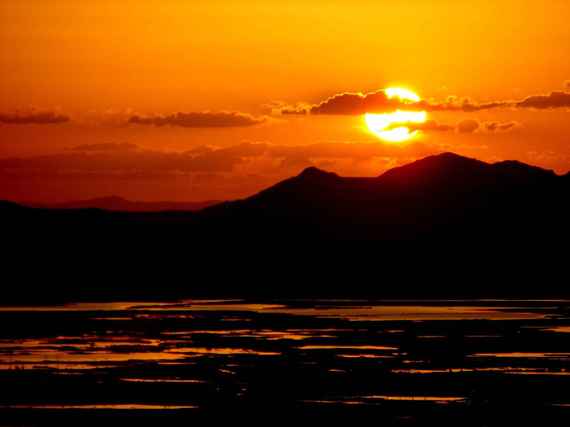 Ensign Peak, UT
An easy, one-hour hike gets you to the top of Salt Lake City's Ensign Peak, where you're not only rewarded with expansive views over Salt Lake Valley, but vibrant sunsets if you time your hike to coincide with the sun making its nightly dip. This is all predicated on you being in shape and able to hike for an hour, mind you, so perhaps consult a doctor first. Or at least give yourself a head start.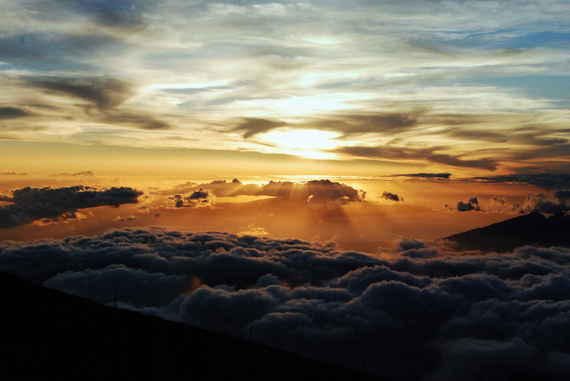 Mount Haleakala, HI
If you're 10,000 feet up in Hawaii, you're already doing a helluva lot of things right. And to prove that to the world, Maui's Mount Haleakala, Hawaii's highest peak, will be your canvas. Haleakala actually means "house of the sun" in Hawaiian. You can't get any more obvious than this. Even better, you can drive up the summit, so you don't have to break a sweat on your way to seeing the clouds turn crimson -- unless your A/C is broken, anyway.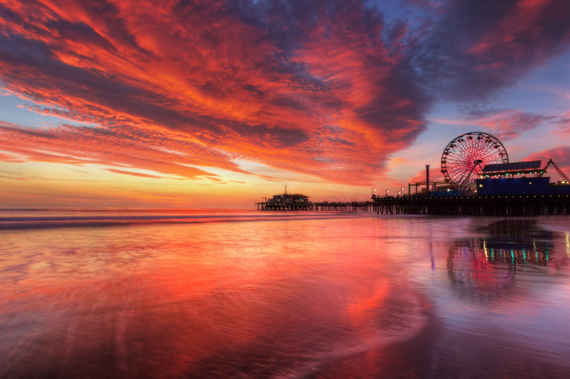 Santa Monica Pier, CA
Rifle through Instagram sunsets and you're likely to see plenty from this spot. Watching the sun go down over an iconic backdrop is plenty touristy and cliché, but let's face it: the postcard-perfect scene just makes IG stalkers feel lonely and dream of the West Coast. You might as well cash in while you're there.
Head to Thrillist.com for 6 More of the Most Beautiful Sunsets Around the Country!
More from Thrillist:
10 of the World's Most Bizarre Festivals
The 10 Most Beautiful Towns in America During the Winter
Like Thrillist on Facebook: www.facebook.com/Thrillist