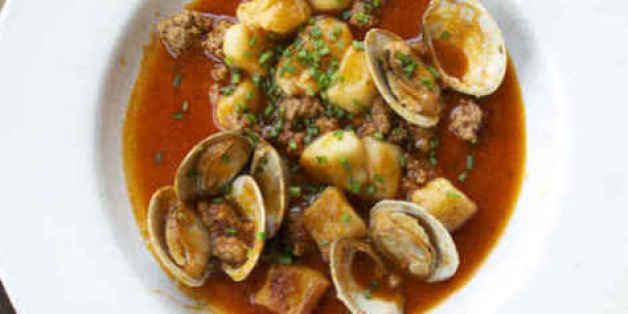 By: Liz Childers
There is no better region to eat in than the South. Am I biased? Yes. Do I care? No. And you won't either once you see what these hyper-talented, uber-creative chefs are doing all over the South, from reinventing Southern cuisine in Charleston to recreating the entire dining experience in Atlanta and re-establishing Oxford as the best college town in the world for eating and drinking and wearing bow ties. And while our list runs all over the South, as per usual it does not include Texas, as Texas is a country unto itself. Anyway, here are our picks for the best restaurants in the South. Bring your stationary embossed with your monogram so you can write a proper thank-you note once you finish your new favorite meal.
More: These Are the 33 Best BBQ Joints in America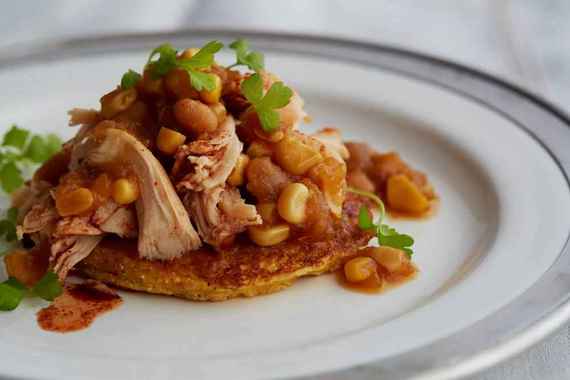 Credit: BlackBerry Farm
Walland, TN
I went to school on an isolated plateau in Tennessee; my parents live in a city that has no stoplights; I used to live in a city with a population around 417 (give or take). What I'm trying to say is that small towns don't exactly surprise me. And yet, Blackberry Farm and its restaurant The Barn, situated in teensy not-really-existent Walland, are a constant revelation. The Barn, which is a 8,000 sq.ft., uh, barn, relocated to the bed and breakfast is helmed by a James Beard Best Chef Southeast winner who plates insane multi-course meals of the signature Appalachian "Foothills Cuisine," with dishes like wild Burgundy snails with a deep ham hock broth and potato puree. And, in 2014, the restaurant brought in the prize for Outstanding Wine Program, which means to get the best wine service in America you don't go to NYC or Chicago or San Francisco... you, surprisingly, go to a tiny town somewhere relatively near Knoxville, TN.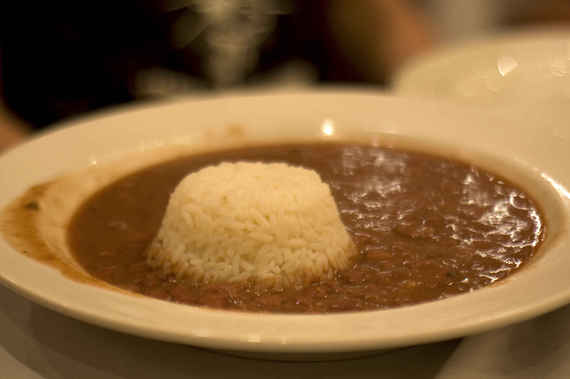 Credit: Flickr/Kent Wang (Edited)
New Orleans, LA
Leah Chase, rightfully, bears the title "Queen of Creole Cuisine" and worshipping in her cathedral means you'll get uncomfortably full at a luncheon buffet of red beans & rice and perfect, crispy fried chicken -- so much fried chicken -- or ordering off the menu for a bowl of her famous crab, sausage, shrimp, and chicken-laden gumbo. However, the real get at Dooky Chase's -- and that says a lot since the lines have wrapped outside at lunch since the '40s -- is a bowl of the Maundy Thursday Gumbo Z'Herbes, a nine-green gumbo only available one day of the year. Whatever day you go, just bring your running shoes (remember: uncomfortably full) and don't plan to eat dinner.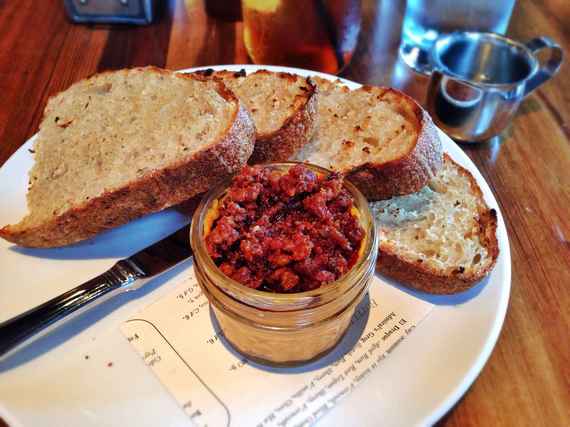 Credit: Flickr/T.Tseng
Atlanta, GA
Once we get around to writing it, expect ESS to also find a place on our "best restaurants with lawn games." From James Beard winner Hugh Acheson (Five & Ten, The National, The Florence) with exec chef Josh Hopkins, Empire is the type of place that you could actually go to multiple times in a day -- in the morning for a Georgia iced coffee (using beans from Counter Culture or Four Barrel), for lunch to get a fried chicken po'boy dressed with pimento and to play some bocce, and then back for dinner to crush some Catfish Bouillabaisse and a sourdough fritter. That consistency made them an easy inclusion (well, that and the pimento with bacon marmalade).
Atlanta, GA
The experience is one thing. Food comes on rolling carts and trays to your table, as if you were getting dim sum or at one of those Brazilian steakhouses. But this is no dim sum menu. The menu changes weekly -- as we write this there is talk of a Middle Eastern style pizza and sweetbreads with truffles & soubise and some sort of delectable sounding beef short rib. Chef Kevin Gillespie's eclectic tastes seem to have nothing in common, except that they all strive for meaty deliciousness. Whether he can or would even want to sustain this type of crazy, ever-changing experience for a long time is yet to be seen, but it's very clear something special is happening on Garrett Street in ATL, and you should get involved as quickly as possible.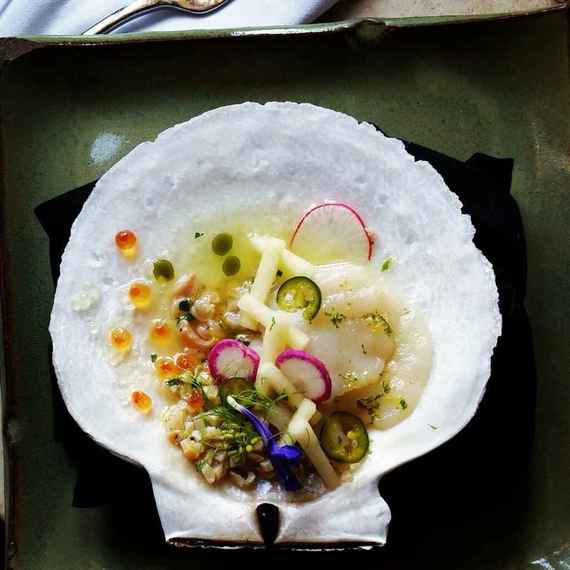 Credit: Hot and Hot Fish Club
Birmingham, AL
Before the Civil War, if you were a member of the Hot & Hot Fish Club you were 1) a wealthy South Carolina man, 2) in a private dinner club that met every Friday in June through the end of October, and 3) bougie as hell. For the last 20 years, though, chef Chris Hastings, whose relative was a member of the club, has operated the Birmingham, AL version, a much less exclusive dining experience, but one that still focuses on and celebrates the local Southern harvests. Hastings, who won a James Beard Best Chef of the South award in 2012, was doing that whole farm-to-table thing since he and his wife opened the spot, so the plates depend entirely on which fish is swimming through the Gulf and what's sprouting in the Alabama fields, but, if it's in season, get the namesake Hot and Hot Tomato Salad, a well-balanced mix of heirloom tomatoes, fried okra, and bacon plopped atop corn and field peas stewed with -- what else? -- a ham hock.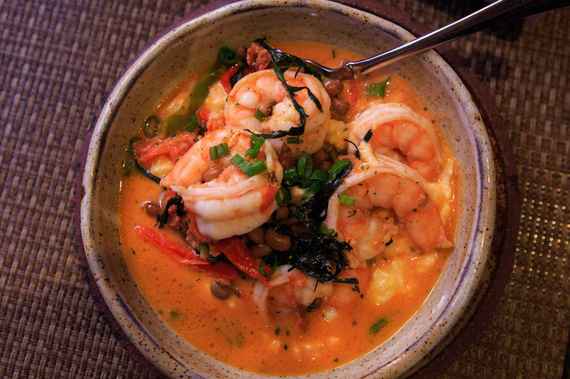 Credit: Flickr/erigion (Edited)
Charleston, SC
We love Sean Brock. We love his theory on burgers. We love that he was one of the originals in what has now become a crowded field of people re-thinking and re-creating typical Southern food. And though his Nashville version of Husk has been deservedly lauded as the new bastion of his particular brand of creative genius, we had to pick the original for this list. If you need us, we'll be in Charleston, digging into Buffalo pig's ear lettuce wraps with BBQ cabbage slaw and spiced peanuts; Carolina gold rice and Sea Island red peas Hop-n-John with Blue Ridge Bison short rib; and that damn beautiful cheeseburger. Please hold our calls.
Head to Thrillist.com for 7 more of our picks for the best restaurants in the South!
More from Thrillist:
The 21 Best Southern Restaurants Outside the South
16 Southern Chains the Rest of the Country Needs
Follow Thrillist on Twitter: www.twitter.com/Thrillist