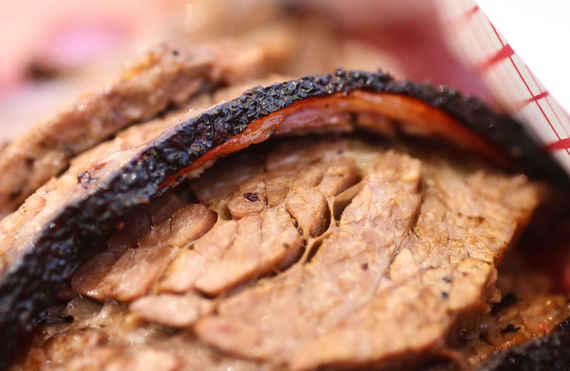 There's nothing quite like a BBQ pit blessed by decades of grease. But for every salt- and pepper-seasoned family legacy, there's a new upstart dreaming of building their own smoky dynasty.
To salute these young-gun pullers of pork, we've compiled a list of the 15 best BBQ joints that have opened in 2013 and 2014. Eat up, and if we missed any, dump some sauce in the comment section.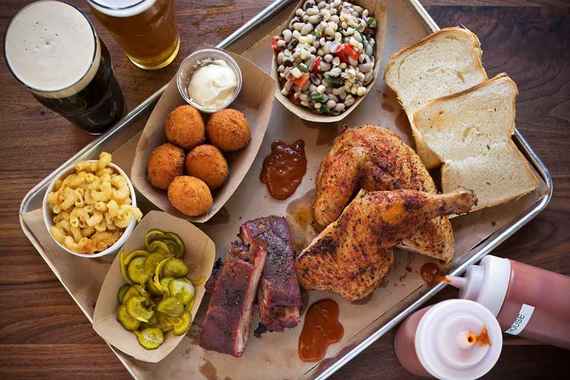 Credit: Perdition Smokehouse
PERDITION SMOKEHOUSE
Berkeley, CA
What you're getting: Duroc pork shoulder, Texas caviar, and a cask beer
Run by the dude behind some of the Bay Area's best beer bars (The Trappist, Mikkeller Bar), Perdition is drawing rave reviews from Tex-pats for some of the most legit Q in the East Bay... and it's smoked right in the center of the restaurant. Black Angus brisket and Compart Duroc pork shoulder are the star attractions, but the supporting cast of 43 taps is nothing to scoff at. Add in the fact that they're regularly tapping rare firkins like Magnolia's Blue Bell Bitter and running tap takeovers by the likes of Cellarmaker Brewing Company, and Perdition starts sounding much more like heaven.
More: 7 foolproof ways to spot a fake BBQ joint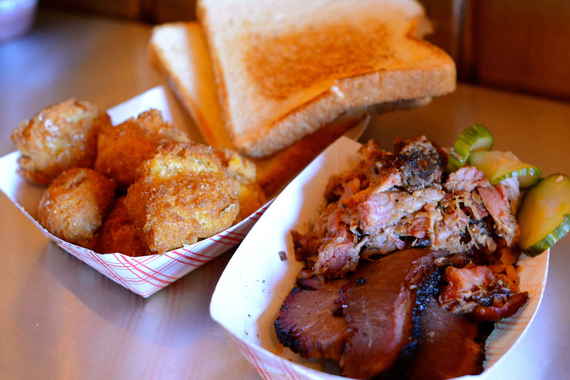 DCITY SMOKEHOUSE
Washington DC
What you're getting: Smokehouse Platter with dry-rubbed pork ribs and brisket, plus sides of green chile cheese grits and hush puppies
With fires fanned by a guy who used to run the pits at the famous Hill Country and some secret weapons from the catering arm of the business (chicken and red velvet waffles!), DCity has taken the Capital City BBQ scene by storm since opening in late 2013. The meat is smoked with a mix of hickory and cherry wood with a rub of Texas nostalgia thanks to the pitmaster's Central Texas roots.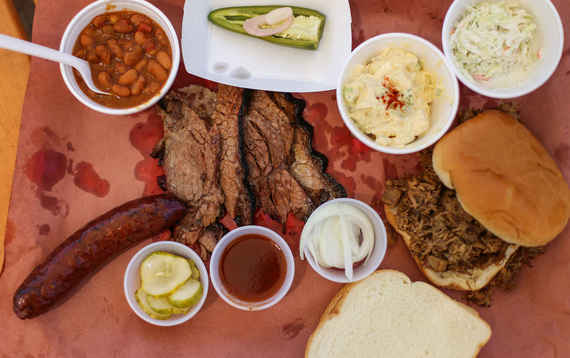 KERLIN BBQ
Austin, TX
What you're getting: Prime Angus brisket, beef rib (Fri & Sun only), and smoked corn on the cobb
There's no room for amateurs in Austin's much-debated BBQ scene, and after opening in mid-2013, Kerlin quickly established itself as a serious player. The Arizona transplant behind the operation began as a backyard enthusiast before hitting the competition scene and taking home a grand prize on his first outing. He's since embraced Central TX tradition with a standard post-oak wood supply, but pushes the envelope when it comes to meat quality by only using Prime Angus.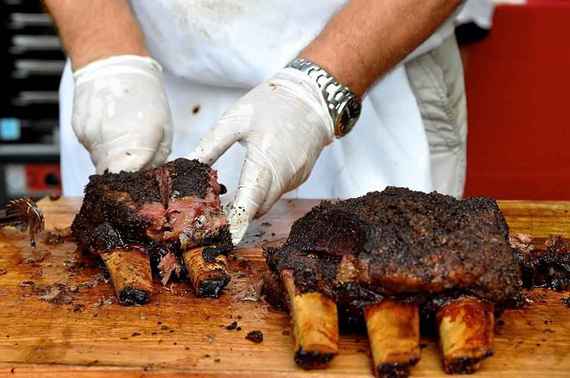 Credit: Killen's BBQ
KILLEN'S BBQ
Pearland, TX
What you're getting: Brisket plate with mac 'n cheese and baked beans, plus seasonal cobbler for dessert
Not many pitmasters can boast graduating first in their class from Le Cordon Bleu. Ronnie Killen's background in fine dining turned meatier with a steakhouse opened in 2006 (lauded as the best in the city by both Houston and national press), but the fires began burning brightest when he launched a series of weekend pop-up BBQ events in 2012. In January 2014, he went brick and mortar, upping his production of salt- and pepper-rubbed meats to over 2,000lbs per day, with the goal of not only putting the Houston area on the BBQ map, but daring to overtake his Austin brethren.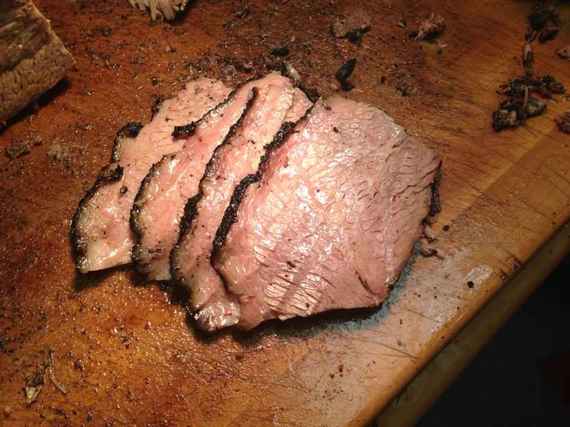 Credit: The Slow Bone
THE SLOW BONE
Dallas, TX
What you're getting: Moist brisket, cilantro sausage, and green chile mac and cheese
When the guys behind the best burger in Dallas decide to open a BBQ joint, you know they mean business. Opened in April 2013, Slow Bone has quickly risen to the upper echelon of Dallas BBQ (#3 according to their peers) with a jiggletastic brisket that they actually serve inside of hush puppies.
There's still 10 more of the best new BBQ joints in America to go -- check them all out on Thrillist.com!
More from Thrillist:
The 33 best BBQ joints in America
33 of the Best, Most Iconic American Foods
Follow Thrillist on Twitter: www.twitter.com/Thrillist